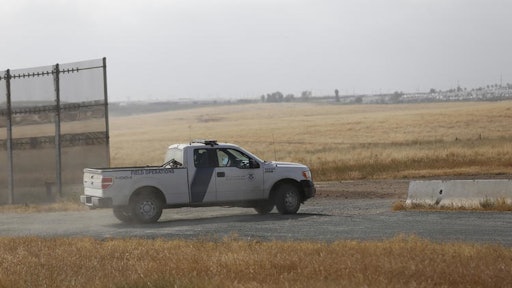 U.S. Customs and Border Protection plans to select four to eight firms in the coming weeks to build the prototypes for President Donald Trump's much-touted border wall, Ronald Vitiello, the agency's acting deputy commissioner, said Tuesday.
The administration's update on its plans for the wall comes amid delays in the bidding process and a seeming lack of political will to fund a continuous barrier along the 2,000-mile Mexico border.
The prototypes — including a reinforced concrete barrier wall as well as one made of an alternative material with see-through capability — will be built in San Diego.
Firms are expected to complete construction by September, within 30 days of their selection, Vitiello said.
More than 200 companies responded to the federal government's two requests for proposals for the border wall in March. Customs and Border Protection had initially planned to award contracts by June 12, with construction beginning by July 21, according to a recent Homeland Security Inspector General's report.
The June 12 report highlighted a history of delays and lack of oversight when it comes to border security.
"Most of DHS's major acquisition programs continue to cost more than expected, take longer to deploy than planned, or deliver less capability than promised," the report said. "DHS sometimes approves moving forward with major acquisition programs without appropriate internal oversight."
Vitiello said Tuesday that the agency has entered the second phase in evaluating contract proposals. He would not say how many companies are in contention, but said it was a "substantial group."
"We are on schedule," he said, but would not specify when the agency would announce the winners.
More from the Chicago Tribune.