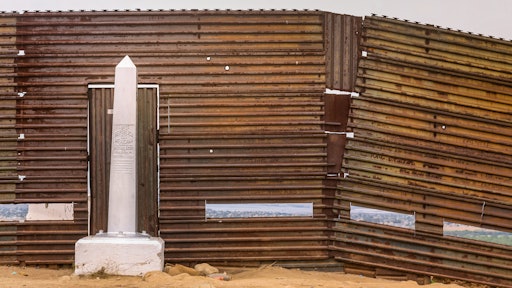 Photo Beto / iStock Editorial / Getty Images Plus
The state of California has filed a lawsuit against the Trump administration over the plan to construct the United States/Mexico border wall. The lawsuit, filed in a San Diego federal court, alleges the wall violates federal environmental standards and constitutional provisions regarding the separation of powers and states' rights.
The lawsuit asks a judge to stop the wall from being built until it demonstrates compliance with environmental laws. It also asks the judge to issue an order that the Department of Homeland Security cannot waive any federal guidelines in order to facilitate the project.
California Attorney General Xavier Becerra also says construction of the wall would harm sensitive coast land along the U.S.-Mexico border.

(more on California's lawsuit against the border wall...)