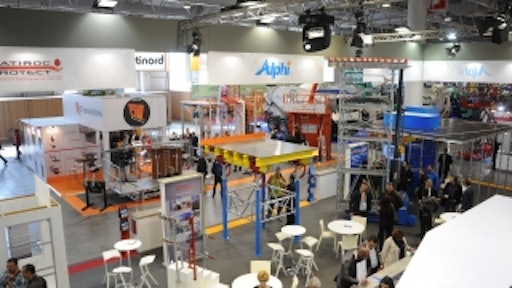 WORLD OF CONCRETE EUROPE (WOC Europe), first launched in 2015 in association with INFORMA EXHIBITIONS, will be held from April 23 to 28, 2018, as part of INTERMAT Paris, combining exhibition space, an educational forum and a demonstration zone.
Under the banner of "Connecting the Concrete Sector", this event unites all of the European players and aims to fulfil their expectations while also maintaining and enhancing the sector's relations with its stakeholders. With aggregate turnover of 12 billion euros(figure for March 2015) in France and almost 65,000 direct jobs offering local employment, the Concrete Sector actively contributes to the vitality and development of the European regions.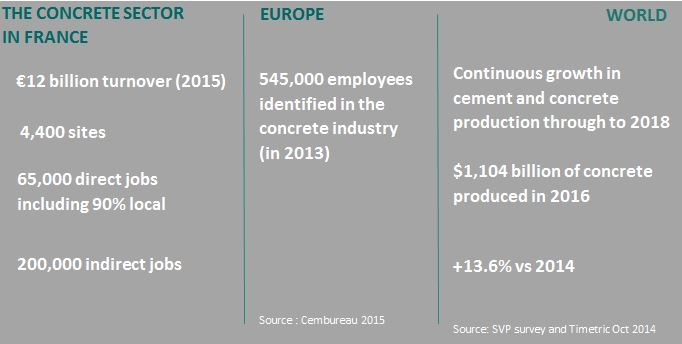 As the only European event dedicated to concrete and aimed at industry players working in construction and infrastructure, WOC Europe brings together market leaders to give visitors an overview and expert vision of the latest breakthroughs in technology, digital, aesthetics and environment, whether in products, technology, applications or equipment. 
All of the key players in the European concrete sector will be in attendance to create a unique platform, engage with all of the figures in the profession, display their business activity and vitality, support an attractive and fast-changing sector and be the ambassadors for the image of a universal, innovative, versatile and multi-faceted material. Quadra, Putzmeister, Skako, Frumecar, MAPEI, Chryso, CIFA, Schwing Stetter, Mecbo, TEKA France, Trimble Solutions and Wacker Neuson have already confirmed their participation. 
"The concrete sector makes a substantial contribution to cater to the new challenges of the energy and digital transition and set out to conquer cities and regions. It's a proximity industry, with an asserted commitment to the circular economy and the BIM process, a smart and constantly developing material, advantages in terms of functionalities, etc. 2018 promises to be another year of growth. Our companies will therefore require visibility more than ever to highlight their capacity to respond to the issues of woksite safety, management and efficiency, but also source information on the latest developments in equipment or applications to succeed and make their projects last in the long term" - Philippe Gruat, Chairman of the French Concrete Industry Federation (FIB).
The combination of an exhibition area, an educational forum and a demonstration zone will allow visitors to discover the full range available in the concrete sector, from the earliest stages of production (materials, products and additives) to the end of the cycle (decorative concrete, coatings, coverings, engineering and services). 
To respond to current challenges in the concrete sector such as innovation, the circular economy, sustainability, etc., sector experts have drawn up a program of educational talks and workshops on the most topical subjects on the market. This forum is designed to promote dialogue and information sharing between industry professionals.
The "Concrete Demos" space will host nonstop features dedicated to applications of concrete products, in particular decorative, polished, bush-hammered and printed. These highlights will also showcase the methods of layers and the demonstrations of tools and equipment of concrete industry experts.