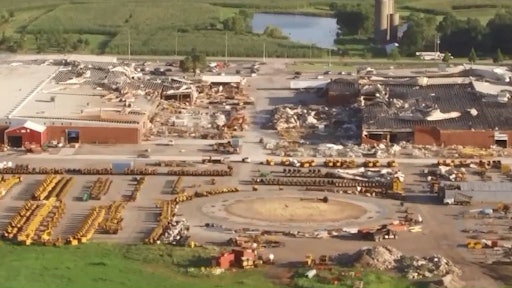 whotv.com
The town of Pella was hit by a tornado Thursday afternoon, which caused extensive damage to manufacturing operations at the Vermeer Corporation and injured some of its employees.
The tornado hit around 4:00 p.m. in the midst of a customer appreciation event. More than 400 customers were on site. Add that to the number of employees working, and it totals up to more than 3,000 people who were at the plant when the tornado tore through.
It destroyed two buildings and the waste treatment facility.
Vermeer's CEO says they are planning to rebuild.
Read more at https://whotv.com/2018/07/20/vermeer-plant-suffers-brunt-of-tornado-damage-in-pella/