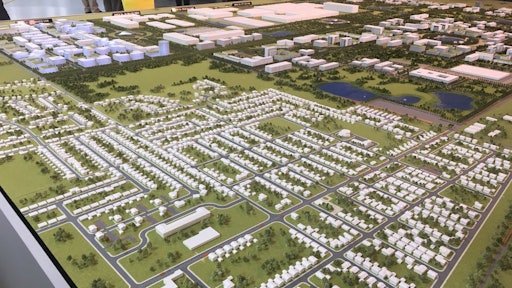 WEDC
Foxconn Technology Group and general contractor M+W | Gilbane (Gilbane) announced 37 contracts awarded to Wisconsin companies to help contruct the Multipurpose Building at the Wisconn Valley Science and Technology Park campus in Mount Pleasant, WI.

"Part of the reason we selected Wisconsin is the quality of workmanship we find here," said Dr. Louis Woo, special assistant to Foxconn's founder and CEO Terry Gou. "We look forward to our continued partnership with companies here as we invest $10 billion and create 13,000 jobs that will pay an average of $53,875 annually."
Work on the building is expected to begin in August with completion scheduled for late 2018.
Contracts were awarded to contractors from Southeast Wisconsin, the Madison-area, the Fox Valley and West Central Wisconsin.
(view the entire list of contracts and the companies they were awarded to...)