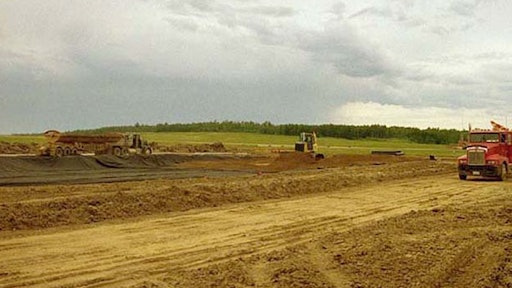 Hammerlund Construction
(October 5, 2018) UPDATE: President Donald Trump on Friday signed a five-year reauthorization of the Federal Aviation Administration bill. It is the first time the FAA bill has been renewed for a five-year period since the 1980s. 
(September 27, 2018) UPDATE:  The House approved H.R. 302, the Federal Aviation Administration Reauthorization Act of 2018, by a vote of 398-23, sending it to the Senate. The FAA's current authority expires Sunday, but Congress could pass a brief extension to give the Senate more time to consider the House-passed bill.
Senate Commerce and House Transportation and Infrastructure Committee leaders issued a bill to reauthorize the Federal Aviation Administration for five years that funds annual grants of more than $1 billion to improve rural airports. [bill summary here]
The bill also authorizes an initial $1.7 billion to help southeastern states recover from Hurricane Florence.
The legislation would hold authorizations for FAA's core Airport Improvement Program (AIP) construction grants at their current level of $3.35 billion per year through 2023.
A program of discretionary grants to small or medium-sized airports located outside metropolitan areas would be authorized at $1.02 billion in fiscal year 2019. Funding would rise annually, to a maximum of $1.11 billion in fiscal 2023. AIP is financed by user fees that flow into the Airport and Airway Trust Fund; the new grants would come from the general fund.
The House is scheduled to vote on the measure today; Senate floor approval also would be necessary. Current FAA authorizations are set to lapse on Sept. 30.
"There's some really good stuff in it, there's some stuff that I'd rather not see in it, but at the end of the day, I think on balance it's a good bill," Transportation Chairman Bill Shuster (R-Pa.) told Politico.com.