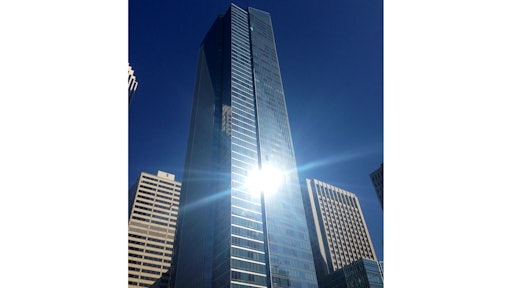 All sides in San Francisco's Millennium Tower debacle appear to be nearing an agreement on a $100 million-plus fix to stop the 58-story high-rise from sinking further — but at least part of the building's tilt will probably remain. The tower has sunk 18 inches and tilted 14 inches to the west since it opened in April 2009.
The latest plan calls for drilling piles into bedrock from the sidewalk on the building's southwest corner. The proposal would be less extensive and intrusive than the plan floated in April, which called for drilling as many as 300 micro-piles to bedrock through the building's concrete foundation. The plan probably would have cost upward of $350 million – as much as it cost to build the tower in the first place.
The new plan by Ronald Hamburger, the structural engineer for the developer, is expected to be considerably less expensive and faster, and without as significant a disruption to the residents.