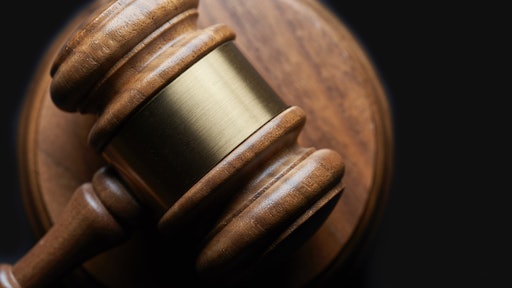 Photo by Bill Oxford on Unsplash
The U.S. Court of Appeals for the Third Circuit has found Altor Inc. -- a construction company based in Washington Township, N.J. -- and its president Vasilio Saites in contempt of court for failing to pay $412,000 in penalties assessed by the U.S. Department of Labor's Occupational Safety and Health Administration (OSHA). OSHA had cited Altor for numerous safety violations, including multiple willful violations of OSHA's fall protection standards. The court previously ordered Altor and Saites to pay the fine after the Occupational Safety and Health Review Commission (OSHRC) affirmed the violations.
The court's July 25, 2019, contempt judgment specifies that Saites is liable for the full amount of the penalty if Altor does not pay. If Altor and Saites do not fully pay within 30 days or show the court why they cannot do so, the Secretary of Labor is to propose a daily penalty for the court to assess.
"The U.S. Department of Labor will use all appropriate and available legal tools to ensure that employers are held accountable for their obligations under the Occupational Safety and Health Act to help ensure that workplaces are safe and employers who violate the law do not gain an unfair economic advantage over law-abiding competitors," said Solicitor of Labor Kate S. O'Scannlain.
The court's ruling is the result of lengthy litigation by the Department's Office of the Solicitor including multiple hearings before the OSHRC and the court of appeals to affirm Altor's violations of OSHA's safety requirements and remedy the company's longstanding refusal to pay the associated penalties. Altor and Saites argued that the company did not possess sufficient assets to pay the penalties. However, the court used Altor's bank records to determine it could have made "at least relatively modest" payments but never attempted to negotiate a reduced sum or payment plan.
John K. Baker, a legal counsel with White and Williams LLP, believes the Third Court opinion should serve as a warning not only to employers, but to their corporate officers and the personal liability they might face. He warns that the ruling should serve to "encourage businesses to provide a strong and comprehensive response at the early stages of an OSHA investigation to minimize the risks of runaway penalties and personal liability."