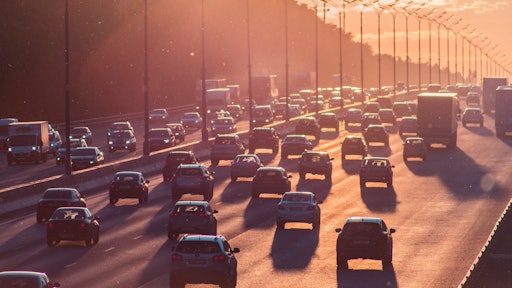 Photo by Alexander Popov on Unsplash
In August 2018, President Trump announced plans to roll back vehicle tailpipe emissions standards put in place by the Obama Administration for light-duty cars and trucks. With the final version of this plan yet to be finalized, four major automakers have sent it into a tailspin by coming to a collective agreement with the State of California to reduce emissions and provide an alternative path for U.S. clean vehicle standards.
Trump fuel efficiency rollback hits speed bump as major car companies strike deal with California
Ford, Volkswagen Group of America (VW), Honda and BMW - which represent nearly a third of the U.S. market - have agreed to increase the average fuel economy of new vehicles to nearly 50 mpg by model year 2026, a move that scales back the Obama rule's required 4.7% annual efficiency increase to 3.7%. The agreement also encourages innovations to accelerate the transition to electric vehicles.
Other automakers are being encouraged to follow suit in adopting the standards established, with California and the automotive consortium arguing that the standards will help address the effects of climate change, bring stability to the automotive market and facilitate global competitiveness by ensuring ongoing investment in cleaner vehicle designs.
Since the Clean Air Act was established in 1970, California has maintained the ability to set its own clean air standards and other states have been authorized to adopt them. The standards have historically proven more stringent than those set by the U.S. Environmental Protection Agency. Twelve other U.S. states, the District of Columbia and Canada have followed California's lead.
Part of the Trump Administration's plan includes rescinding California's ability to set its own standards in favor of a single national fuel standard – a move analysts say is likely to set off a protracted legal battle and add to the instability already present in the auto industry.
The Administration's stated agenda in pursuing an end to the Obama-era vehicle emissions rule is to implement the single national standard while making new vehicles safer and more affordable. Once the plan is finalized, it would freeze the minimum miles-per-gallon standard for newly sold light cars at 2020 levels of 37 mpg for cars, compared to the previous target of 54.5 mpg by 2025. The economy targets for light trucks and SUVs would also be frozen at 2020 levels.
The announcement of the agreement with the automakers escalates an already year-long struggle between California and President Trump. He has vowed to move forward with his rollback plan despite opposition from California and a number of states and number of global automakers, and an apparent inevitability that the plan will end up in the courts.  
Related Content

Analysis: How Trump's rollback of vehicle fuel standards would increase US emissions