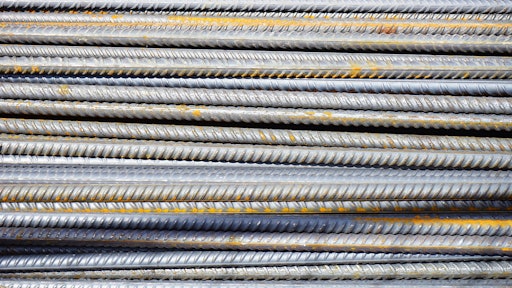 Pixabay
In a recurring theme, prices increased in August for 11 of the 12 components measured by IHS Markit and the Procurement Executives Group (PEG), marking the 34th consecutive months of construction cost increases. The July Index saw a similar pattern, with nearly all components reporting an increase.
The current headline IHS Markit PEG Engineering and Construction Cost Index came in at 59.9 in August, dipping from July's reading of 63.2. As with the previous month, the materials and equipment and subcontractor labor indexes both noted price increases, with readings of 59.5 and 61.0, respectively.

Survey respondents reported all but one of the components within the materials and equipment sub-index rising for the month, with several categories - including ready-mix concrete, wire and cable, alloy steel pipe and fabricated structural steel prices - up over July. Equipment categories such as transformers, turbines, pumps and exchangers also saw increases, but were lower compared to the prior month. Carbon steel pipe prices continued to remain flat.
"Alloy steel pipe prices are seeing some upward pressure from rising nickel prices. However, carbon steel pipe prices remain flat due to weakness in demand from the upstream oil and gas sector and excess inventory levels," said Amanda Eglinton, associate director, IHS Markit. "Steel mills announcing price increases for hot rolled coil has put a temporary floor under carbon steel pipe prices."
That said, pipe prices haven't declined to the level seen with hot rolled coil over the past year, meaning there is still downside potential, she added.
In survey comments, respondents continue to cite shortages of skilled trade workers. The sub-index for current subcontractor labor costs shows ongoing increases throughout the U.S. and in both Eastern and Western Canada, reflecting the competitive environment to attract workers.
Labor Shortages Still Hurting Housing Affordability
Construction Unemployment Remains Below 10% in All 50 States
The six-month headline expectations for future construction costs index anticipates prices to continue their upward climb into a 36th consecutive month, with the index rising to 74.4 from 72.5 in July. The six-month materials and equipment expectations index registered 75.8 this month, up from 71.1 last month. All materials saw price increases. And while expectations for subcontractor labor came in at 71.2 in August, a sizable slip from 76.0 in July, labor costs are expected to rise further in all regions of the U.S. and Western Canada.