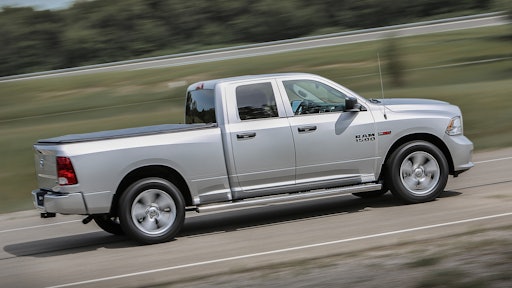 Fiat Chrysler Automobiles US
Fiat Chrysler Automobiles US (FCA US) is recalling an estimated 160,000 Ram Truck diesel-powered pickup trucks from model years 2014 to 2019 due to the potential for coolant to leak into the engine and cause a fire, according to a company-issued statement. FCA US is voluntarily recalling an estimated 107,898 vehicles in the U.S., as well as an estimated 50,159 vehicles in Canada and another 1,730 vehicles outside of North America.
FCA US uses dealer service reports and other data streams to monitor the performance of its vehicles in the field. Such reports prompted an internal investigation that discovered microscopic cracks in some exhaust gas recirculation (EGR) coolers. If these microscopic cracks are present, coolant may escape and – in rare circumstances – pose an engine fire risk.
FCA US is aware of a small number of fires and four minor injuries that occurred when customers attempted to manually extinguish engine compartment fires; the company is unaware of any related accidents. 
The recall is limited to previous generation diesel-powered Ram 1500 pickups from model years 2014-19. However, the company emphasized that the recall does not affect the redesigned, current-generation Ram 1500, or any gasoline-powered Ram 1500 from any model year. 
FCA US will notify affected customers and advise them when they may schedule service. In the interim, customers are advised to monitor their coolant levels; if consistently low, they are advised to contact their dealers.