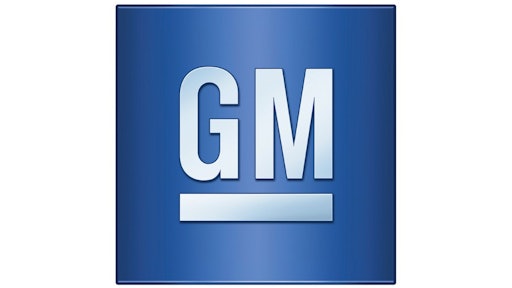 Despite a nearly $3 billion blow from the recent 40-day strike at its U.S. manufacturing facilities, General Motors Co. (GM) today reported solid third-quarter earnings driven by the performance of North America and significant progress on what the company terms "transformational cost initiatives," which were originally projected to increase annual adjusted automotive free cash flow by approximately $6 billion by the end of 2020.
GM, which ratified a new four-year labor agreement with United Auto Worker members last Friday, reported a net revenue of $35.5 billion for the quarter, a 0.9% increase over Q3 2018, and income of $2.3 billion, an increase of 8.7% over the same period last year. The net strike impact to third-quarter EBIT-adjusted revenue was $1.0 billion. The company expects shares to be down $.052 for the quarter and approximately $2.00 for calendar year 2019.
Due to the overall impact of the strike – estimated at about $3 billion – GM lowered its outlook for the year, projecting a $2 reduction in earnings per share. Full-year adjusted auto free cash flow is expected to range from zero to $1 billion, down from the previous forecast of $4.5 billion to $6 billion. GM also cut projected 2019 capital expenditures from an anticipated $8 billion to $9 billion down to an estimated $7.5 billion.

Full-size Pickup Truck Maintains Momentum
GM was able to beat Wall Street expectations for the quarter. Even with production stoppages across the U.S., dealerships were able to deliver nearly 739,000 vehicles in Q3, an increase of 6% year-over-year. Results were led by the company's all-new full-size pickups and the company's fresh lineup of crossover vehicles.
GM was able to build sales in Q3 with the launch of its light-duty diesels and additional heavy-duty variants. From January to September, combined sales have increased more than eight percentage points of retail market share. Year-over-year, demand has been especially strong for all-new heavy-duty crew cab pickups.
2020 Chevrolet Silverado HD PickupBased on JD Powers PIN data, sales of the Chevrolet Silverado and GMC Sierra light-duty models were up 18% and 38% year-over-year respectively, and they have gained retail market share each consecutive month this quarter. Early production of HD models was focused on crew cabs, and those deliveries were up 19%. Overall pricing of the company's all-new pickups remained strong, up about $2,200 year to date vs. the previous year.
GMC Raises 2020 Sierra HD Trailering Ability and Confidence
"Our underlying third-quarter performance demonstrates the ongoing resilience and earnings power of our company, building on our leading truck and crossover franchises, and transformational cost actions," Dhivya Suryadevara, General Motors CFO, stated. "Our focus going forward will continue to be the disciplined execution of our business plan."