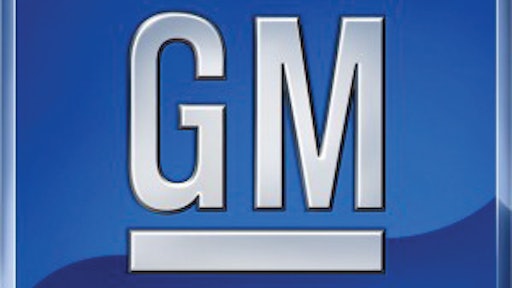 Article updated September 23, 2019
As the strike called by United Auto Workers (UAW) members extends into its second week, General Motors (GM) told more than 1,200 workers in the U.S. and Canada they were being temporarily laid off. This is on top of an estimated 4,500 temporary layoffs the company and its suppliers handed out to employees as of Friday, with more likely as the strike drags on.
GM acquires goods and services from roughly 10,000 U.S. companies on a largely just-in-time basis. Automotive industry experts are concerned that an extended strike could result in the layoff of hundreds of thousands of U.S. workers at these companies.
Negotiations between labor leaders and GM continued into the weekend and into Monday morning. But while progress has been reported, the two entities are reported to remain far part on some key issues.
Striking workers will soon begin to feel the pinch, as well. Going forward, they will be dependent upon the UAW's $250 per week strike pay, as well as the union's health care coverage. GM informed the union early last week that it would be ending health care for striking workers, in an early hardball move on the part of the auto-making giant.
The UAW continues to play hardball, as well, and appears prepared to cover pay and health care for striking employees for an extended period if needed. It amassed a nearly $850 million strike fund in anticipation of failed contract negotiations.
Strikers continue to gain support from outside sources, placing further pressure on GM. Last week, CNN Business reported that the Teamsters union is standing with the workers and the UAW, refusing to cross picket lines to transport completed vehicles from the affected facilities. However, they will still pick up and transport vehicles from sites unaffected by the strike.
The GM strike was inevitable. How it will end isn't so clear
GM Stocked Up in Advance
The strike began in the wee hours of the morning on September 16, when nearly 50,000 United Auto Workers (UAW) members went on strike against General Motors (GM), the first such action in 12 years. It took effect at midnight and shut down more than 30 manufacturing facilities in nine states and over 20 parts distribution warehouses across the U.S. The strike is the largest by any union against any business since a previous strike at GM in 2007.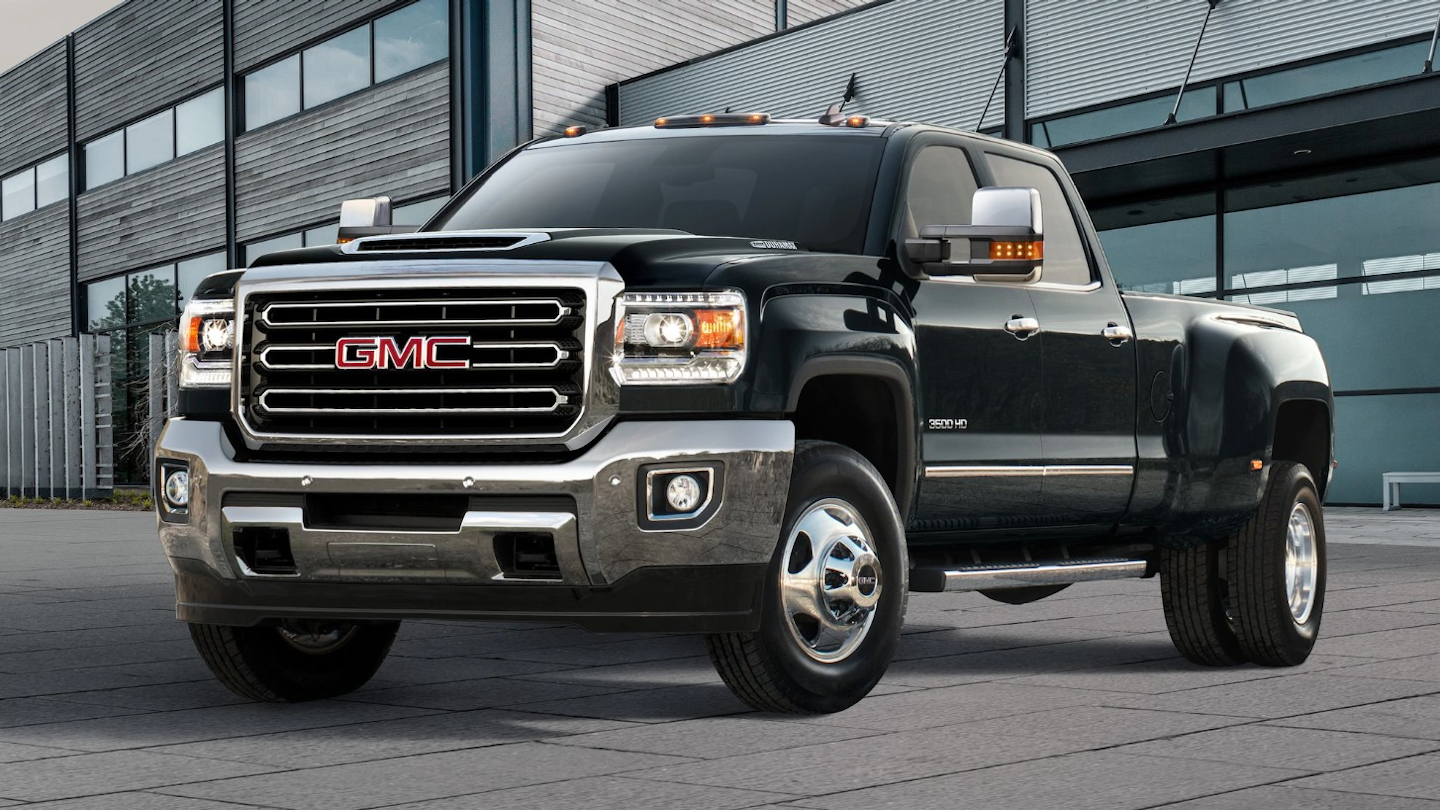 General Motors - no stranger to work stoppages in challenging contract negotiations - ensured a sizable dealer inventory of vehicles, including its core pickup trucks.General MotorsGeneral Motors is no stranger to extended work stoppages - it experienced a 67-day strike in 1970 and a 54-day strike at a plant in Flint, MI, in 1998 that impacted assembly facilities nationwide. Consequently, company officials took steps in advance to ensure the auto giant could hold out against a potential long-term production delay.
Though it's estimated the current strike could cost the company anywhere from $50 million to $100 million per day in lost production - partially offset by reduced labor costs - GM execs bought some time by ensuring there would be adequate inventory on dealer lots. GM currently has an average of 77 days of inventory on hand at dealerships across the country, more than two weeks longer than the industry average of 61 days, according to Cox Automotive.
Inventories of the company's popular pickups and SUVs stretch even further to an average of 80 days, including  a 93-day supply of the Chevy Silverado and 84 days for the GMC Sierra, per AutoNews.com. Specially ordered cars and trucks appeared to be the most likely to see early delays in production.
However, as the strike wears on, dealer lots will start to thin and sales will be impacted.
Underlying Factors Behind the Strike
Each year, the UAW picks a target company as a template for its negotiations with industry automakers. It chose GM this year because the company's $8 billion revenues in 2018 make it the most profitable of the Big Three (GM, Ford and Fiat Chrysler), plus it recently announced closures of four U.S. plants, a major point of contention with union members. The UAW signed indefinite contract extensions with the other two automakers while negotiations with GM are ongoing.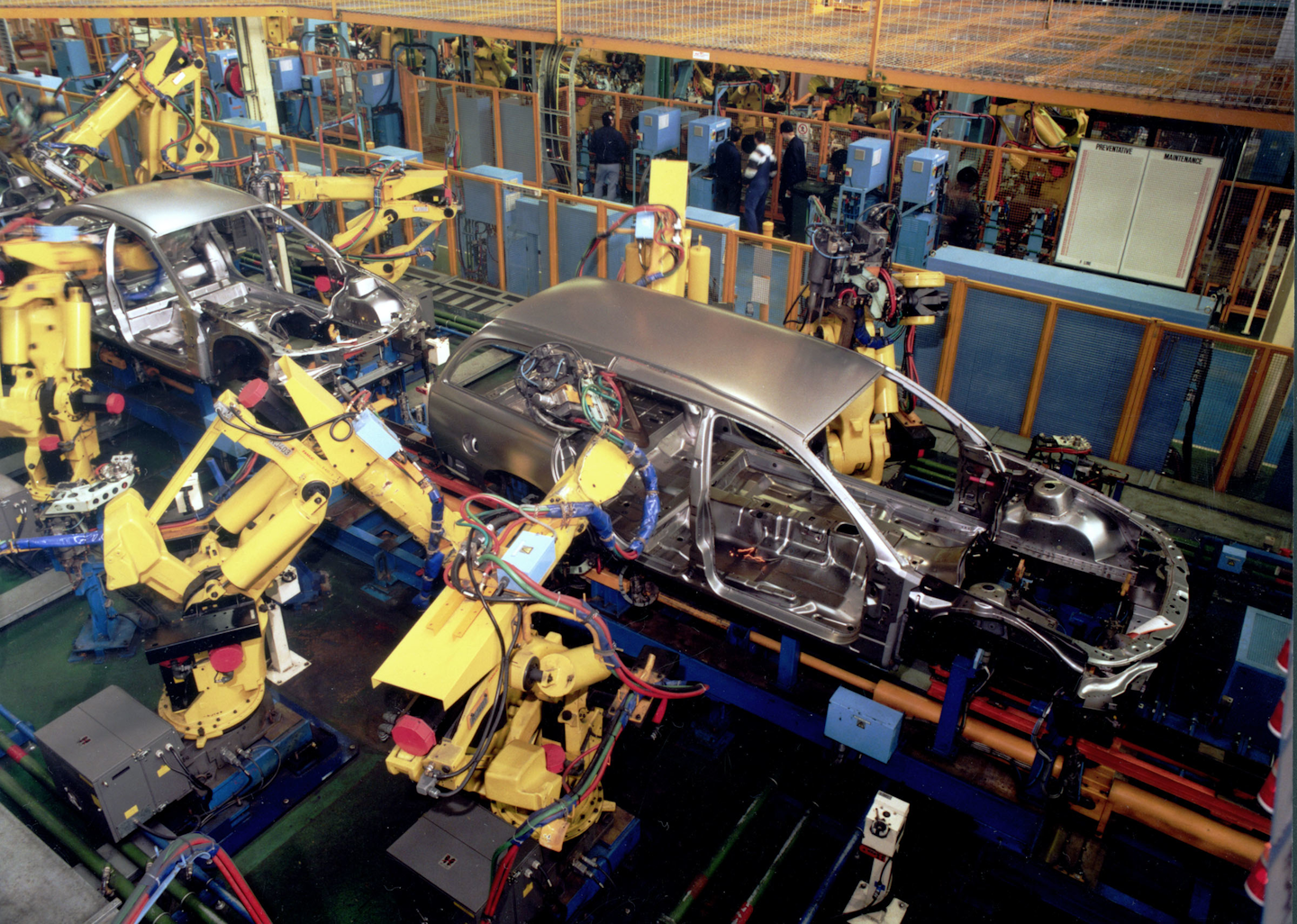 More than 30 GM manufacturing facilities in nine states and over 20 parts distribution warehouses across the U.S. sit largely idle as nearly 50,000 auto workers continue to strike.General MotorsTalks between GM and the UAW began months ago and there appears to have been little movement during that time. According to CBS News, the main areas of disagreement include:
The union wants annual pay raises to guard against an economic downturn, but GM wants to pay lump sums tied to earnings.
The union wants GM to bring new products into the four factories currently scheduled to close. GM argues it has excess U.S. factory capacity that necessitates the closures.
Automakers seek to close a labor cost gap with facilities run by foreign automakers. GM pays an average of $63 per hour in wages and benefits compared to $50 at foreign-owned factories, according to figures from the Center for Automotive Research.
Union members seek to maintain their current health insurance plans and continue to pay only about 4% of the cost. This is in comparison to the 34% averaged by employees at large firms nationwide. Automakers want to cut costs.
The UAW says it is seeking fair compensation for its members, who have seen wages steadily decline. FoxBusiness.com reports that wages for U.S. automaker workers have fallen 2.1% since September 2010 (Bureau of Labor Statistics). The most senior UAW workers saw only two 3% wage increases during that time.
GM points out that its average hourly employee earns about $90,000 per year, not including benefits, CNN notes. However, the number of hourly workers has declined sharply due to a combination of automation, lost market share and outsourcing.
Talks Continue
Last Monday, GM issued the following statement: "Our negotiating team, led by Gerald Johnson, put forward an offer that prioritizes employees, communities and builds a stronger future for all of us. We presented a fair offer to the UAW leadership that addresses wages, benefits, investments and job security in substantive ways and builds toward our future."
The offer outlined included:
Over $7 billion in investments and more than 5,400 Jobs
Solutions for unallocated assembly plants in Michigan and Ohio
Investments in eight facilities in four states
Introduction of all-new electric trucks
Opportunity to become the first union-represented battery cell manufacturing site in the U.S.
Additional new vehicle and propulsion programs
Best-in-Class Wages and Benefits
Wage or lump sum increases in all four years
Improved Profit Sharing Formula
Ratification payment of $8,000
Retain nationally-leading health care benefits
New coverage for autism therapy care, chiropractic care and allergy testing
Also released was a video statement by Gerald Johnson, GM executive vice president.
The UAW said the proposal falls short in a number of key areas, however, including health care, the use of temporary workers and the length of time it takes for shorter-tenured members to get to top-scale pay.
"The UAW seeks pay raises for entry-level workers, who currently start at less than $20 an hour," Time.com reports, "and to get them to the peak wage of almost $30 an hour in three or four years, instead of the current period of eight years.
"Any deal the UAW reaches with GM would set a precedent for the jobs, wages, benefits that the union demands from Ford Motor Co. and Fiat Chrysler Automobiles NV," Time.com adds. "The union hasn't said which carmaker it will target next for bargaining over a new contract."
Bigger Economic Concerns
There are conflicting assessments as to the larger economic impact should a prolonged strike occur. Time.com asserts that its effects on the U.S. economy will be substantially less than seen 49 years ago when GM's 400,000 workers represented a much larger percentage (1.2%) of the national payroll. The company now has about one-tenth fewer union employees.
But other analysts believe a prolonged walkout could have a much larger effect on the overall U.S. economy as it ripples across the automotive and other industry suppliers and services and affects production, sales and worker paychecks and spending power. 
As UAW strike enters second week, losses growing for workers, GM and the nation
Companies in this article