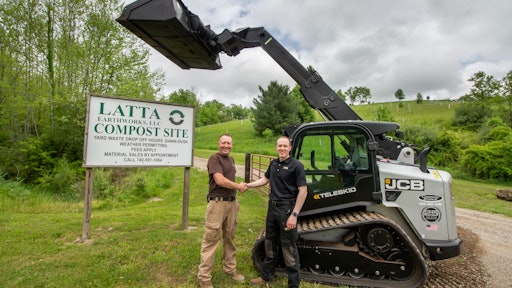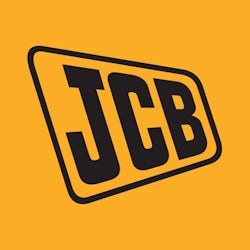 JCB announced that Chad Latta, Latta Earthworks, Athens, Ohio, is the winner of the JCB 'Win a Teleskid' Sweepstakes. Latta wins a 12-month lease on a special edition Teleskid 3TS-8T compact track loader painted in silver livery to commemorate JCB's 25th anniversary of skid-steer production. He also wins $5,000 in cash.
Latta Earthworks, LLC provides excavation services and operates the Latta Earthworks Compost Site near Athens, Ohio. The company recycles farm and yard waste to create valuable compost and mulches for farms, landscapers and gardeners throughout central Ohio.
"I'm very excited to win the 'Win a Teleskid' sweepstakes," said Latta. "The Teleskid is going to help me achieve a whole new level of productivity in my business."
Designed and built at JCB North America headquarters near Savannah, Georgia, the Teleskid skid steer and compact track loader features a telescopic boom with a lift height of 13 ft. 3 in. It can also dig below grade to a depth of 3 ft.
[VIDEO] JCB Teleskid's Telescopic Boom Gives Skid Steer More Than 13 ft. Dump Height
The 'Win a Teleskid' Sweepstakes ran from July 15, 2018 through February 28, 2019. The winner was drawn at random on by the sweepstakes administrator, SweepstakesPros.
"A big thank you from everyone at JCB to the thousands of people who entered the sweepstakes," said Sophia Bellos, vice president of marketing. "The JCB Teleskid is a game-changer for construction, landscaping and agriculture customers, and we're looking forward to seeing how Mr. Latta will put the machine to use in his excavation and composting business."
[VIDEO] Sitework Specialist Uses JCB Teleskid to Easily Load High-sided Trucks