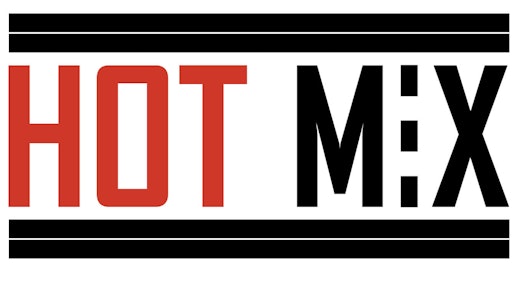 For the latest Pavement Maintenance and Reconstruction news, bookmark ForConstructionPros.com/Pavement-Maintenance 
Ignite Construction Planned for November 3-5
The Ignite Construction Summit is back for 2021 with two days of learning and networking in Las Vegas, NV. The event aims to tackle some of the biggest business challenges such as working through a tough economy, how to get better results and higher profits, managing company culture plus so much more.
"The last year has been grueling for construction companies and the sessions for this years summit are focused on helping business owners and executives overcome the challenges the COVID-19 pandemic has brought on, and come out stronger than ever," says Jessica Lombardo, conference manager.
Attendees can expect a variety of business ownership topics, along with breakfast and lunches provided and a welcome reception and an after-hour networking and cocktails event.
"As the most trusted, construction network in the industry, it is our obligation to supply networking and growth opportunities to industry business owners and executives," says Amy Schwandt, chief revenue officer for AC Business Media. "Our goal for the Ignite Construction Summit is to create a community of like-minded executives, who share the same triumphs or challenges and bridge the gap between education in the construction industry."
To view the full agenda, learn more or register for Ignite Construction Summit, visit https://www.igniteconstructionsummit.com/ 
Louisville Pavement Sweep Awarded Excellence in Power Sweeping
Presented annually, World Sweeping Association typically bestows the Award of Excellence in Power Sweeping at NPE. However, the show was a virtual event and as a result the 2021 award was presented via Zoom, but did not take away from the rich history of the award.
"The World Sweeping Association Award of Excellence in Power Sweeping continues a tradition I began in 1995," says Ranger Kidwell-Ross, founder and editor of American Sweeper magazine. "This was spurred because I had won a national APEX award for Publication Excellence for my magazine. This motivated me to start a similar award for the power sweeping industry."
The recipient, Jim Blackerby, owner of Louisville Pavement Sweep received the award for his development of the SweepInspect app, that streamlines quality control inspections, routing, vehicle and employee information and customer communication.
"We take ideas from other sweeping companies and add it to the system with every update we do," says Blackerby. "This makes it a software for sweepers built by sweepers that fixes issues that are beneficial to all sweeping companies. We are honored to receive this award."