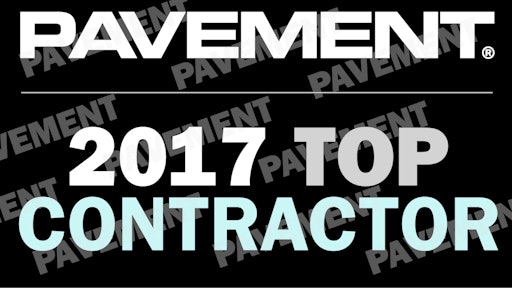 For the fifth year, Pavement Maintenance & Reconstruction has conducted its Top Contractor Survey to generate industry benchmark information and develop verifiable lists of the top-selling contractors in each of four industry categories: Paving, Sealcoating, Striping and Pavement Repair.
We are happy to recognize the 2017 Top Contractors. Click here to view and download the lists. Congratulations to all 2017 Top Contractors! 
Thank you to everyone who participated by completing the Top Contractor Survey.
View industry insight for each list via the links below and plan to enter the 2018 Top Contractor Survey in January!