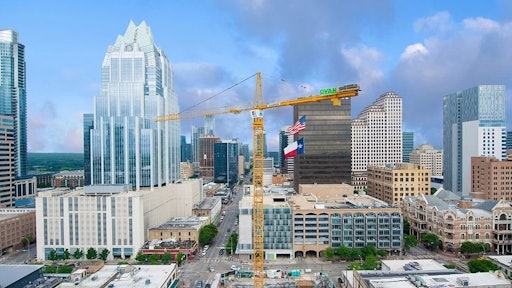 Ryan Companies
Software integration sounds like an issue for IT nerds, but for Ryan Companies' VP of Insights and Innovation, Mike Ernst, it's a key step in getting the general contractor's people using information tools to drive construction efficiency. And OK, underneath the 21st-Century title, Ernst may be a bit of an IT nerd, but the story of his company's use of Procore's new Embedded Experience is about bottom-line company performance, not developing APIs.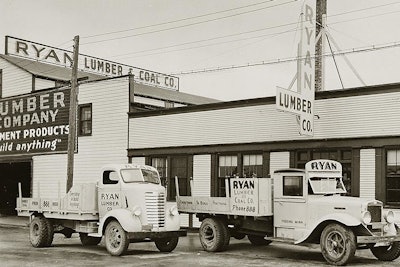 It starts with a big general contractor awash in software tools, mobile apps and enterprising field managers trying out solutions. "A lot of those tools are valuable, but people don't want to jump in with another log-in and jump out to this web site and that web site," says Ernst. "They essentially want to be able to manage their project from one platform, and that's what the Embedded Experience from Procore has given them."
Ryan uses Procore's cloud-based project management platform throughout 150 ongoing projects, and became one of the software company's first customers to engage with the Procore Embedded Experience.
Procore is not trying to create every software tool to run a construction business. Through their Partner Integrations initiative, they're working with other developers who want their applications to integrate seamlessly with the Procore platform. The Embedded Experience is an interface a Procore user accesses to open integrated partner software within the Procore user experience. A project worker can open and use a partner application without leaving Procore. It encourages usage of the partner apps.
"People are going through other engines that are powered by StructionSite or powered by Site Kick or powered by Power BI, and they still feel like a common experience to the person that needs that information, whether it be a site superintendent or a project manager. It's a usability thing – it makes it easier for them to access."
The Embedded Experience offers users an opportunity to consolidate some of the apps used on Ryan jobs. Not every app in use on Ryan projects is a Procore partner. Ernst isn't heavy handed with the app developers or his internal standardization efforts. But the few priority apps the contractor made sure were accessible within Ryan's Procore Embedded Experience have demonstrated value for the largest cross-section of Ryan projects in measuring job performance.
"All of those apps are driven to help people understand what's going on with the projects," says Ernst. "Whether it's the project health dashboards or camera views for people that are remote, it's always trying to bring that connection together so that everybody's speaking and understanding what's happening on the site and they can collaborate accordingly."
Ryan uses Procore partner Microsoft Power BI business analytics software on each of its jobs. The data-visualization platform creates custom performance dashboards for each of Ryan's projects. For example, the program displays compliance status, showing complete safety meetings, quality-assurance meetings and the like. It graphs budget spending compared to overall project progress and monitors performance vs. project schedule.
Ryan has used the StructionSite image-based job monitoring app on about ten projects. It shows up in the Embedded Experience. StructionSite gathers project data with 360-degree walking cameras, knitting together images to develop a digital twin of construction sites.
On projects with longer duration and deeper complexity, the contractor instruments projects to feed imagery and data to Thinking Engines' Site Kick software. Cameras installed around the site help people visualize what's happening, measure progress, account for personnel on site. And the system collects some environmental data, such as temperature, humidity, CO and CO2 levels.
"We're trying to bring that remote expertise and status of a project to people who can't be at projects," Ernst explains. "So a supervisor or general superintendent can see what's going on on-site during the week, or when they're home for the weekend with their family."
Ernst says Partner Integrations push relevant data from the partner software into the Procore database, but they've opted not to bring everything the integrated software gathers.
"If there is an action that needs to be taken because of the information gathered by those systems – whether it's a defect, or a punch-list item, or a quality item – we want to capture that and document it and act on it through our Procore lists and observations and inspections."
"You can create an RFI in StructionSite, it moves over to Procore (with all the relevant information), and people act on it in Procore."
Chosen before COVID-19, these embedded apps have helped maintain project production through some nettling pandemic problems.
"StructionSite has definitely helped us with remote inspections during COVID when city inspectors won't come out and look at something to keep construction going but they will look at (the StructionSite imagery) so construction can keep moving forward."
Spreading use of those apps across more projects because they are available in Procore has boosted adoption of what Ernst considers best-practice solutions.
"We've been on a consolidation path in general – trying to reduce the number of software tools that we use and the footprint for a while now," says Ernst. "It's hard to do. But Ryan really has intention and purpose in vetting out which ones are best. For our collective good as a company."
When the contractor integrates a program into the Embedded Experience, it's one they consider a best practice. They promote it to project managers and superintendents and encourage projects to use them because it's easier to manage company-wide if all the projects are using the same software solutions.
"It's also easier to train our people, which means you get the most out of it. A new person that's onboarded understands their toolset." Without a consolidation effort, people moving between different projects would have to learn to use different apps to do the same things.
But Ernst underscores that while Ryan's IT strategy is one of encouraging use of the best-practice apps, there's plenty of latitude for project management's individual software choices.
"We measure success by how effective we are at our jobs. We do not put limits on how many apps we need. We use the ones that we need to support our people on site and our project managers. That's really the key, and that's so they can support their customers.
"We are trying to consolidate as much as possible," says Ernst. "It's more about the functionality and the support of the teams first."