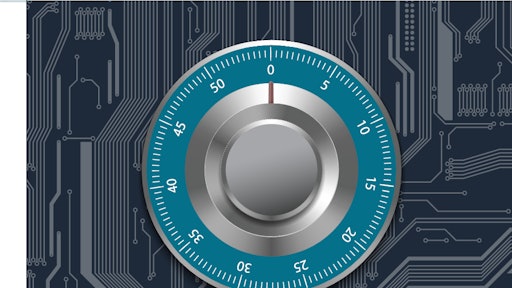 The Global Industry Council (GIC) — unveiled in October — released its inaugural report, "Five Keys to Unlocking Digital Transformation in Engineering & Construction." The report, authored by Aconex and The Boston Consulting Group, outlines the many challenges faced by the E&C industry to adopting and implementing digital technologies and offers practical solutions with real-world case studies. The GIC was created by Aconex and is comprised of leaders from the world's top engineering and construction companies including AECOM, Bechtel, Chiyoda, Fluor, Lendlease and TAV Construction.
"Five Keys to Unlocking Digital Transformation in Engineering & Construction is the first clear roadmap that provides actionable advice for asset owners, EPCs and contractors to transform the challenges they face with digital transformation into opportunities for success," said Leigh Jasper, Co-Founder and CEO of Aconex. "Every organization is different, and one of the report's biggest values is giving them the knowledge of how to prioritize areas for action that will have the largest impact on their strategy and operations."
Kate Nelson, GIC council member and Head of Business Technology & Innovation at Lendlease Building, said the report sheds further light on the importance of staying at the forefront of digital construction technologies. "Interestingly, the report highlights a number of cultural, as well as technical, barriers to digital adoption many organizations are currently facing. Only by addressing both sides of this equation will our industry be able to fully leverage the benefits the next wave of digital technologies promises."
The report outlines five key challenges, with in-depth proposed solutions:
Integration Across the Ecosystem: Organizations are grappling with complex digital ecosystems that have multiple systems creating and duplicating data
Rationalization and Standardization: Complex and non-standard processes need to be rationalized across projects
Building Digital Talent: Organizations not only lack teams of IT experts but also a broader workforce that is digitally savvy
Securing Digital Adoption: Workforce apprehension arises from cultural and technical challenges
Establishing Value and Return on Investment (ROI): Organizations find it difficult to communicate the benefits gained from large digital investments
The E&C industry is one of the last to embrace digital technologies for business practices. Many in the sector struggle to consolidate fragmented platforms, standardize processes, or even attract digitally savvy talent, which has led to decreased productivity.
The benefits of implementing digital project delivery for E&C companies are numerous, including: remaining competitive, helping to retain/grow market share, lowering costs, increasing productivity, ensuring safety and delivering projects on time and on budget. With rapid progress projected — the industry is expected to grow to $17.5 trillion by 2030 — the E&C sector will need to harness modern technology now.
"Digital tools have become a part of our personal daily lives. And in the E&C industry, each stakeholder is feeling the pressure to utilize these tools on their projects — whether to streamline processes by going paperless, or expanding the reach of BIM," said Dr. Ahmet Citipitioglu, Director of Engineering and Design at TAV Construction. "This report provides a concise roadmap on where to start on the road to digital transformation based on a wide range of industry experience."
"It was a fantastic experience exchanging ideas with my fellow GIC members to be included in this valuable report," said Ichiro Ota, Section Leader, i-EPC Section, IT Management Unit at Chiyoda. "Each member has unique knowledge and leadership that can help the E&C industry improve and implement digital technologies faster and more efficiently. I'm grateful to Aconex and BCG for bringing us together."
To learn more about "Five Keys to Unlocking Digital Transformation in Engineering & Construction" and access a copy of the report, visit: http://aconex.com/DigitalTransformation