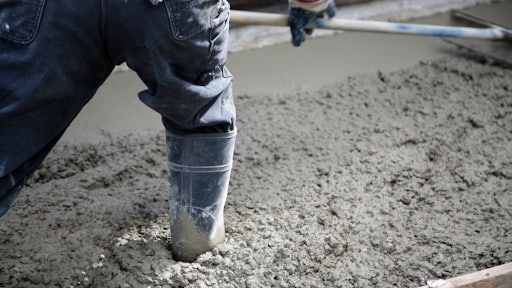 iStock/Getty Images
Among the various subsectors of the United States building materials and products industry, producers of necessary repair and remodeling products would fare best in an economic slowdown or a recession, Moody's Investors Service says in a new report. Cement and aggregates would also hold up well. Homebuilders, building materials distributors, doors and cabinets makers would suffer the most, the rating agency's analysis shows.
Read next: Economic Vulnerabilities Could Trigger a Recession in 2020
Moody's projects a slowdown in U.S. GDP growth to 1.7% in 2020, and numerous other indicators also point to a significant slowdown in economic growth or even a recession. During the last housing downturn, all the industry's subsectors saw sales and earnings fall and some still have not recovered to their prior peaks. Moody's expect any decline to be less severe than the one during the last recession.
"Based on our analysis, building materials and product companies that manufacture roofing materials, paint and fixtures would be most resilient in a downturn or a recession," said Moody's analyst Emile El Nems, a Moody's VP - Senior Analyst. "This is because these companies enjoy inelastic demand and are able to pass higher costs on to their customers."
In departure from the last recession, manufacturers of cement and aggregates would also hold up well during a slowdown, El Nems says. Both have exposure to infrastructure and commercial construction, have been through a long period of industry consolidation and environmental regulations that would limit new cement plants or mining for aggregates, keeping competition in check.
Conversely, homebuilders, building materials distributors, doors and cabinets makers would suffer the most in a period of slow growth or recession. These companies tend to lack pricing power and face competitively priced imports. During the last recession, the U.S. cabinet market declined by approximately 50% from peak to trough.
Nonetheless, the fundamentals of the U.S. homebuilding industry remain sound. The stable/moderate economic environment should persist for longer driven by low unemployment levels, high consumer confidence and stable housing inventory. A likely upturn in homeownership among aging millennials, who represent about a quarter of the U.S. population, is an important factor underscoring this outlook.