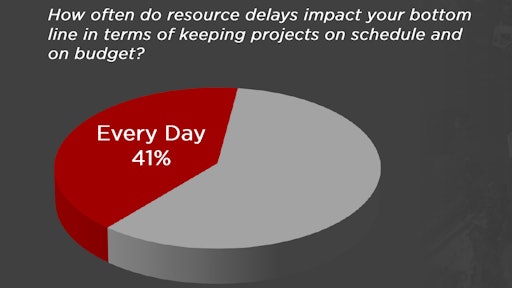 B2W Software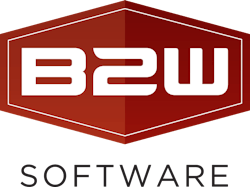 B2W Software, a provider of heavy construction management software, released results of a new survey conducted by Fishnet Media on challenges, opportunities and technology related to resource scheduling and dispatching. More than 200 contractors from throughout North America participating in the survey confirmed the dynamic nature of the construction scheduling workflow and the significant financial risks and rewards associated with getting people, equipment and materials to the right place at the right time.
Some key results from the survey concluded:
More than 40% said scheduling and dispatching problems impact project timelines and budgets on a daily basis.

Real-time visibility across various roles emerged as an important goal in the survey, but older, offline tools remain prevalent.

Nearly 75% of contractors indicated that spreadsheets, whiteboards or paper were their primary tool for managing resource scheduling and dispatching.

For 91% of those surveyed, phone calls, emails or text messages were the main method of communicating changes in the schedule.

Survey respondents confirmed the dynamic nature of construction environments and unforeseen factors force them to make resource scheduling and dispatching changes on the fly.B2W Software

Respondents in the B2W Software survey listed the opportunity to standardize communication across the office, shop and field as the leading driver for investing in new technology for scheduling and dispatching. Shared visibility of resources in real time (56%), a push to adopt more technology company wide (52%) and optimizing heavy equipment utilization (40 %) were also among the top reasons for investment.
"According to the survey, contractors recognize the efficiency and cost-saving advantages of having people across their organizations see the schedule — including continuous updates — in real time," said Paul McKeon, CEO and founder of B2W Software. "Most, however, are just beginning to consider replacing outdated tools with the specialized software that would allow them to achieve this."
Heavy civil construction contractors spanning a wide range of specialties completed the B2W survey in late 2019. Respondents included owners, executives and project managers as well as schedulers, dispatchers, field operations managers, CFOs, finance managers and IT personnel. Annual revenue for their companies was as high as $250 million, with 30% in the $2.5 - $10 million range and 26% in the $10 - $25 million range.
See the detailed results of the survey on heavy construction scheduling and dispatching sponsored by B2W Software.