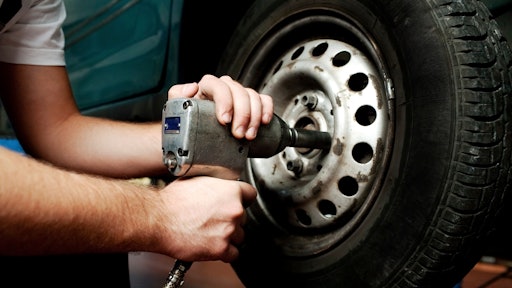 iStock/Getty Images
Computerized Maintenance Management systems (CMMS) are an excellent record keeping and analysis tool for maintenance and engineering applications, and if properly utilized, can provide an accurate picture of the state of your construction company. When a CMMS is in place and used to its full potential, you can track equipment, including essentially every service record and part associated with that equipment.  
You can operate a full preventative maintenance (PM) plan, including scheduling PM work orders; issuing and tracking PM work orders by equipment, department, or technician; and locating training or time records of your maintenance technicians.
However, if the only module you're using is the preventative maintenance tab, and that is strictly for ensuring that equipment PM's are completed on time, you're really missing out on a lot of the functionality your CMMS is designed for.  
In your standard CMMS system, you'll have modules that typically can be broken down to three categories:
Assets

Preventative Maintenance

HR/Employee Records
Those categories then include modules like Asset Records, such as identification numbers, suppliers, and any relative information, i.e. specialty parts required and the vendors they are purchased from.  
It is absolutely imperative to utilize your CMMS system fully because your ability to paint an accurate picture of what happens with your machinery and the mechanics that perform maintenance on that machinery is directly impacted by the information, or lack thereof, that you upload into the system. 
If you don't feed the system adequate details, you cannot expect to see the full impact of your maintenance program. The ability to spot shortcomings in your program, oversights in preventative maintenance and understaffing in an often overworked department is without a doubt linked to the proper use of your CMMS.  
Let's take a look at the top five ways that you can use your CMMS to its' full potential to maximize your maintenance software.

1. Fully utilize safety and inspection modules 
Although not every module may be useful to you and your department at this point in time, that doesn't mean that it won't come in handy next year or even next week. By using every function of your ​CMMS​, you are giving yourself the ability to run every possible report and look at data that otherwise wouldn't be captured. 
Let's say the safety inspections that are performed on forklifts aren't the responsibility of maintenance to record and file today, but in six months these inspections become a part of the maintenance list of responsibilities. Although the form has been submitted to the maintenance department for several years since it wasn't mandatory reporting, it wasn't input and tracked. 
That is now years worth of uncaptured data and history on the lifts that could be useful for repairs, obtaining funds for new lifts and recording repair time for technicians who performed any work on them.  
If your CMMS has a safety or inspections module, this is where these inspection sheets need to be input. All of the relevant data is now captured ,and any corresponding reports can be run at your leisure. This module is a fantastic tool in the resolution of OSHA recordable incidents, as you'll find your records within moments, as opposed to digging through file boxes with a piece of equipment tagged out of service until the issue has been resolved. 

2. Analyze work orders to improve processes

By using your reporting options in your CMMS, you can accurately view exactly where your techs are spending their time and what needs to be addressed in both short- and long-term repairs and replacements.  
Time recording and reporting is essential to improving maintenance processes. If you suspect your technicians are spending 30 hours per week limping a dozer throughout the job, why not run the time reports that allow you to confirm this? 
Having time and materials accurately charged to that particular piece of equipment is a key element in helping those with purchasing authority see that labor and material dollars are being directed at a particular machine and can be instrumental in getting equipment that is past its prime replaced.  
3. Record equipment critical data 
Temperatures, fluid levels, meter readings. These are all numbers that can indicate a trend, signify a problem in the machines operation, or be used to track the lifespan of the equipment. The old process of jotting these numbers down then losing them in a file somewhere in the basement isn't working anymore, and when your CMMS supplies a meter reading field, you should definitely record that data.  
By tracking the key data like temperatures, pressure readings, and other essential readings and levels, you can identify problems with the equipment before they turn into breakdowns. The ability to report on the readings is a great feature that otherwise would require monumentous amounts of manual data entry after sorting through mounds of work orders to get the appropriate information input. 
Read next: Telematics Provide Insight into Construction Fleet Life

Any data tracking fields for key data need to be utilized for reporting purposes and further analyzed to see how those reports can indicate trends with your equipment. 
When service hours indicate milestone maintenance items be performed reminders can be sent through work orders, or preventative maintenance work orders, to ensure milestone maintenance is performed on site, or that the manufacturer is notified so the milestone maintenance can be scheduled. The ability to flag equipment for overhauls, or lockout for service technicians to inspect is a key element to ensuring that your equipment and machinery is not operated when unsafe for employees or detrimental to its parts to do so. 

4. Use the reports to better your staff 
Let's face it, everyone likes to see that they're performing well in their job requirements, especially when the percentages back it up. Use your PM Completion Report to encourage your team. Post your Unscheduled Downtime Reports in the shop so the technicians that are keeping their numbers under goal can be congratulated, and those who need to step it up a little can be given that extra drive to succeed.  
These reports are also critical when linked with parts usage to ensure that your inventory is being used correctly and accurately recorded. If you have five bushings being checked out for a dozer PM, but those new parts can't be used on that particular brand of bulldozer, that's a direct identifier of parts mishandling, and can help to identify and prevent parts theft.  
Also, when your aftermarket repair parts are keyed into your CMMS, the list of equipment that they can be checked out toward can be entered into the part detail so only certain equipment can have a part charged toward it. This further assists in preventing lost or stolen inventory items, such as expensive universal fittings and bearings. 

5. Justify capital purchases and equipment replacements 
Even if you're campaigning to replace a 70-year-old machine that hasn't been operational since the Reagan Administration was in office, you need the numbers to back up your requests. Your CMMS is your information guru when it comes to providing the numbers that ​justify spending the money to replace old equipment or upgrade to the newest version of a machine you currently have. 
By having accurate records, parts and labor costs charged to the correct machinery, and properly recorded key readings you've armed yourself with the information to campaign for that new and improved tool or machine because the numbers speak for themselves. It is simply a matter of running the report once the information is accurately documented.  
With the costs associated with heavy machinery purchases and maintenance, it can be an undertaking to get approval for a new equipment purchase. The CMMS you are utilizing is designed to be a maintenance manager's information vault and also the only tool the department needs to accurately explain its day to day functions and needs. 
When fully informed and properly trained, technicians can rely on a CMMS system to back their work and justify their purchases. By ensuring your CMMS is used to its full potential, you give your maintenance team the tools necessary to perform at their full capability by removing time consuming paperwork and manual tracking of equipment needs and putting those redundant items where they belong: as the responsibility of the CMMS you've chosen to assist your facility with its equipment and machinery. 
Talmage Wagstaff is Co-Founder and CEO of REDLIST — a preventive maintenance software. Raised in a construction environment, Wagstaff has been involved in heavy equipment since he was a toddler. He has degrees and extensive experience in civil, mechanical and industrial engineering. Wagstaff worked for several years as a field engineer with ExxonMobil servicing many of the largest industrial production facilities in the country.