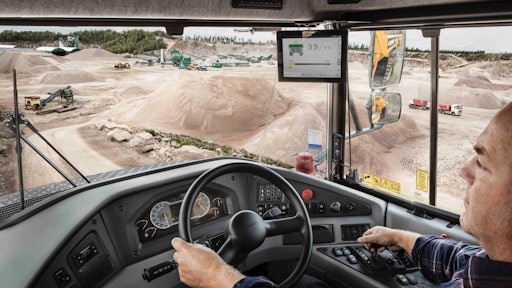 Tracking the owning and operating costs of your equipment fleet provides valuable insights that help drive bottom-line profitability.
"Many customers try to evaluate Total Cost of Ownership (TCO) in one way or another," says Dave Adams, product sales manager, connected services, Volvo Construction Equipment (Volvo CE). "Some use very few data points and some have very structured programs using all available data. One major benefit to measuring TCO is visibility to machine performance. This gives customers the ability to grab the low-hanging fruit."
The ability to integrate telematics data into the TCO calculation provides more accurate, timely information. "As they progress and are able to continuously measure TCO, they will be able to improve their machine purchase process," says Adams. "This can help identify the best machine, warranty timeframe, maintenance procedures, operator training, machine disposal process and so on to give them a true TCO number."
While telematics data makes it possible to gather more data than previously available, many contractors are just discovering the benefits. "There is a lot of room for improvement," says Brett Roberts, telematics manager, Doosan Infracore North America, LLC. "It's our job as manufacturers to help educate customers on the importance of using telematics data to help improve their bottom line."        
Data provides actionable information
Utilization rate ranks among the most important measurements.
"Many of our customers use telematics data to help identify under-utilized equipment," says Richie Snyder, marketing manager of CE digital and precision solutions and telematics, Case Construction Equipment. "Today, the costs of owning and operating equipment are way too high to let a machine go unused, but it's easy to overlook equipment that may be sitting idle in the yard or at a jobsite."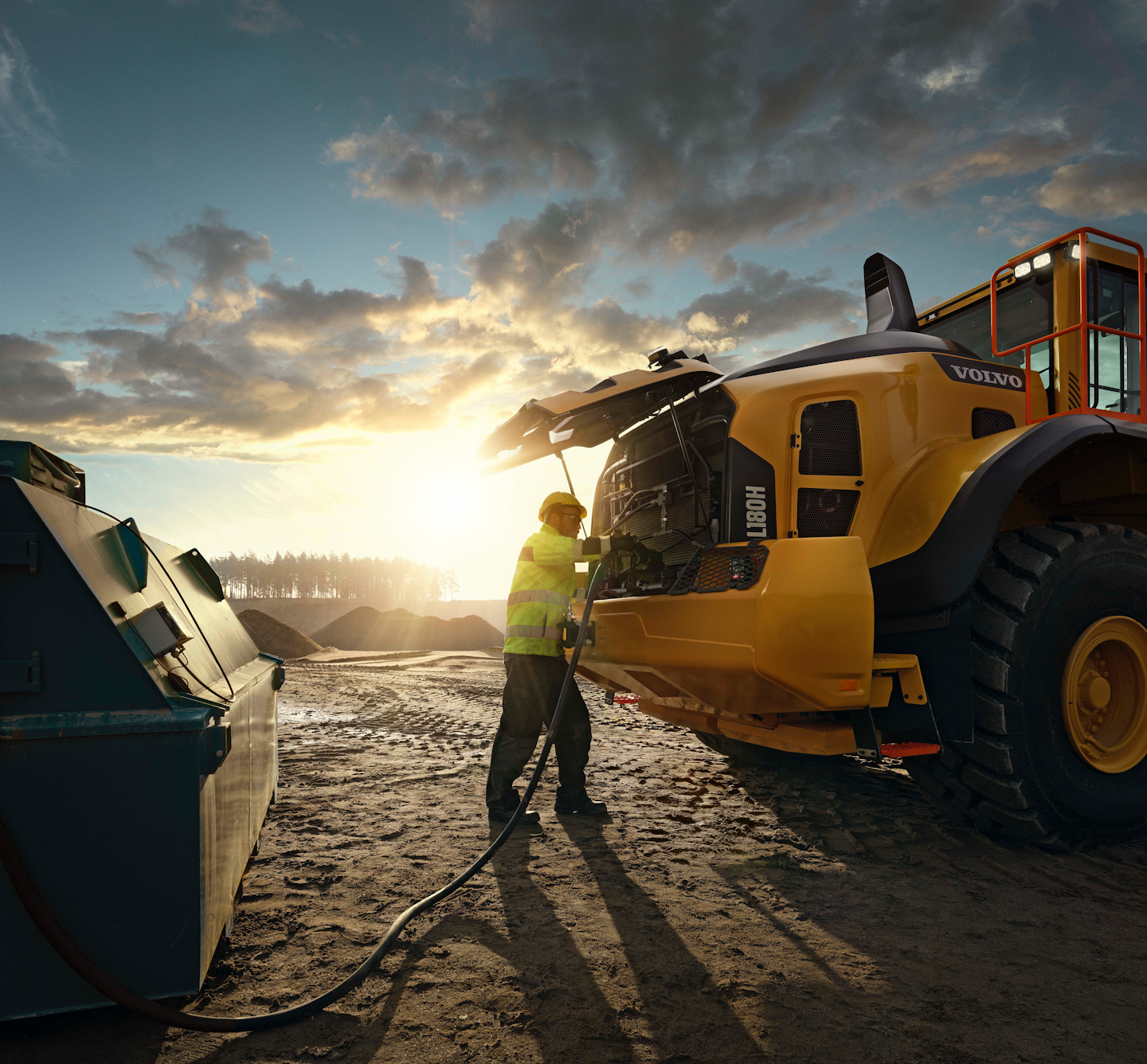 Automatically tracking operating costs, such as diesel fuel and DEF usage, provides a much more realistic picture of the TCO, helping you to make more informed decisions.Volvo Construction EquipmentTelematics easily identifies these idle assets. "By monitoring fleet utilization via telematics, business owners and fleet managers can identify under-utilized pieces of equipment and put them to work on the jobs where they are needed, potentially reducing purchasing and rental costs for new equipment," says Snyder. "This also allows companies to consolidate and identify equipment for liquidation, helping to lower operating costs."
Other cost drivers are also easily identified through the collected data. "Taking a closer look at real-time fuel consumption and idling reports, equipment owners are able to get a better view of the overall cost of an operation," says Snyder.
"Data points that are most useful in analyzing construction equipment life-cycle costs include fuel consumption and diesel exhaust fluid (DEF) consumption," says Roberts. "But total utilization hours play a part, as well, because running a machine burns through warranty and consumables like filters and oils."
It comes down to being able to analyze trends in the data. "Contractors who track owning and operating costs with telematics data can identify trends that can save their company money," says Roberts. "For example, operators who let construction equipment such as excavators or wheel loaders idle when it's not working are costing their company money. If a customer reduces idle time by 20 hours per year, the customer can save between $2,000 and $3,000 in a year on a large-frame crawler excavator. It's just a matter of turning off the machine when the operator isn't working or gets out of the cab."        
Eliminate the guesswork
"Telematics data provides real, beneficial information for contractors to utilize and calculate an accurate life-cycle cost of construction equipment," says Roberts. "In the past, some construction equipment owners and fleet managers simply looked at machine specs and what manufacturers told them as far as the machine's fuel economy. A contractor would base a machine's utilization rate on what [was done] in the past."
Telematics systems eliminate this guesswork. "Today's telematics data gives contractors a true picture of how their construction equipment is running for a real cost of ownership," says Roberts. "Contractors have access to telematics data to make immediate changes to lower operating costs, particularly fuel consumption, and can more effectively run their construction businesses."        
The TCO equation
TCO starts with the initial purchase price. While this may seem like a large number, it often pales in comparison to other costs over the life of a machine. Some estimates indicate that the initial purchase price represents less than 10% of the total cost over the machine's service life. The cost of fuel, maintenance and repair throughout that timeframe can be more than five times larger than the initial purchase price.
Initial purchase price can vary depending upon the acquisition strategy — whether you purchase and have additional finance and interest charges, lease or rent. Don't forget the indirect costs, such as insurance, to get a complete picture of TCO.
TCO allows a true comparison of machine alternatives. The formula is rather straightforward: TCO equals the initial purchase price plus the cost of operation, maintenance, downtime and production, and minus the remaining value.
TCO calculations and cost analysis can be used to make informed decisions around purchasing, selling, leasing, expanding or downsizing a fleet. The goal for the equipment fleet manager is to minimize the TCO while maximizing profits. This information will let you drill down to calculate the return on investment of certain machine options. Without this number and other data, decision making becomes a much riskier task. Properly managing and estimating TCO is one way to ensure your fleet remains profitable.
"In its simplest terms, Volvo CE calculates TCO as the cost of owning and operating a machine in dollars per hour divided by what it produces in tons per hour," says Adams. "There are several ways telematics and software can help with all three parts of this equation: owning costs, operating costs and productivity."        
Understand the TCO equation variables
The first TCO variable to investigate is the owning cost. "Owning costs include the purchase price, residual value, depreciation, interest, insurance and tax," explains Adams. "The one we can help customers control most is depreciation.
"Imagine two of the exact same machines doing the same amount of work on the same jobsite," he suggests, "but Machine A runs with 50% idle time and Machine B is idling at 33%. Machine A runs about 2,000 hours each year, whereas Machine B runs about 1,500. While it may seem small at first, the difference quickly adds up.
"After five years, Machine A has accumulated 10,000 hours, with a true working time of 5,000 hours due to higher idling times. Machine B only has 7,500 total hours, with a true working time of also 5,000 hours," he elaborates. "The same work rate was achieved over that same period of time, but the difference of 2,500 lifetime hours can cut thousands from the resale value, depending upon the machine size and type — all because of increased idle time. Telematics services like Volvo's ActiveCare Direct can help owners and operators monitor idle times and set goals for improvement."
The next TCO variable to look at is the operating cost. "Operating costs include fuel consumption, wear parts, preventative maintenance and repairs," says Adams. "Using an advanced telematics service like ActiveCare Direct can reduce unplanned maintenance and repair costs by catching problems before they occur and more quickly diagnosing and solving bigger issues. It can also help customers stay on top of scheduled maintenance with reminders and alerts.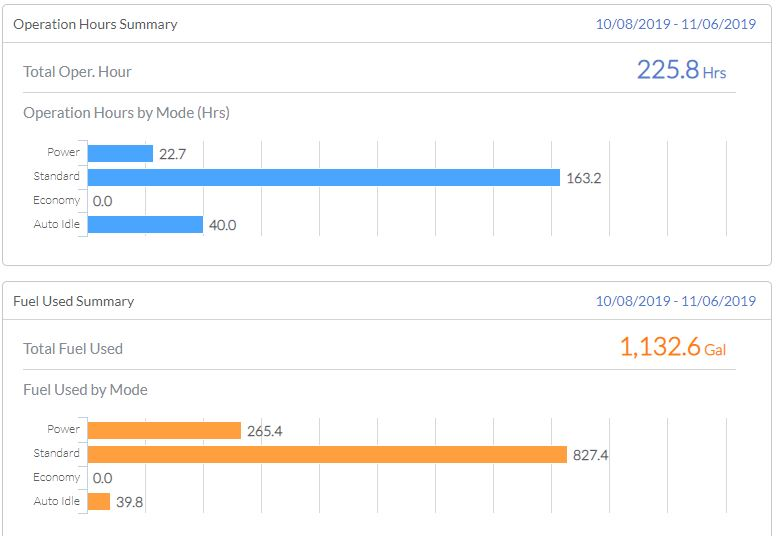 Using telematic data to track run time and idle time allows you to quickly identify underutilized machines.Doosan Infracore"Reducing operator misuse is another big advantage of telematics reports," he continues. "Five of the most common mistakes ActiveCare Direct helps catch are hot turbo shutdowns and high-speed shifts on wheel loaders, misuse of excavator work modes, excessive service brake use on haulers, and overuse of differential lock engagement on haulers. Identifying these and other errors and training operators to avoid them can significantly save on operating costs, thereby reducing a machine's TCO."
Now move on to the production cost TCO variable. "Maximizing production in tons per hour is what every owner and operator strives to do," says Adams. "Volvo has a suite of Assist solutions — Dig Assist, Load Assist, Haul Assist and Compact Assist — that give operators real-time data and other insights that allow them to improve productivity.
"Haul Assist, in particular, is helpful in monitoring the productivity part of the TCO equation," he asserts. "[It] shows productivity data on a hauler's in-cab display so operators can watch production numbers and tons per gallon in real time, comparing against their daily goals. Haul Assist also feeds into Volvo's 'Care Track Production' telematics portal, so the fleet manager can watch trends in tons per gallon over time and set goals for improvement."        
Take steps to manage TCO
Being able to calculate TCO is the first step in being able to manage it. If you closely examine the variables that make up the TCO equation, you can probably identify opportunities for improvement.
To calculate the TCO for a piece of construction equipment, it is necessary to be able to calculate hourly operating costs and hourly ownership costs. Modern telematics systems collect much of the data that simplifies precise TCO calculations. These systems will track a given machine's hourly fuel consumption and can even provide the information needed to train your drivers how to reduce fuel consumption. In addition, exact hour meter readings and location ensure routine maintenance is performed in a timely manner. Mechanical alerts can help reduce unplanned downtime, also resulting in a lower TCO.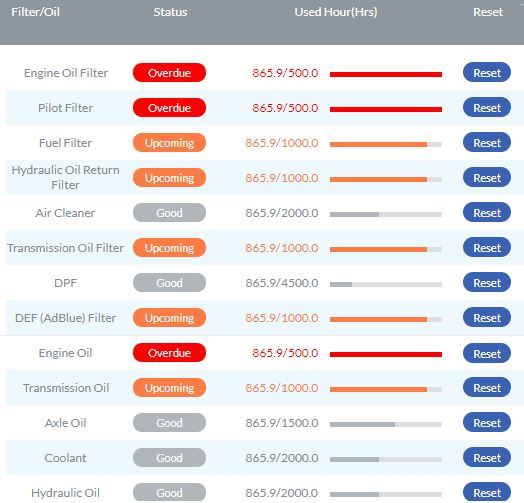 Telematic data can be used to track fleet maintenance requirements and ensure that maintenance is scheduled for maximum uptime.Doosan Infracore"Telematics data definitely supports the measurement of TCO, and also helps control it," says Adams. "Measuring and adjusting machine and site operations based on recurring telematics data can provide great benefits over the life of the machine. Measuring things like fuel usage and utilization helps customers identify adjustments to make, which can maximize efficiencies and decrease TCO."
Generating actionable reports from the data is a must. "Reports showing operator and machine trends need to be accurate, easily understandable and focused on actionable items for the customer," says Adams. "However, the customer must then take action with this data to actually improve TCO."
Maintenance tracking is one of the most accessible forms of data. "One of the simplest ways that telematics can be used right out of the gate is to help manage maintenance intervals and scheduling," says Snyder. "Eliminating the need for outdated whiteboards and logbooks, telematics data can show contractors and fleet managers where machines are in their maintenance schedule and how many hours are on the engine with up to the minute accuracy. Telematics are also capable of sending alerts when a machine approaches a maintenance milestone or is operating outside of an acceptable parameter."
Understanding exactly when a machine needs to be serviced can prevent fleet managers from pulling a machine from a jobsite too early, which can cause unnecessary downtime. "It also allows for service personnel to better plan for maintenance activities and ensure that all of the proper parts, filters and components are in stock because they know right when that machine will need to be serviced," says Snyder.
Work with your dealers
According to Adams, Volvo's ActiveCare Direct advanced telematics monitoring and reporting service takes this one step further.
"Rather than sending raw fault codes to the customer and putting the burden on them to make sense of the codes and determine how to act, ActiveCare Direct uses software and the Volvo Uptime team analyzes codes in real time and provides both customers and their dealer an easy to understand diagnosis, proposed action and consequence of inaction," Adams points out. "The customer receives a monthly report, as well, which can help with longer-term decision making that can lower TCO."
"Contractors and their construction equipment dealers can use telematics data to monitor their machine hours," says Roberts. "This can be helpful when contractors are determining the replacement rate of their equipment or renting additional equipment to supplement their fleet.
"Dealers are often proactive with customers, particularly [those] who do not regularly monitor telematics data, to make strategic recommendations about the customer's equipment," he continues. "For example, a dealer may identify a machine is approaching a major service interval based on the number of machine hours. A dealer can contact the customer to schedule the maintenance to ensure the machine is performing as it should and to help the customer avoid unnecessary downtime."
When construction equipment has an error and the information is communicated to the fleet manager or dealer, this can be used in determining machine life-cycle costs. "When a machine part fails, the fleet manager or owner has to pay to get it fixed," Roberts comments.
"Fleet managers can utilize data from all brands of construction equipment to compare one machine to another machine," he continues. "An API data feed allows contractors and fleet managers to pull telematics data from their entire fleet into their fleet management software, thereby improving a company's ability to monitor an entire fleet rather than machine by machine."
Use TCO in equipment selection
The TCO calculations can provide insights into proper equipment selection, as well. Consider machine sizing.
"Owning larger equipment when larger equipment is not necessary for the job at hand leads to a number of inefficiencies," says Snyder. "Business owners pay more for fuel, pay more for tires and other consumables, and pay more in lifetime owning and operating costs with a larger machine. Idling reports can help identify these issues and allow equipment owners to make better purchasing and planning decisions.
"Taking it one step further, telematics also offers contractors the ability to monitor engine rpms," says Snyder. "This can give equipment owners even greater insights into machine utilization on a jobsite. It can also help to extend the life of wear components. Bucket teeth, cutting edges or bristles on a hydraulic broom are typically replaced on an hourly schedule, regardless of how a machine is being used."