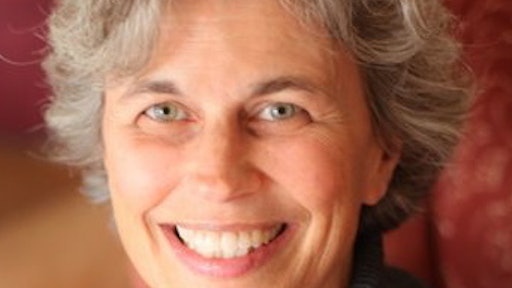 Even if your rental business is doing well, it's not enough to simply coast. In today's business climate, you need to be proactive in your approach to customers, and you can easily do this through your company website and email. Following are some tips for how to maximize the tools you already have at your disposal. 
Stay in front of your customers
Remind your customers that you are ready to rent them whatever equipment they need, whenever they need it. Send emails weekly. Always include messages on the range of equipment you offer, the ease of renting, and the reliability of your equipment.
Showcase something new or unusual. Give a reason to rent now with a promotion that has an expiration date. People might not always open the emails, but they will see your name and will be reminded that you have equipment to rent, so they'll think of you the next time they have a need.
A good email has relevant information that is well written, well designed and programmed to appear correctly on any email program. Most companies have trouble putting together something that looks professional and is released consistently. Hire an expert to help you. Whatever you spend, you'll make it up several times over with increased business.
Build a list of prospects
When someone calls for a quote, ask for an email address, along with basic information like name, company and phone number. Make sure all your online forms include email address as a required field. When they aren't busy, have your staff call through membership lists for the types of organizations that should be renting from you to identify decision makers and obtain their email addresses. Establish a process to add the new customers and prospects to your email list regularly.
Identify website visitors
Is your website tagged to provide data on visitors to your website daily? There are programs that email reports to you to show who has visited your website and which pages they viewed. You can follow up with them to see how you can help, if you know who they are.
Is it easy to request information from your website? Program a form to pop up on relevant pages, so visitors fill it out to request a quote, and email it to anyone you choose internally. You can also have a chat function added, so visitors can gather information while they are on your site. There are companies that provide this service, and it pays for itself with increased sales.
Remind visitors to purchase
Once someone visits your website and completes a form, send them automated messages at predetermined intervals, based on the pages they visited. These messages can be text emails from a sales person or manager, or they can be more visual, programmed HTML emails. Monitor open rates to see how engaged each person is, and decide at what point you follow up with a phone call. There are programs that measure a prospect's engagement, and will then send text alerts to your sales staff when a certain level is reached.
Develop company materials
Do you have an easy way for customers to see what you offer outside of your website? There are still times that customers don't have Internet access and would like to see if you have something they need. Make sure you have an easy-to-read brochure available online to download and sitting on the counter at your locations.
Conduct customer satisfaction surveys
A critical point of measurement for any business is customer satisfaction. It is important to have a program in place that routinely monitors your customer service, so you can identify problems quickly. Phone surveys by an outside organization are best. Customers will often reveal problems to another company but are reluctant to complain to the rental group. The sooner you find out a problem, the faster you can solve it.
How you address the problem is critical. Often an unhappy customer can be converted into a loyal customer by recognizing the problem and offering a solution. But you can't solve problems unless you're aware of them. Routine, periodic calls will point out any issues you are having. You can't grow consistently until your organization is running smoothly.
Upgrade systems
While many of the issues facing the equipment rental industry are not new, the solutions are constantly evolving. Take the time to explore new systems to maximize your growth.
Debbie Frakes is managing director at Winsby Inc., a Chicago-based firm that has been helping equipment distributors with rental operations grow for over 10 years.