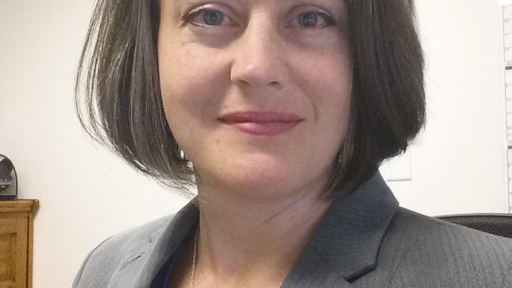 Finding and keeping qualified technicians remains a challenge to maintaining a fleet of on- or off-road vehicles. The Association of Equipment Management Professionals (AEMP) has identified the shortage of skilled labor as a critical issue for equipment fleets in every industry since 2008, and this shortage extends worldwide. Yousef Abu-Gafra, CEM, of Gulf Consolidated Contractors Co in Dammam, Saudi Arabia says, "Most skilled technicians we hire are from Asia and the Philippines. The shortage of qualified workers is a global problem. I often have to travel to recruit." AEMP and the AEMP Foundation have given Workforce Development top priority and are taking a multi-pronged approach to help fleet managers meet this challenge.
While employers struggle with the skills-gap, retired Brigadier General Marianne Watson, formerly the Director of Manpower and Personnel for the Joint Staff of the Air and Army National Guard at the National Guard Bureau, now Director of Outreach with Center for America, a non-profit organization coordinating the American Jobs for American Heroes campaign to increase veteran hiring, says the veterans currently leaving the military along with National Guard personnel who are underemployed represent a skilled workforce estimated to be over one million annually, and over 100,000 of those veterans have the skills required to maintain equipment fleets.
"The issue is military placement centers on US bases and the counselors who man them are not aware of the opportunities that exist in the industry," Watson says, noting that veterans transitioning out of military service into the civilian workforce have a focus upon safety and teamwork that are valuable to the equipment industry. Military veterans are also highly motivated career candidates.
"Veterans are concerned about career opportunities, not just a job. They want their military training and experience to be valued and understood," Watson points out. "Military veterans also have a maturity and focus that can be leveraged for success in apprenticeships or on-the-job training programs."
Center for America partners with a non-profit organization called Corporate America Supports You (CASY) to offer a free job-posting site where civilian employers can post job-openings that will reach military veterans and job-placement counselors on many military bases.
"The process of joining is simple," Watson says. "You log in and register a job opening on the 'American Jobs for American Heroes' site and access our best business-practice hiring guides all for free. CASY offers free services to guide job-posters in how to compose their job descriptions so military candidates with the right training will respond to them. We also provide assistance in how to understand military experience and how to interview military candidates."
Employers can post job openings for free by visiting the American Jobs for American Heroes website: http://www.centerforamerica.org/register.html
Another opportunity for employers is to reach out to younger candidates. Al Cervero, vice president of the Construction, Mining, & Utility sector of the Association of Equipment Manufacturers (AEM) points out that reaching out to local schools, training centers, clubs, and scholarship sponsors makes a long-term difference in your recruiting options.
"Are you connected to local schools (technical, high school, and universities)? Are you connected to civic clubs who offer scholarships? Are your interns more than filers; are they part of your workforce? Do they become your advocates when they go back to school? Do your local schools all know who you are, and do their counselors know about the careers you offer? They are teaching your future personnel." ("Work on Your Workforce If You Plan to Stick Around" by Al Cervero, Feb. 1, 2016, LinkedIn Pulse, https://www.linkedin.com/pulse/work-your-workforce-you-plan-stick-around-al-cervero?trk=prof-post).
Ongoing training for your current employees, especially safety training, is vital. While every organization is going to have different needs and budgets, systematically identifying your staff's training needs and carefully planning how to meet them can lead to better utilizing employees' time, higher productivity, fewer safety incidents, improved customer satisfaction, and increased profit margins. AEMP's Career Equipment Fleet Manager (CEFM) manual dedicates a chapter to the design process for training programs that meet your organizations' needs. The challenge of staffing in the current workforce shortage means your existing staff may be your best resource if they have the right training.
Sharon Anderson Young manages AEMP's professional certification program for equipment fleet managers and suppliers. To learn more about earning your Certified Equipment Manager (CEM) or Certified Equipment Support Professional (CESP) designation, please contact her at Sharon@aemp.org. For more information about AEMP and our EquipmentShift to Lower Costs and Increased Productivity conference in Memphis, TN, Oct. 26-27, 2016, please visit the AEMP website: http://www.aemp.org/  or call (970) 384-0510.