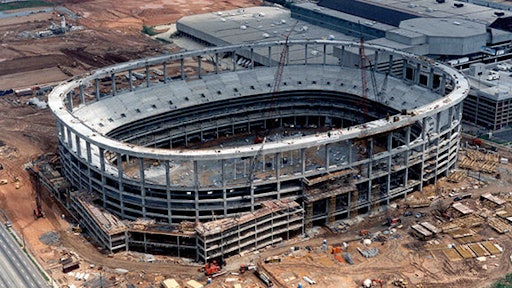 "2016 was a tremendous year for us and 2017, although it didn't see an increase in rental sales for us, kept up the pace," said Owen Skelly, owner of Alpha Rental in Alpharetta, GA. "Flying over the area, all one sees is construction. I've owned the store for 16 years and this area, approximately 30 miles north of Atlanta, has expanded dramatically in both high-end residential homes and with the appearance of new industries."
His store has ridden the wave up, renting to both smaller landscape contractors and homeowners, although he pointed out the homeowner business isn't what it used to be. "Stores like Home Depot have taken some of this business, especially in the hand tool market," he added.
Skelly highlighted a couple significant changes in the rental market from 2016 to '17. "We didn't grow this past year as much as I thought we would, in part because our long-term rentals increased significantly. For example, our store has 15 Bobcats in inventory and the lot was empty most of the year. A monthly rental may get you nine to 10 days of rent, compared to daily rentals, but we didn't have the inventory. Yes, we could have purchased more units. Being a small, privately owned store, though, we need to be careful about buying too much equipment."
He continued, "The other change we see is a growing demand for light towers being used on soccer fields, construction sites, and so forth. Currently, we don't offer them, but we likely will next year. Aerial booms and lifts are in demand, as well. Our store dropped them a couple years ago, but we plan to bring them back in 2018."
When asked about the impact the Trump administration had on rental sales this year, Skelly thought it wasn't as great as he and his customers originally anticipated. "Many of our contractor customers voted for him and expected to see a dramatic increase in work. That hasn't occurred yet, but the feeling is it will happen."
Alpha Rental was in business 15 years prior to Skelly purchasing it. This owner truly enjoys the industry, emphasizing "there's no reason to do anything else." The store's biggest challenge, he said, is keeping up with customer demands. Unlike many smaller stores, his labor force is stable, comprised of a veteran staff that includes a technician, counter person, and driver in addition to himself.
"My wife Bernadette and teenage son Andrew also work part time in the business," added Skelly. "Bernadette takes care of the bills, banking, and advertising, and Andrew works the yard and is learning the business when schedules allow."