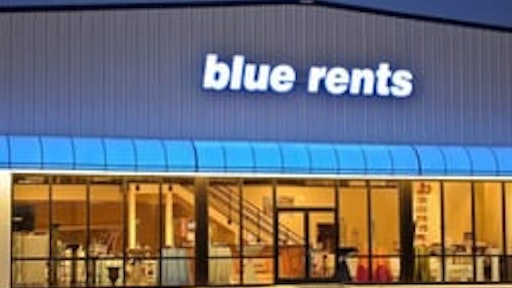 Chuck Turner has been director of operations for Mobile-based Blue Rents Inc. for two years. Prior to that, he owned a rental company for 38 years. He's seen plenty of changes over the years and expects to see many more. In his words, "Owners need to identify trends in their markets and be willing to change accordingly if they want to stay in business."
Blue Rents is two businesses in one, an equipment rental company and a party store. The company employs anywhere between 28 to 50 people depending on the time of year, with the party side being more labor intensive.
One trend that will impact both sides of Blue Rents business is ever-evolving social media. "This has the biggest impact today on the party business as customers can find virtually anything they want on the Internet," said Turner. "To compete, I believe rental stores have to become more specialized and give customers the ability to order online."
Specialization applies to renting equipment, as well, but in a different way, he noted. "I don't believe we will see the consolidation trend that we experienced in the early 2000s, although there will continue to be some random mergers. Still, the challenge remains for smaller companies, especially those in large metropolitan markets, to compete with the big national companies. One way to do that is, again, to be specialized, to find a niche and focus on that.
"Labor will continue to be a challenge for all companies," he said. "In Mobile, for example, it's difficult to compete for workers with area petroleum and manufacturing companies. This impacts a store's overall profitability and is another reason why it's important to find a niche."
Leasing some employees from an HR company, with a larger worker pool, has allowed Blue Rents to offer benefits and save money on workman's compensation and health insurance. This, Turner noted, might become a partial solution to the labor challenge down the road.
In the meantime, he emphasized, the good old days of the 90s are long gone, and rental store owners will need to continue to sharpen their business skills to remain competitive.