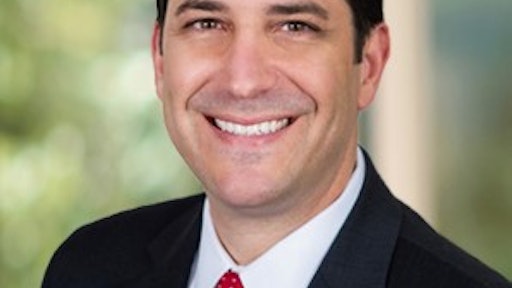 The equipment rental industry is currently going through a digital transformation. The post-recession construction boom has created an interesting time in the rental market with shortened project schedules, a challenging labor market, and increased material costs. All this coupled with the ever-changing digital and communications landscape has established an acceptance of technology - even in an industry known to lag behind.
Decades of relying on traditional, relationship marketing practices is no longer sufficient as locally owned yards to national rental companies look for new avenues for drawing more customers.
To gain digital marketing expertise, we spoke with Jim Arabia, vice president of marketing at BigRentz, the largest online equipment rental network. He shares tips every rental equipment company can implement to maximize their online presence.
Rental: What is the main priority rental equipment companies should focus on when developing a digital marketing strategy?
Digital or traditional, the main focus to any marketing strategy should be understanding your audience. Know your customers. In a survey of our customers, we found communication (in multiple forms), proactive information, and of course reliability of the equipment were all on the top of their needs.
From there, build your strategy on the strengths of the company and the value you can bring customers. For example, if you are the only company to own certain classification of equipment within 500 miles, it is a strength you can focus on. Communicate to potential customers what equipment you have available at any given time for a designated geographical radius.
Rental: What is SEO and why does it matter?
Search Engine Optimization (SEO), simply put, is the term for the process of making your website more visible in a search engine's unpaid search results. These search results are often referred as "organic" or "earned" results because they are not directly paid for. This should not be mistaken for paid online advertising which is a separate beast. The reason SEO is important is the more frequent your website appears in relevant search results lists, then the more visitors and potential customers you will gain.
Understanding how search engines work dictates the drivers of an SEO strategy. Search engines, like Google and Bing, catalog or index the words people search for, audience search behavior, a website's menu, along with many other criteria into an algorithm.
Optimizing your website involves creating or editing content on your website to make it more relevant to specific searches. There are many ways to have better organic results – adding content in the form of blogs; promoting a webpage to increase the number of backlinks which can be done in the form of news or a press release; and having a social media presence. In fact, companies who blog are 13 times more likely to experience positive return on investment, and companies that blog generate 67 percent more leads than those who don't.
Rental: How can rental companies provide a positive customer experience if the process goes digital?
Getting back to understanding your customer, going digital should have the customer experience in mind, including the forms of communication and frequency they prefer. A good customer experience should also include information like clear pricing, equipment specs and a checkout process that is easy to navigate.
Something to keep in mind is the changing behavior within the construction industry – people are more comfortable with and accepting of technology. We are used to online booking tools such as Expedia.com and Uber, and expect to receive a certain level of self-service like, for example, when ordering a pizza through a mobile app. If we can track when pizza is in the oven and when the driver is on his way, then we should be able to track the status of equipment rental.
Additionally, while contractors, subcontractors or site managers may find you online, it's still crucial to provide concierge-like service, such as texting, emailing or calling to confirm the booking, following up on delivery and pick-up, and requesting feedback after the rental has been returned.
Rental: What are features you recommend rental companies include in their website to maximize their digital marketing?
Keeping the customer's needs in mind, include features that make the rental process easier and faster and proactively addresses any issues they may have. In regards to ease and speed, make sure your website is user-friendly from a desktop or mobile device – simplicity in categories, design and number of tabs/pages will always prevail. To address any potential issues with the rental process, customer service or equipment, offer frequently asked questions, a blog that offers troubleshooting, time management and best practices tips; this content will also help with your SEO efforts. Also consider setting up an on-line chat service to enable customers to connect with someone online (in addition to a phone line) to answer questions.
Rental: What makes BigRentz an expert in digital marketing?
Since our launch in 2014, BigRentz has become the largest online rental network in the country with over 8,000 locations served through our network of over 1,600 rental partners. We have more than a dozen brilliant software, audience, and product engineers working nonstop to keep www.bigrentz.com at the forefront of technology, making the rental process as easy and efficient as possible for both our customers and rental partners.
With more than 30% of BigRentz's business being booked online, our customers feel comfortable about ordering online and rave about our customer portal. Again, we understand our customers and realized years ago that the construction industry is accepting technology seen in other industries. This number is only going to climb and I forecast this number surpassing 55% by 2019.
Companies in this article