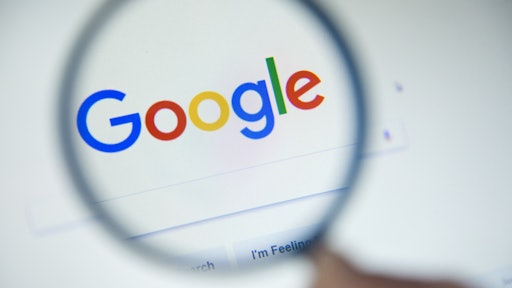 Goodpics - stock.adobe.com
This article is the second in a three-part series. For part 1, check out the October-November 2020 issue of Rental.
In the first part of this guide to rental marketing online, we covered how to reach your changing customer, what SEO is and why your website needs it, and some painless wins you can achieve that cost you little to nothing financially.
Now we're ready to delve into the next steps of marketing your equipment rental company, and they all start with one thing: Content.
You may have heard of the term "content marketing" before, but let's talk about what that is and why it is so important in competing online and ranking in organic search on Google.
Remember:
71% of your buyers are starting their purchase with an online search.
75% of them are clicking the top three organic spots on Google.
You have a better chance of getting a customer to your website if you are the 10th organic spot than if you paid for a sponsored result.
The purpose of content marketing is to transform your business into becoming a resource for your most valuable customers. By using SEO strategies in that content, you improve your ability to appear in the top results when your prospects and customers search for topics relevant to your business.
How to Decide what Content to Write
Getting content marketing right turns your website into a magnet, drawing prospective customers to you as opposed to paying to push your products to them. There are several steps to take before you start writing that will keep you focused on producing the most valuable content for your most valuable customers. 
1. Identify your No. 1 Most Important Customer
Start with identifying who your customers are. Be intentional about this step and think about the person, not the business, that works with you. The next step is to determine who your number one most important customer is and what are the unfulfilled needs of that customer. This is closely related to finding your niche, which Kevin Gray at Skyreach Equipment says is the key to success. Your most important customers do not have to look alike. NFX, the venture capital firm in Silicon Valley specializing in marketplaces, refers to this as your white-hot center.
Think of the following items when determining your white-hot center:
What are the basics? i.e. demographics, geography, role
What is really important to them?
What is the job to be done?
What will cause them to buy?
What hesitations or worries do you need to overcome?
The best way to gather this information is to interview your customers and ask them these questions. You will be surprised what you find out. Businesses often discover their white-hot center is not what they thought it was. For more on this, I'd suggest reading into Clayton Christensen's "Jobs To Be Done" concept.
2. Map Customer Questions to Stages of Buyer Intent
A common misconception is that search is strictly a "bottom of the funnel" tactic or, otherwise put, solely for customers who are in the mindset to purchase a specific product or service. However, there are three other stages of intent, or mindsets, that commonly start with a Google search.
Match your content with the appropriate stage of customer mindsets.

The kinds of searches for each stage of intent follow similar patterns, and the click through rate significantly increases when the content matches with the customer's stage of intent:
Discovery: These are ancillary questions about how to complete the job to be done. For example, if you sell air filters, you may consider having content like,  "How do you know when you need to change your air filter?"
Explore: These are typically searches for lists of the best products to get the job done. 
Evaluate: At this stage, your customer has narrowed their search down to a few options that may best fit their needs.
Purchase: These are the product-specific searches that most people think of when considering search engine marketing.
Begin jotting down questions from the perspective of your most important customer and map the questions to the four stages of intent.
3. Conduct Keyword Research
Now it is time to bolster that list of questions with keyword research. Keyword research helps you determine what your customers are searching for, how often a phrase is being searched, and how difficult it will be to rank for. What keywords should you target?
All keywords can be put into three buckets:
Highly searched: "Equipment rental"
Mid-tail: "Equipment rental near Dallas"
Long-tail: "Scissor lift rental near Dallas"
Although your first inclination will be to target the most searched terms, your chances of ranking for them are extremely low.  SEO has a compounding effect. This means that the more keywords you rank for, the higher your chances are of ranking for the most competitive keywords. This is why your focus should be on the long-tail.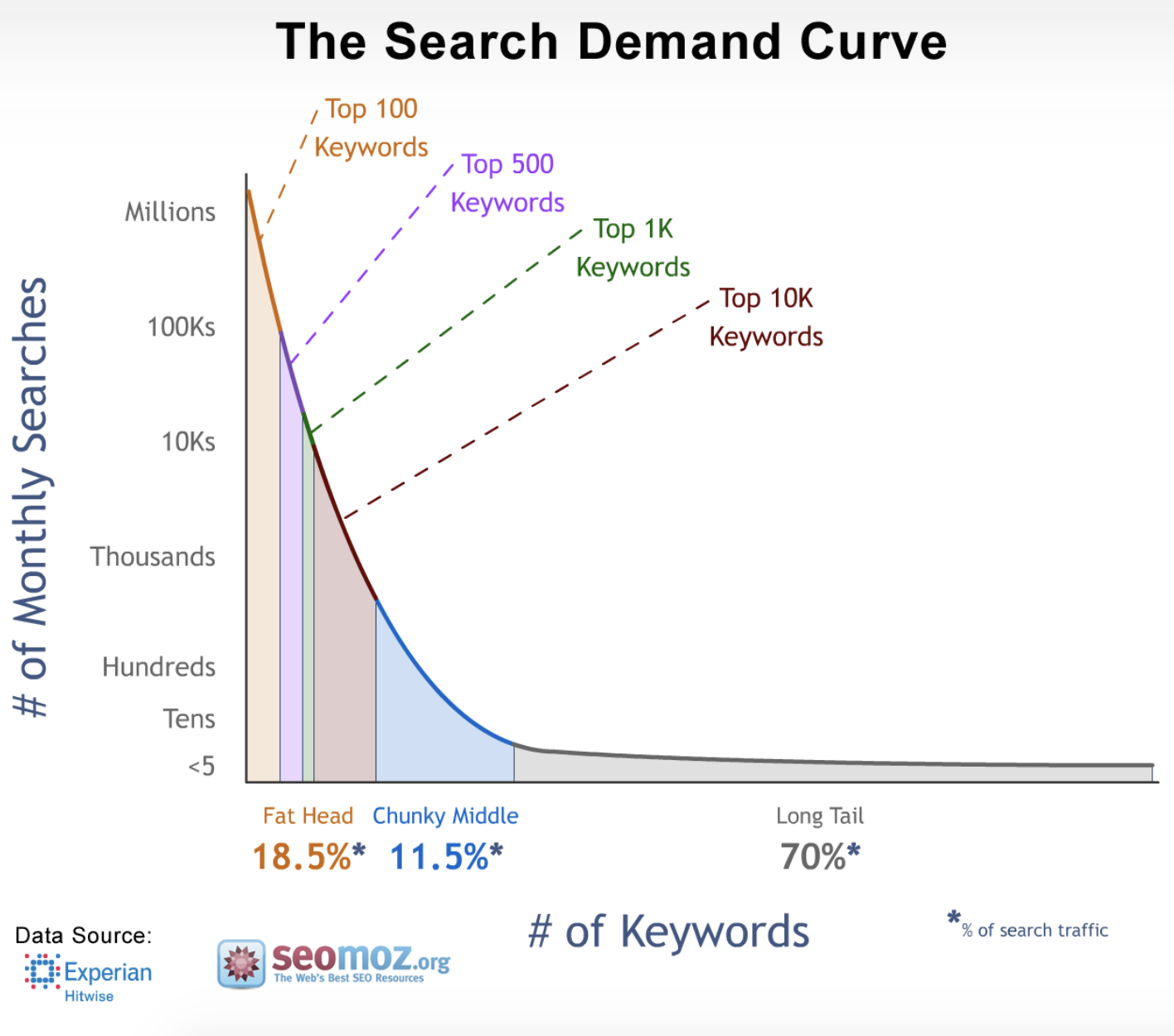 Long tail keywords make up 70% of all site traffic.Neilpatel

There are several ways to identify what long-tail keywords your customers are searching for. Start with the questions you mapped out earlier:
Check the related searches section at the bottom of the Google search page.
Look at the "People Also Ask" section on Google search results.
Search through the relevant construction forums.
Sign up for a Google Adwords account and use their keyword planner tool.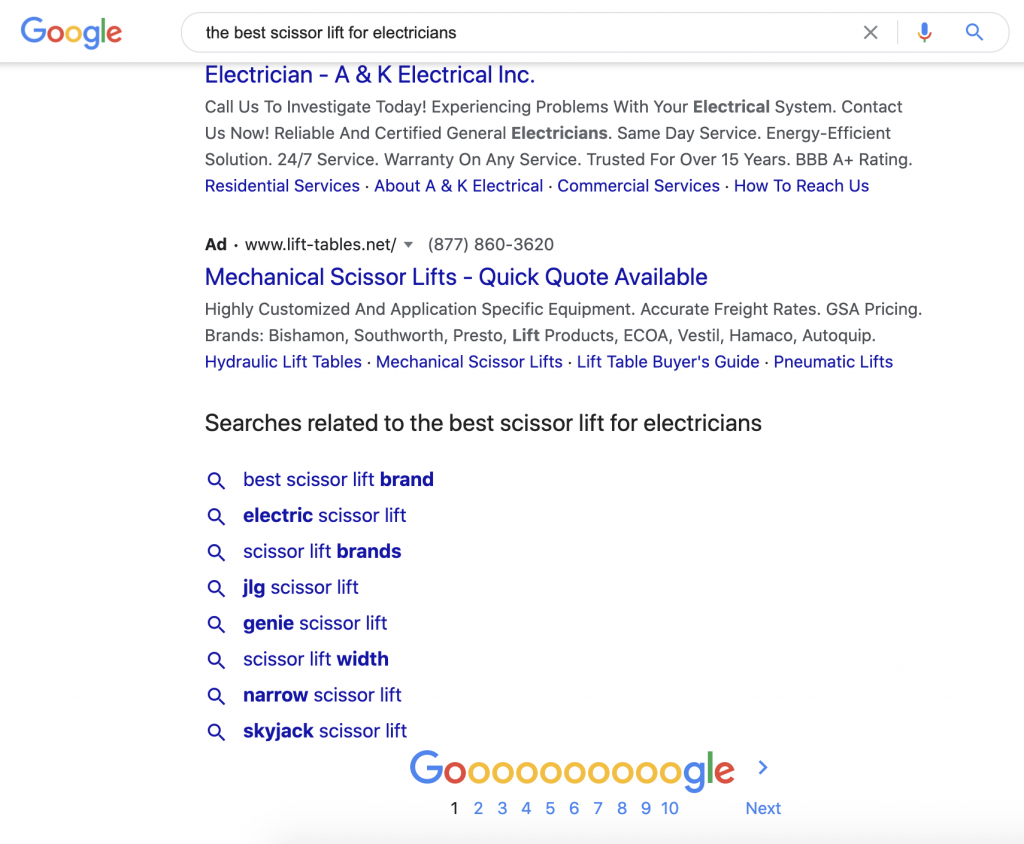 Look at the "Searches related to" section for semantically related keywords.

I also highly recommend SEMRush if you are willing to pay for a tool (starts at $99 a month). There are a ton of useful features that come with an SEMRush subscription to conduct keyword research. Then, create a list of long-tail keywords that relate to the questions you brainstormed in the previous section. The key in identifying keywords that you can rank for is to find long-tail keywords with relatively low competition that simultaneously have enough monthly searches to be worthwhile.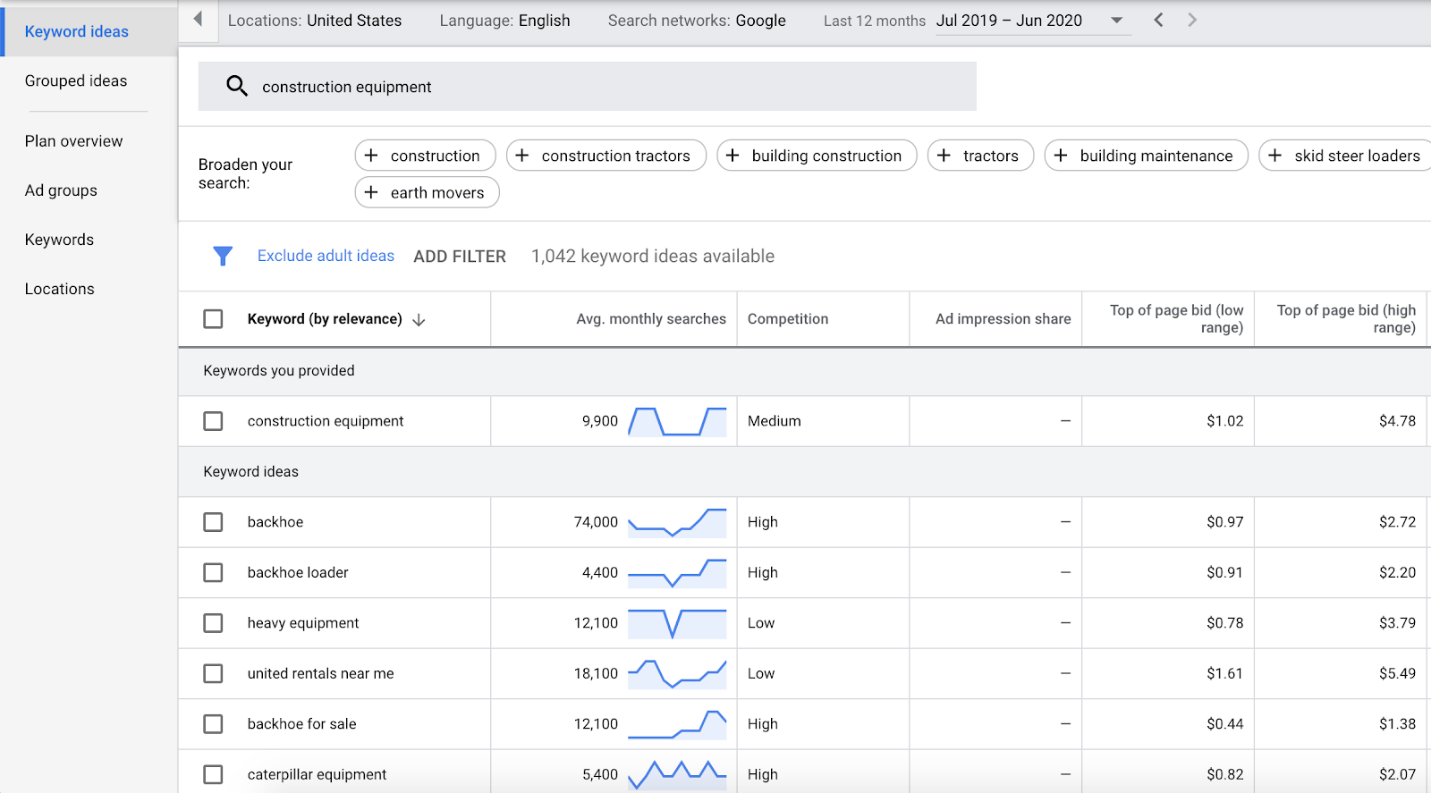 The Keyword Magic Tool in Google Adwords is useful for keyword research and is free when you set up an account.

Indicators of low competition includes:
 Low Cost Per Click (CPC): Although CPC is the currency with which paid search is purchased, it can still be a useful metric for SEO. A low CPC means that few companies are bidding on it. The higher the CPC, the more companies are targeting that keyword.
Low keyword difficulty score: SEO tools such as SEMRush typically have a scoring system to quantify the difficulty to rank for any given keyword. This is measured by looking at how authoritative the sites are that currently rank for that keyword and your probability to surpass them.
Low traffic: Long-tail keywords inherently have relatively low monthly traffic. Generally, the more traffic a keyword generates the more difficult it is to rank for.
4. Identify your Content Assets
A lot of content marketing revolves around writing articles. However, not all keywords are best served by a blog post. You need to identify what content assets you own and what gaps you may have. For a construction equipment or parts supplier, common content assets are the following:
Blog: This is where you create useful resources for customers that are in the pre-discovery, discovery, and exploration phases. 
Product pages: Your goal should be to have the best content on any particular product you offer and become the best resource for customers searching for your specific type of product.
Category pages: Category pages should contain rich information about that category of products. Category pages can become a resource for customers that are in the discovery and exploration mindsets and are on their way to narrowing down what product fits their needs. Home Depot is a great example of what a content-rich category page looks like.
Video/YouTube: Video does phenomenally well for customers in the discovery phase. In fact, Google can recognize the intent of a search and will serve up videos as the first results for a search with discovery intent. This is a major area of opportunity for construction marketers.
FAQ: An FAQ section can directly answer the questions that you wrote down from earlier in this guide. Ask your sales people what questions they get asked the most and create an FAQ section with a separate post per question. The on-demand auto mechanic company YourMechanic does an awesome job with this – they receive 6 million organic visitors per month from their FAQ content.
Reviews: Positive customer reviews have a massive impact on your SEO and are one of Google's factors for measuring trustworthiness.
5. Create a Content Web
Now it is time to bring all the pieces together into what I call your content web. A content web is a tool I like to use to link all of these seemingly disjointed steps together into a web centered around the core customer. This tool allows you to track what content you have created, the intended purpose of the content, and what content you should consider creating next. The anatomy of a content web is as follows:
Centered around your core customer. 
Second layer: The topics you brainstormed earlier that your core customer cares most about. At this layer, you want to have one piece of "pillar content" to rule them all for that particular topic. This pillar content acts as the anchor and all other ancillary topics refer back to that pillar content. We will get more into this when we get to internal linking.
Third layer: The keywords you researched that the customer would search for related to the topics they care most about. This layer should be supported with your keyword research so you know the exact phrase being searched for and the search volume that the keyword gets.
Fourth layer: I added in the content asset that is addressing each keyword into the third layer, although you could have more than one content asset for any particular keyword, which could warrant a fourth layer.

Example of the start of a content web centered around your core customer.

The point of a content web is to avoid a content creation workflow that is based on gut feeling. There are multiple ways to create a content web like this. I use a free tool called MindNode (only works on Mac), which works for me, but there are certainly other tools and methods that could work for you. Make this part your own.