There is no doubt that most people were ready for 2020 to come to an end. The challenging year presented challenge after challenge, and as we all know by now, changed the face of business as we know it.  
Now that we're well on our way into 2021, we're still faced with a number of questions. What's next? What does 2021 have in store for us? Will things get better? Worse? Can we bounce back? What will business look like moving forward? Most of the answers to these questions are a stark unknown against a backdrop of crossing our fingers for a return to normalcy. However, from the ashes of 2020 have risen forecasts, numbers, and statistics that all show a glimmer of hope. 
In a new forecast, released Feb. 16, the American Rental Association (ARA) is expecting more than 1.5 percent growth in 2021, to surpass $50.2 billion. This is a hopeful leap, following their prediction in November 2020 of modest overall growth in 2021 increasing by 0.3 percent to $48.9 billion.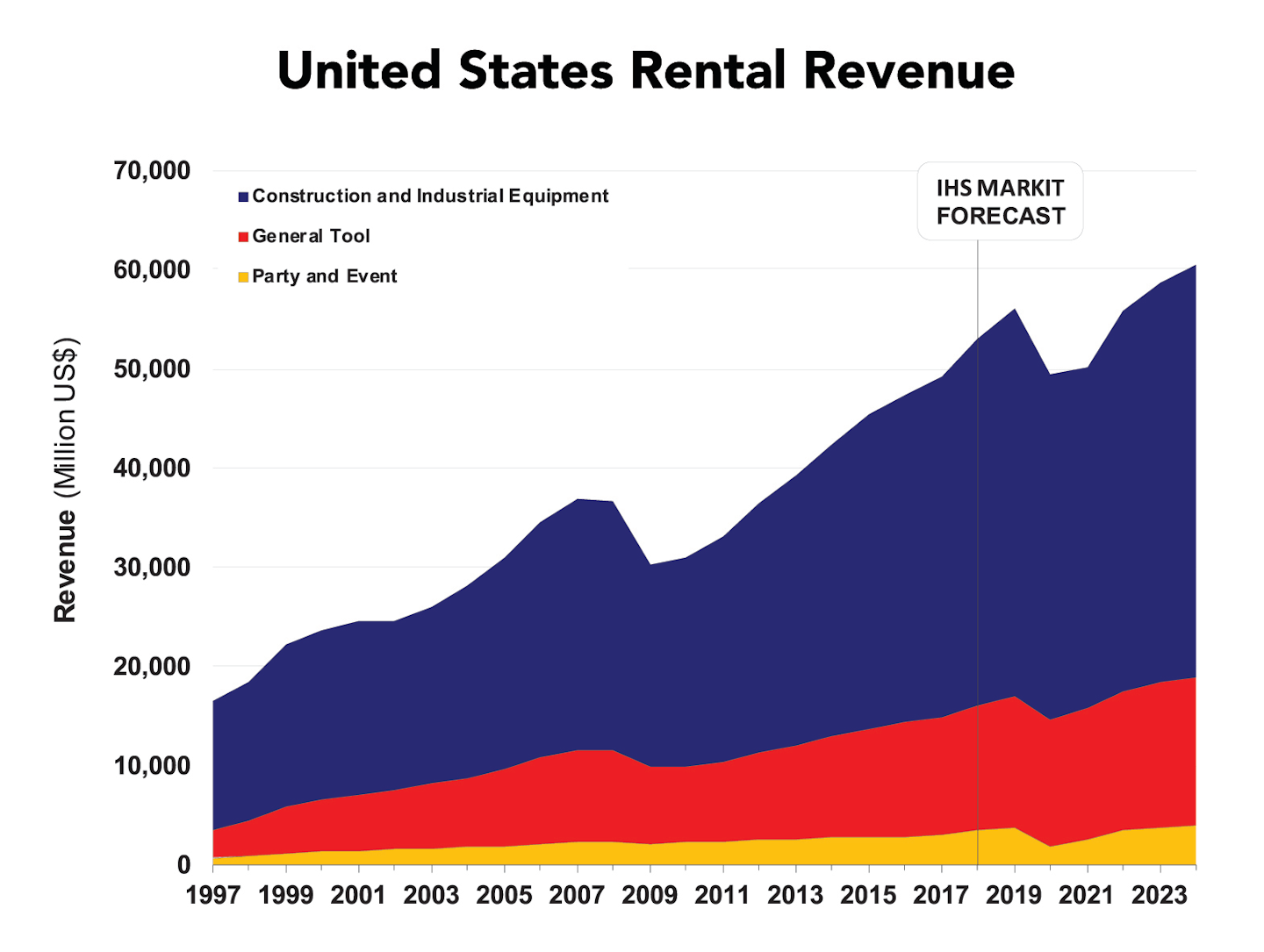 ARAConstruction and industrial rental revenue finished 2020 with a significant hit of a 11.7 percent decline. However, the ARA's forecast predicts that construction will show only a 1 percent drop in 2021.
According to the ARA, the general tool segment weathered COVID-19 the best and is expected to top its 2019 revenue peak by 2022.  In the forecast, ARA says that general tool rental revenue is expected to grow 4 percent in 2021.
"With the government stimulus programs and the rollout of the vaccines, people are beginning to have more confidence. The equipment and event rental industry often recovers from adversity more quickly than the industries it serves, and it looks like this is happening again," says John McClelland, Ph.D., ARA vice president for government affairs and chief economist.
Scott Hazelton, managing director of IHS Markit, which is the international forecasting firm that compiles data and analysis of the ARA Rentalytics members-only subscriber service, mentioned that the new forecast is more positive because economic data from the end of 2020 was better than expected.
"From an equipment rental perspective, construction did not slow as much as expected, although we do expect it to remain a drag in 2021. The larger surprise was the performance on manufacturing, which is also a source for equipment rental demand," Hazelton says.
Another bright spot comes from investment in equipment, which was down considerably in 2020, but is forecasted to rebound by 17.4 percent in 2021. And according to Josh Nickell, vice president of the equipment segment for the ARA, rental penetration will also be something to watch. 
"While we never wish for times of uncertainty, market volatility pushes more contractors to trust rental companies with a greater percentage of their fleet needs. The long-term trend has been steadily increasing rental penetration, and we expect this trend to continue with the added volatility of 2020," says Nickell. 
Another positive that has come out of 2020? Technology innovation and adoption. This has been shown in multiple new business practices (like Zoom calls, virtual tradeshows, and video product walkarounds), safety innovations, PPE, equipment features, and more. According to Nickell, that will be something to watch moving forward as it could play a key role in rental business' success and revenue in 2021.  
"One positive effect of the pandemic was an increase in demand for contactless rentals and an increase in digital adoption," he says. "As an industry, we saw things that might be on a 10-year roadmap become 2020 priorities that will pay long-term dividends for the companies that implemented them." 
Respondents to the Baird/RER equipment rental survey echoed the ARA's sentiments. According to this group, the average rental revenue declined 1.5 percent year-over-year in the fourth quarter of 2020, which is a modest improvement compared to the third quarter. The survey respondents matched the ARA's optimism for 2021 with a forecast of an overall 4.9 percent increase in 2021 compared to 2020.  
Comments from the participants, however, were a mixed bag. Filled with both hesitant optimism and "we'll wait and see" attitudes, many suggested that it will be a very slow recovery with projections of things starting to trend upward around the summer of 2021. Some are worried about how slow jobsites seem to be amongst the many different lockdowns and state-wide regulations affecting the industry today. 
However, another positive was that the Baird/RER survey respondents expect rental rates to do better after the challenging 2020, with a 1.4-percent rate hike in 2021 rather than the average 2 percent drop for the last three quarters.  
Other areas to keep an eye on will be fleet utilization, innovative technologies, demand, fleet age, and overall business revenue, which is especially important as respondents (52 percent, according to Baird/RER) reported fourth quarter activity was better than initial expectations.
Under such challenging circumstances, it seems that there's hope lingering amongst the rental industry. And after all is said and done, the rental industry just might strike back in 2021. It might not be "with a vengeance," but with quiet fortitude and hard work. 
United Rentals has also shown this cautious optimism. On a conference call to investors in January, United Rentals CEO Matthew Flannery made the comment that strength in the used equipment market is a sign of future demand for equipment, which is a good sign for the coming year.  
"We look at the strength of the used equipment market as a key indicator for the rental industry. And when the retail market is favorable, it tells us the contractors are projecting needs for that fleet," Flannery said. 
On the call, he continued to point out encouraging signs throughout various industries and verticals, including the overall rental industry showing great discipline on the supply side in 2020.  
I was curious what some of the manufacturers throughout the industry thought about 2021 and moving forward. The following are their answers.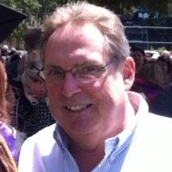 Stephen Gatti, national accounts manager, YANMAR Compact Equipment North AmericaASV/YANMAR Compact Equipment North AmericaAnswers by Stephen Gatti, national accounts manager, YANMAR Compact Equipment North America 
What is your outlook for the rental industry in 2021? 
I predict a slight uptick for the rental industry in 2021 over 2020. This will likely include several rental companies expanding their businesses with new locations and an added focus on different revenue sources. For example, gaining new customers with small compact track loaders that can perform in confined spaces or operate across turf without damage, avoiding the need to straw and seed. Also, we are seeing rental companies expanding into trench safety, power/ HVAC, and other applications. 
What are the primary factors contributing to this trend? 
There are a number of market trends contributing to the uptick predicted for the rental industry in 2021. New mini excavators and compact track loaders are up double digits year-over-year. Additionally, despite the pandemic, things still need to be built and the housing market is going strong. January 2021 numbers from the U.S. Census Bureau indicate housing starts in December 2020 at 1,669,000 — a 5.8-percent increase over the November estimate and the highest reading since September 2006. 
What do you see in your crystal ball for the longer term? 
Dealers with YANMAR Compact Equipment and ASV Holdings Inc. — both brands of YANMAR Compact Equipment North America — report small- to medium-sized contractors still have a healthy book of business. This is a continued opportunity moving forward for rent-to-rent and rent-to-sell transactions. The opportunity is further accelerated with the housing trend of people moving from urban to suburban areas and building houses. 
Additionally, while nothing is certain, an increase in U.S. infrastructure spending in 2021 from the new administration would significantly benefit the rental and construction industries and provide a much-needed boost.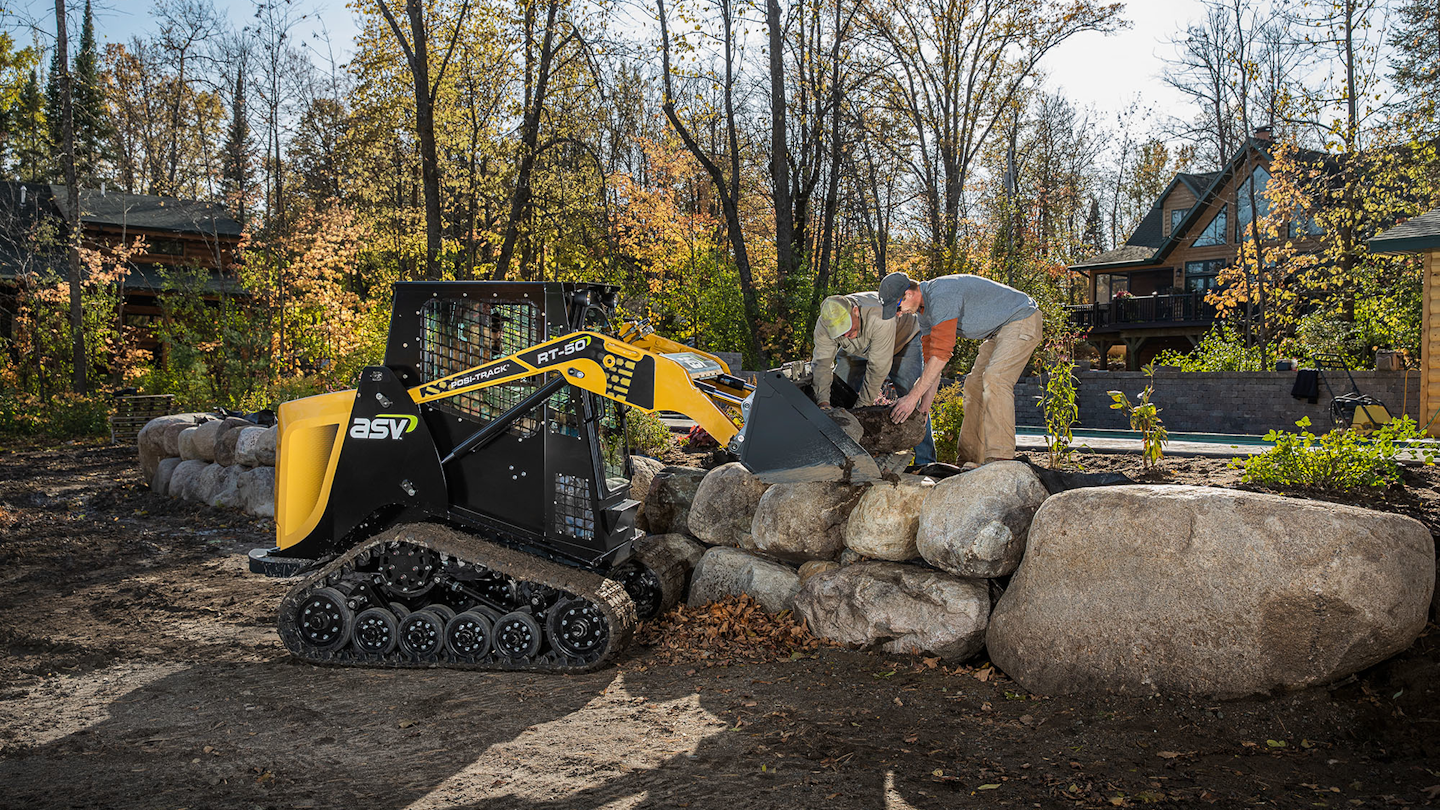 ASV/YANMAR Compact Equipment North AmericaHow can the rental industry overcome COVID and its long-term effects moving forward? 
Despite a predicted uptick in 2021, rental businesses need to continue to work to expand revenue sources and maintain a high level of customer service to ensure customer satisfaction and loyalty. Additionally, rental companies will benefit from having accessible, reliable equipment that is easy-to-use, transport, and maintain to entice homeowners and weekend warriors taking on DIY projects during their time at home. YANMAR Compact Equipment mini excavators and ASV's small compact track loader line are both perfect fits in these areas. 
What's next for ASV and YANMAR Compact Equipment? 
YANMAR Compact Equipment North America will continue to make use of the strengths of the YANMAR Compact Equipment and ASV brands. We are in the process of increasing our production by 30 percent in our Grand Rapids, Minnesota, facility. Additionally, we are improving our efficiencies for distribution and applying best practices as we increase our focus on the rental market. Our product divisions will continue to innovate our compact equipment lines with a primary focus on industry-leading operator experience, reliability, power, and performance. 


Frank Nerenhausen, president, JLGAnswers by Frank Nerenhausen, president, JLG 
What is your outlook for the rental industry/market in 2021? 
Things are trending in a positive direction, putting the industry in a position to rebound from a tumultuous 2020 during the back half of 2021. That said, although we can see the light, we aren't quite at the end of the tunnel. The biggest potential headwind facing a recovery is not the virus itself, but rather the various mutant strands that have recently surfaced. These strands could result in regional shutdowns, causing disruption to the already delicate supply chain and labor forces. 
Overall, the rental industry continues to be a strong one with a healthy ecosystem. If all those who are part of its value chain, from manufacturers to suppliers to owners and operators, behave and act responsibly, our optimistic outlook for 2021 should remain intact. 
How can the rental industry overcome COVID and its effects moving forward? 
As the world continues to manage the pandemic and its effects, it remains extremely important that everyone across the entire rental industry reman diligent in following CDC protocols to prevent the spread of COVID-19 and to keep employees, companies, and jobsites safe. Simple protocols like wearing masks, sanitizing equipment between operators, social distancing, and hand washing all play a crucial role in keeping jobsites open, and our industry and the overall economy healthy. 
What do you see in your crystal ball for the longer term when it comes to trends in the rental industry? 
Some of the trends we are watching include electrification, urbanization, "ladders last" initiatives, and the growth of mega warehousing/distribution and data centers. 
On electrification... As you know, in recent years, there's been increasing demand for both hybrid and electric machines. With the construction industry being a fast follower of the automotive industry, we are taking cues from the increasing number of electric cars on the road. We anticipate a similar increase in demand for electrified access equipment globally. 
Our latest scissor lift introduction — the AE (All Electric) 1932 DaVinci lift — the world's first fully electric scissor is indicative of our commitment to innovating around electrification. Every component of this machine is optimized, allowing it to be powered with a single lithium-ion battery. It even recovers energy while the platform is being lowered, which contributes to a 70-percent decrease in power consumption and a longer battery life per charge. And, because its all-electric, hydraulics are eliminated altogether, meaning there are no potential leak points. 
What's propelling the trend towards electrification? Impending Stage 5 engine regulations in Europe contribute to increased demand. The maintenance costs for diesel engines increase with the introduction of Stage V as they will require diesel particulate filters (DPF). While engine costs are escalating, lithium-ion battery costs are becoming more affordable. Because lithium-powered products are more eco-friendly, with little to no compromise to performance, they are becoming more and more popular. 
JLG has a myriad of supplier partnerships with companies that are equally committed to advancing electrification. For example, Oshkosh Corporation, JLG's parent company, recently announced a planned investment in Microvast, a global provider of next-generation battery technologies for commercial and specialty electric vehicles. This investment demonstrates our company's commitment to continue developing market-leading electrified solutions for the rental industry. 
On urbanization… Urbanization is another driver of some of the trends we are seeing. With less and less open space, buildings are becoming taller and space between them narrower. With that, the demand for smaller machines with compact footprints and higher reaching equipment is growing. The introduction of the newest JLG ES Series electric drive scissors, the ES 1330 and the ES 1530, as well as our new SkyTrak 3013 telehandler and low-level access 1030P push-around lift, are just a few products we have recently introduced for use in tight spaces. 
On warehousing/distribution… Going back even a few years, online shopping was not what it is today. With a larger percentage of purchases being completed online, warehouse space is in high demand and warehouse construction is on the rise. This type of construction oftentimes requires continuous placement of utilities at a fixed height along the length of a building. To match the application, JLG has designed the RT/ERT line of scissor lifts with this capability at the forefront. 
As the world continues to become more connected, data center construction is also on the rise. Indoor work at data centers requires lightweight, environmentally friendly machines that can be operated in confined areas or on suspended floors with weight restrictions and in between sensitive storage systems, servers, and application delivery controllers. This is the type of application that the new JLG DaVinci scissor lift was purpose-built to excel in. 
And last but not at all least, I'd be remiss if I didn't mention the increasing demand for low-level access products, which are gaining in popularity as companies seek to mitigate worksite injuries associated with slips, trips, and falls from ladders. This is just another area in which JLG continues to work to advance jobsite safety.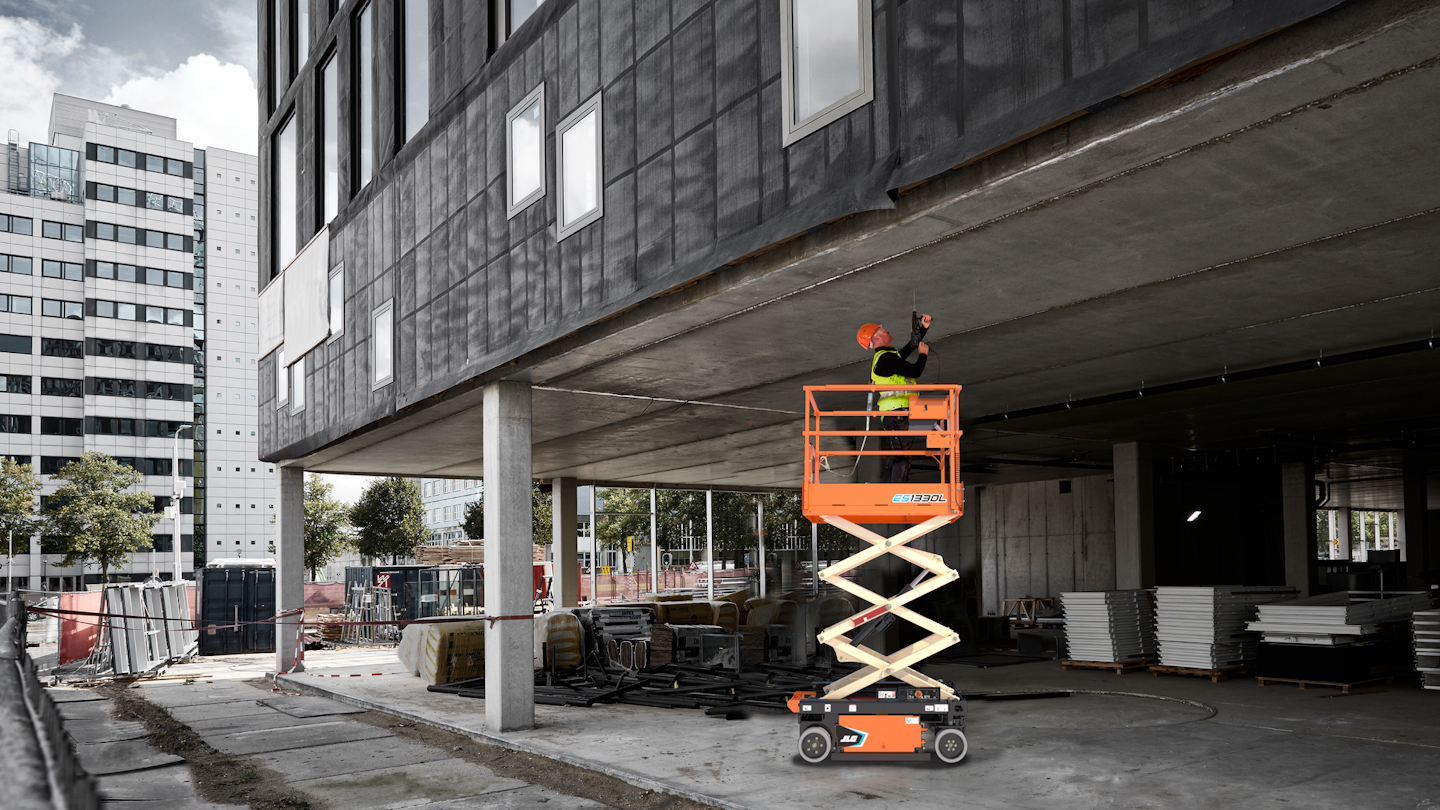 JLGWhat's next for JLG? 
In 2021, we will continue to focus on elevating the access industry in three key areas: productivity, safety, and technology. One of the biggest responsibilities we have today is to continually evolve and introduce interconnected solutions that allow customers to be more successful, safer, and increasingly efficient on the job. Technology and the speed at which its advancing plays a huge role in this. 
While we consistently watch trends, we also actively watch how customers are using JLG products. The pain points we observe directly drive our innovation process—something we call "customer-inspired innovation." This process is evolving and has moved from a focus on incremental product changes to transformational innovation designed to provide substantially safer machines for end-users and new revenue streams for our rental channel partners. 
In closing, I'll go back to where we started — the overall ecosystem of the rental industry. We take our responsibility as the market leader to help preserve this healthy ecosystem very seriously. We maintain pricing discipline, we innovate with purpose, and we continually advance our customer support capabilities to provide opportunities for all stakeholders across the value chain including manufacturers, suppliers, customers, and employees for many years to come.