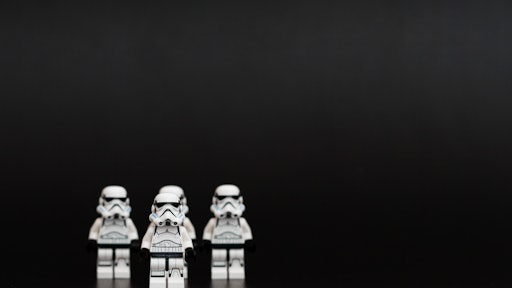 meskolo - stock.adobe.com
You may have noticed a certain theme to our cover and lead story. If you missed it, I'll just say the names Luke, Leia, and Han in hopes that they may ring a bell and spark some Force of recognition within you (see what I did there?).  
Some of you might be asking what this beloved franchise has to do with Rental. Maybe some of you are thinking, "Editor Brumm has lost it!" But let me explain before you jump ship. An overarching theme throughout this entire series of movies is hope. Hope in progress, hope in people, hope in light overcoming darkness, and hope in action. 
This is the lesson that I think is most important to the rental industry after the challenges of the past year. We all need to hold onto the belief that things will get better. Because they are. There's a glimmer of hope flickering through the industry as we're making our way (cautiously) through 2021. Obi Wan, you're not our only hope! 
For example, look at our State of the Rental Industry Report on page 16. In it, we talk about the American Rental Association's (ARA) latest annual forecast, which, for the first time since COVID reared its ugly, scruffy looking, nerf herder head, is calling for positive growth in 2021 and beyond.  
This is important. Why? Because the previous forecast, released in November 2020, projected a modest uptick of 0.3 percent in equipment rental revenue in 2021. But the new forecast shows an expectation of more than 1.5 percent growth in 2021 to surpass $50.2 billion. 
"The potential is for 2021 to surprise on the upside," says Scott Hazelton, managing director of IHS Markit. I don't know about you, but that sounds like an opportunity for hope to me.  
And in our State of the Landscaping Report on page 36, Kris Kiser, president of the Outdoor Power Equipment Institute (OPEI), said, "We expect significant commercial investment in equipment in spring of 2021, and a continued investment of homeowners in their outdoor spaces, which bodes well for the industry." Another example of optimism and hope.  
Regardless of our well-deserved concerns or hesitant optimism, the statistics and data are showing that there is the potential for growth throughout the industry this year (we'll dive more into that throughout the issue, so please keep reading). And no matter how small that may be, we should grab onto it, hold it close to the chest, and whisper, "May the Force be with you." 
Chewie, we have hope! 
Don't subscribe to the magazine? Sign up for FREE today!