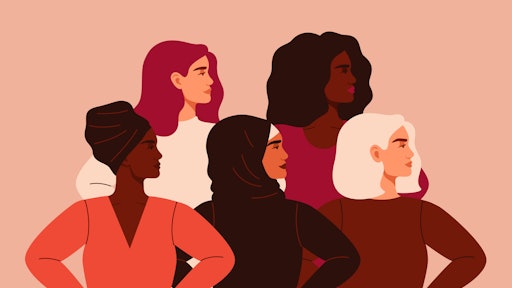 Mary Long - stock.adobe.com
As an industry that is desperate for qualified, skilled workers, the construction industry (and therefore the rental equipment industry) has forgotten to include women at the proverbial table of opportunity and inclusion.
According to the U.S. Bureau of Labor Statistics' Labor Force Statistics, of all the people employed in the construction industry, only 10.3 percent of them are women. Taking into account that women make up almost 47 percent of all employed individuals over the age of 16, that means the industry is only benefiting from 1.25 percent of women in the entire workforce.
In a 2018 study by Randstad called "Women in Construction: The Race to Gender Equality," Owen Goodhead, managing director of Randstad CPE, said, "At a time when equality and diversity is making leaps forward, construction is still playing catch up in some areas. Companies need to band together to build an environment that nurtures and rewards successful, hard-working women to move up the career ladder."
There could be several explanations that play into the lack of women in the industry: unconscious gender bias, company culture, perception, lack of role models, pay equality, and lack of education and job opportunities presented in schools.
Regardless of these factors, there has been progress. According to a study done by BigRentz, women are still underrepresented, but they are making significant progress as leaders in the industry.
"A substantial portion of women executives and construction managers entered those roles in the last five years, suggesting that companies are more recently promoting women to leadership roles," BigRentz says.
This progress is important; however, there is so much more work to be done.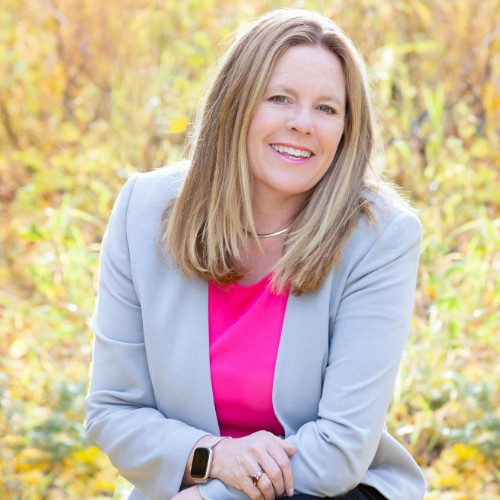 Beth Hoff BlackmerTo gain some perspective, I spoke with some key women in the rental industry about their experience owning a woman-owned business in this male-dominated industry: Mary Crosslin, co-president/COO of Alert Rental, Kara Longmire, co-president/CEO of Alert Rental, and Beth Hoff Blackmer, president of Aspen Rent-All, current president of the ARA, and chair of the ARA's Women in Rental committee.
Rental: Here's a very simple-sounding question that isn't as easy as one might think. What's it like being a woman in this industry? 
Beth: I was raised to believe I could do anything I put my heart into, so when I got into the ski industry a few years after college, I was shocked to hear the words, "Women don't do that," regarding selling skis and other hard goods. I spent my 10 years in that industry trying to make a change there and never succeeded. In 1999, when I joined this industry, again I thought, "No problem!" until I walked into booths at the ARA Show and the vendors would only address my male staff! Thankfully over the years, it has improved, but it still exists.  
Kara: Actually, this is a fantastic industry in which to be female. There are an increasingly large number of women-owned and managed companies, and with the Women in Rental group that ARA created a few years ago, along with many of the Facebook groups, it's an industry in which women support and encourage each other. It's been rewarding to grow as a woman in rental alongside so many of our women clients – they've either risen through management as we have, or they're second or third generation owner/managers. 
Mary: Being women-owned as a software company is unusual it itself, but we exclusively serve the rental industry, which is still largely male-dominated. But with that being said, the rental industry is great about supporting, encouraging, and educating all its members. While I have seen changes in gender norms over the past 20+ years, our previous owners promoted us, encouraged us, and ultimately trusted us to buy their company and carry on their legacy. And our clients trusted us to grow the company to meet their changing needs – I'm not sure gender came into it. 
R: You answered it a bit in your last answers, but what's it like being a woman-owned business?  
Beth: Being a woman-owned business is an honor and something I am extremely proud of. During the recession, when I was told to get my DBE (disadvantaged business entity), I struggled with the word disadvantaged. But then I realized it exists for a reason, so you might as well get certified and see where it takes you. Really though, I feel like I am the same as any other owner.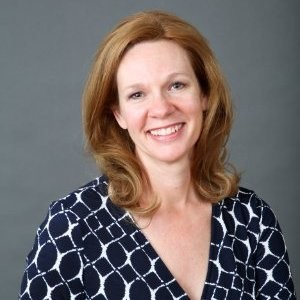 Kara LongmireKara: You know, I think for the most part, we are like many of our clients, just so focused on the day-to-day challenges of running a business that it doesn't occur to us to think about the differences of being women-owned. But then, occasionally, something does remind us that people have made certain assumptions or underestimated us, and while it can be frustrating or irritating, I also think, "Okay, we'll show you!" 
Mary: I have to agree. It's a little like playing competitive volleyball. When guys on the net in a co-ed game would yell, "No hitter," that just made me smile. As the meme says, "Go ahead – underestimate me! That will be fun." 
R: What's the biggest challenge you've faced?  
Beth: As I stated above, it is amazing to me that men assume I don't know what I am talking about or that I wouldn't be the primary decision-maker when working with a vendor.
Kara: I would have to say the most recent one seems like the biggest right now, and it's certainly the one that has made me the angriest. While Alert Rental is 100% woman-owned and is certified as a women owned small business (WOSB), another company that Mary and I started was denied certification last month, essentially because we don't devote the majority of our time to it. This just reinforces the inequity that exists when women try to get new endeavors off the ground.   
R: On the opposite hand, what are the biggest positives? 
Beth: I love the people in this industry, and how open they are to sharing ideas and helping each other. I have had no challenges with other rental store owners or their employees. 
Mary: We know that our E.Q. is one of our biggest advantages, so we flaunt it! It impacts how we communicate and connect with our clients, our staff, and the world at large. We have a long tradition at Alert of being technology partners to our clients, not just vendors, but in the past few years, we have been able to find our own voice for the company. And in doing so, we can present ourselves as the hardworking, client-focused, geeky, dog-loving people we are. Since buying the business four years ago, we have focused on HR changes to make working at Alert even better; we've created a new website and changed our advertising to better reflect our culture; and have chosen to invest even more in our support of the rental industry.  
R: Beth, you're the chair of the ARA's "Women in Rental" committee! Tell me more about that.  
Beth: A few years ago, Rachel O'Brien, president of J & F Reddy Rents in St. Louis Park, Minnesota, and I talked about forming a group that would represent all of the women in our industry. Thankfully, ARA agreed and jumped in to help us get the committee off the ground. The ARA Women in Rental group provides networking, mentorship, and educational opportunities with the goal of increasing volunteerism from women on a local, regional, and national level. 
R: Alert Rental was ranked in Colorado's Top 100 Woman-Owned Companies in 2020. What does that mean to you?  
Kara: We are incredibly proud of what that honor signifies. We know, and are inspired by, some of the other women on that list and feel motivated to maintain our trajectory for Alert. We love being in such good company! 
R: I know there are some organizations and initiatives in place that are trying to get more women into the workforce, but how do you think we get more women involved moving forward? And how do we get them involved not just as employees, but leaders?  
Beth: Join our ARA Women in Rental Group! We have a Facebook and LinkedIn group. Also, plan to attend our breakfast at the upcoming ARA Show on October 19 in Las Vegas. Also, you can show your interest in getting involved at the ARA website under connect. I promise you will get more back than you give. 
Mary CrosslinMary: In a nutshell, I think it starts with being conscious. As business owners, male or female, we need to be conscious of biases and think about ways to hire that create all kinds of diversity: gender, cultures, ages, disciplines, and more. People need to look around their company: Are you 99% male with one woman in the back office? If so, you are missing the boat.  
Diversity promotes problem-solving, creativity, and has a positive financial impact on companies – this should be a goal. Initiatives can include everything from changing the wording of employment ads and hiring processes, to rethinking full- versus part-time positions, providing flexible schedules, and targeting certain groups like seniors, college students, military vets, etc. Once you have the right people on your team, you need to give them opportunities to grow in their experiences, knowledge, and responsibilities. Create mentorships that enable staff to feel supported and empowered, and provide the technology that they need to meet all the demands of their jobs.  
R: Do you have advice for other women who want to get involved in the rental industry?  
Beth: The rental industry is fun, interesting, and always different day-to-day, so you never get bored! There is a great career path even in small rental stores. We are always looking for people with the willingness to learn who enjoy helping people.  
Kara: Actually, I have a few bits of advice. 
Determine what you are passionate about and find how you can bring that passion to a rental company. There are so many opportunities in this industry, and just about anything that you want 

to do

 can be done here. Further, when you join a small business, especially just out of school, you have a unique opportunity to not only directly impact the success and profitability of the business, but to get your hands into all aspects of 

it,

 which can provide experience and inform your career choices moving forward.

W

omen already in rental should continue to expand their knowledge and skills.  Push into what makes you uncomfortable: get better at public speaking, networking

,

 or report writing. These skills will never let you down! If you can't think of what to focus on, ask another woman. I think we tend to be free with our support and advice.

 

Lastly, speak up for yourself. Bring ideas to your manager or owner, ask for more responsibility, or apply for a new position – heck, create a new position for yourself! See a need and find a way to fill it – become indispensable. Women in general need to be more assertive to get a place at the table, and there are opportunities all around if you keep your eyes open for them. This includes asking to be paid what you're worth.