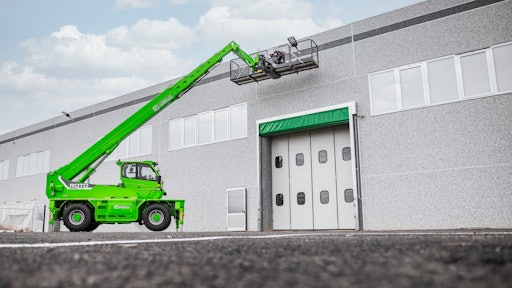 AMS-Merlo's background and business model exist around the mentality of famiglia. For those whose Italian may be a little rusty, that means family, and it's the core value behind the company's history.  
Established in 1964 in Cervasca, Italy, Amilcare Merlo started producing mobile construction equipment. The first telehandler arrived almost 20 years later, with the SM series making a name for itself in 1981. The company has only grown from there, producing a number of innovations that they call "industry firsts" including side-engine telescopic handlers, rotary telehandlers, and the first 26,500-pound-capcity machine.  
The family-owned business still operates where it began, with a 2.3-million-square-foot facility, and a philosophy to build as much as they can in-house (92 percent) through the use of automation. And while technological advances make the company stand out, their consideration for people is not far behind. Merlo prides itself on respecting the environment and making operators and their work more functional, safe, and comfortable.  
Applied Machinery Sales (AMS), Rock Hill, South Carolina, entered the picture in 2010, offering a different kind of famiglia to the company. AMS is the official importer of and distributor of Merlo telehandlers and Rotos.
While telehandlers have become more and more popular throughout the rental industry, many still don't understand their capabilities beyond simply moving heavy loads from one place to another. We spoke with Garth McGillewie, owner and CEO of AMS, and Scott Bunting, national rental manager for AMS, to learn more about Merlo's products, coming innovations, and more. 
Rental: Merlo is a family-owned group from Italy. How has being a family-owned operation benefited your business?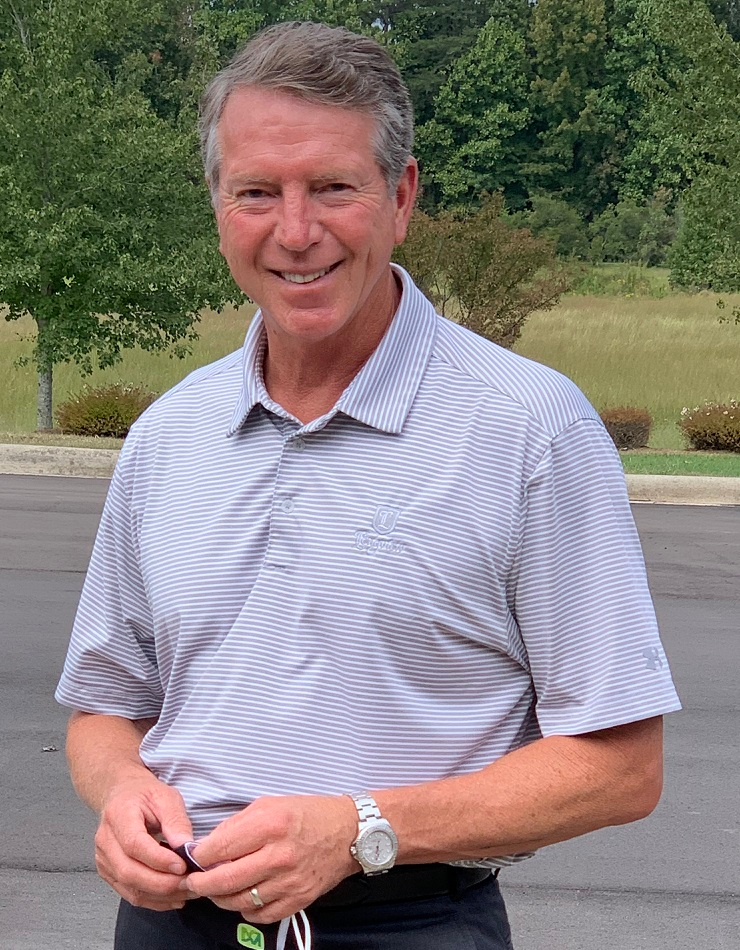 Garth McGillewieGarth: Merlo has always taken pride in their machines since they rolled out their first compact piece of machinery back in 1964. They continue to invest in product development and the advanced technologies needed to keep their telehandlers and their entire manufacturing operation competitive.  
Today, Merlo still has over 90 percent of their manufacturing in-house. When I decided to start AMS, I researched heavy equipment manufacturers and chose Merlo telehandlers to bring into the USA. One of the main reasons is their philosophy of investing in continuous product development.  
R: Merlo's first telehandler was created in 1981. What innovations were important to that piece of equipment that still exist in today's products, and what's changed since then?   
Garth: The compact footprint and the safety systems are still important in every Merlo product. Every machine that Merlo produces, even with added features, still retains a compact footprint. And safety has always been a very big part of their machinery production from the early days, as well. For example, Merlo invests in technology, such as overload sensors, that makes their machines better and safer. 
Merlo has also invested in the study of the operator and efficiency. Their cabs, still the largest in the industry, are designed for improved operator efficiency with better ergonomics, sight lines, and intuitive controls.  
R: Many people may not be familiar with rotating telehandlers. How are they beneficial for the rental industry? Why should rental business owners consider them?   
Scott: Many building applications need what a crane can do, but not the size of a crane to do it. Merlo Roto's have a smaller footprint than cranes, even with the stabilizers fully extended.  Rotos have standard features that outweigh using cranes and other lift machinery, like an enclosed cab with heat and AC for operator comfort and continuous efficiency. They're just so much more compact and nimbler on jobsites. They can be set-up in place anywhere because of the various configurations available with the independent stabilizers, such as close to curbs and buildings, which cranes can't.   
Construction rental businesses adding a Roto to their fleet gives their customers cost-saving options, as Rotos cost less to operate. On big jobs, using a Roto means long-term savings over the cost of a crane with a crane operator. For the rental business, having a Roto means their contractors know where to go to get a productive machine for less.  
Garth: Plus, the capability of using numerous attachments. Rotos easily accept forks, jibs with winches, buckets, hooks, and other attachments. This increases their versatility on any jobsite.  And as Scott said, using a Roto is a cost-saver for contractors over a crane with a crane operator.  
R: Speaking of the rental industry, there seems to be some big trends that are evolving throughout both the aerial lift industry and the rental industry, like digitization, environmentally friendly products and business initiatives, electrification, etc. Is AMS-Merlo proactively engaging in any of these moving forward? How do you think these ideals will ultimately change the face of rental?    
Garth: Merlo has been in development of hybrid and electric telehandlers for some time now. They want to ensure these machines operate and deliver the capacity people have come to expect from a Merlo. We expect the first electric telehandler, the compact E-Worker, to come to the USA in 2022. 
R: We would be remiss not to mention 2020 and COVID. What do you foresee happening with the industry post-COVID? How can rental business owners bounce back from challenges such as this stronger and better than ever?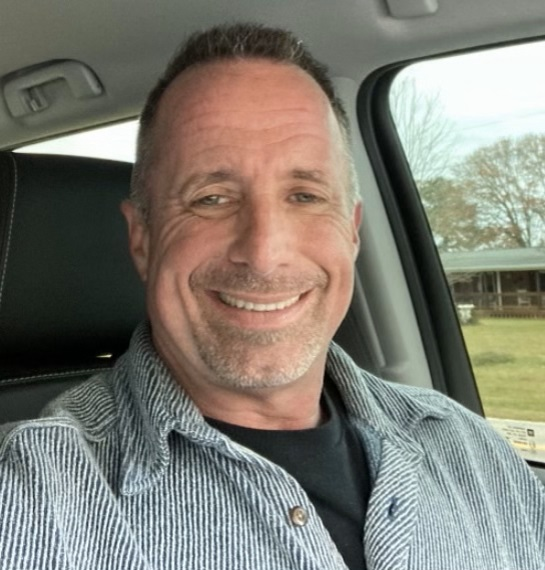 Scott BuntingScott: Post-COVID, if not already during the post-2020 lull, this is a good time for rental businesses to look at their business model and plan and consider what they can invest in next that will bring them good returns, as well as open their doors to a different type of customer. For the construction rental outfits, I suggest they look at their fleet and see how a Roto can fill that gap between telehandlers and cranes. Plus, if these rental outfits are catering to the landscape and arbor markets, our telehandlers offer a diversity of uses— think towing capabilities, buckets, and all our booms are no flex and ground-engaging—that may benefit this market. Plus, Rotos are being used more and more for tree work.  
Garth: COVID may have slowed things down, but the USA is looking at strong indications of infrastructure rebuilding possibilities. I believe rental businesses need to look to see how they can grab a bigger piece of that business, as well as monitor construction starts. There is money to be made and relationships to be built by having available the small things contractors need such as generators and lights, as well as the big things, such as telehandlers. Being a one–stop-shop is lucrative.  
R: What do you think the future holds for the aerial lift industry in 2021? And the rental industry, too? And where do you see it going in the next five years?   
Scott: They're only going to get better. Everyone had a rough 2020, but there were lessons learned that can be capitalized on. Rotos are taking off this year as more contractors learn of their capabilities. GC and safety managers on high profile jobs, such as buildings with multiple floors, will be looking to the Roto to accomplish what cranes and many standard telehandlers cannot. Get in the machine, park it in one area, finish the task at hand, move it to the next area needing lift, park it, get done what is needed to get done, and move it again and again. This versatility of use is something a crane just cannot supply.   
Garth: The need for machines that are easy and safe to operate, that offer a compact footprint, that can do more than one thing—these are what will grow the industry. This growth will be, I think, within urban areas that are experiencing rebirth. Buildings that are new and those undergoing refurbishing will need these machines. As Scott mentioned, Rotos are very popular with contractors who need that machine that can lift as well as be used by a number of contractors on one site. It's just cost-savings for them and a money maker for rental businesses because they now offer machines that can do more.  
R: What's next for AMS-Merlo? Anything new and exciting you can share with us?  
Garth: We opened an AMS-Merlo location recently in Olathe, Kansas. This full-service location is an extension of our Rock Hill, South Carolina, location. It offers service, sales, and rentals. There are a number of Merlo telehandlers on site. As for what's new, this year, we will be offering to the USA market Merlo's line of forestry equipment and their compact self-contained cement mixers.