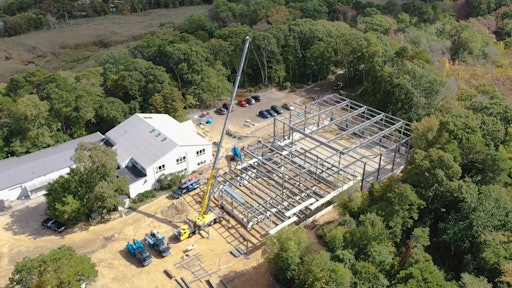 Art is the activity by which a person, having experienced an emotion, intentionally transmits it to others, says Leo Tolstoy, a historically renowned author. This philosophy is elevated by the Arts Empowering Life Foundation, which plans to open the Performing Arts Building (PAB), in Orleans, Massachusetts, to help further the artistic skill and knowledge on the subject. To help achieve that goal, Tsurumi Pump donated five portable contractor pumps to alleviate the hydrated soil for construction.
The pumps donated enabled contractors to construct 17,000-square-feet of the PAB by dewatering waterlogged soil at the eastern edge of Cape Cod. This process was ongoing, occurring 24/7 over a span of 19 months.
The project began in the middle of 2018 and aimed to create a building that provided a learning environment to growing artists. This initiative prompted many individuals and entities to donate to the project. For example, many volunteers and professionals donated their services, while companies like Tsurumi Pump donated its equipment to the process.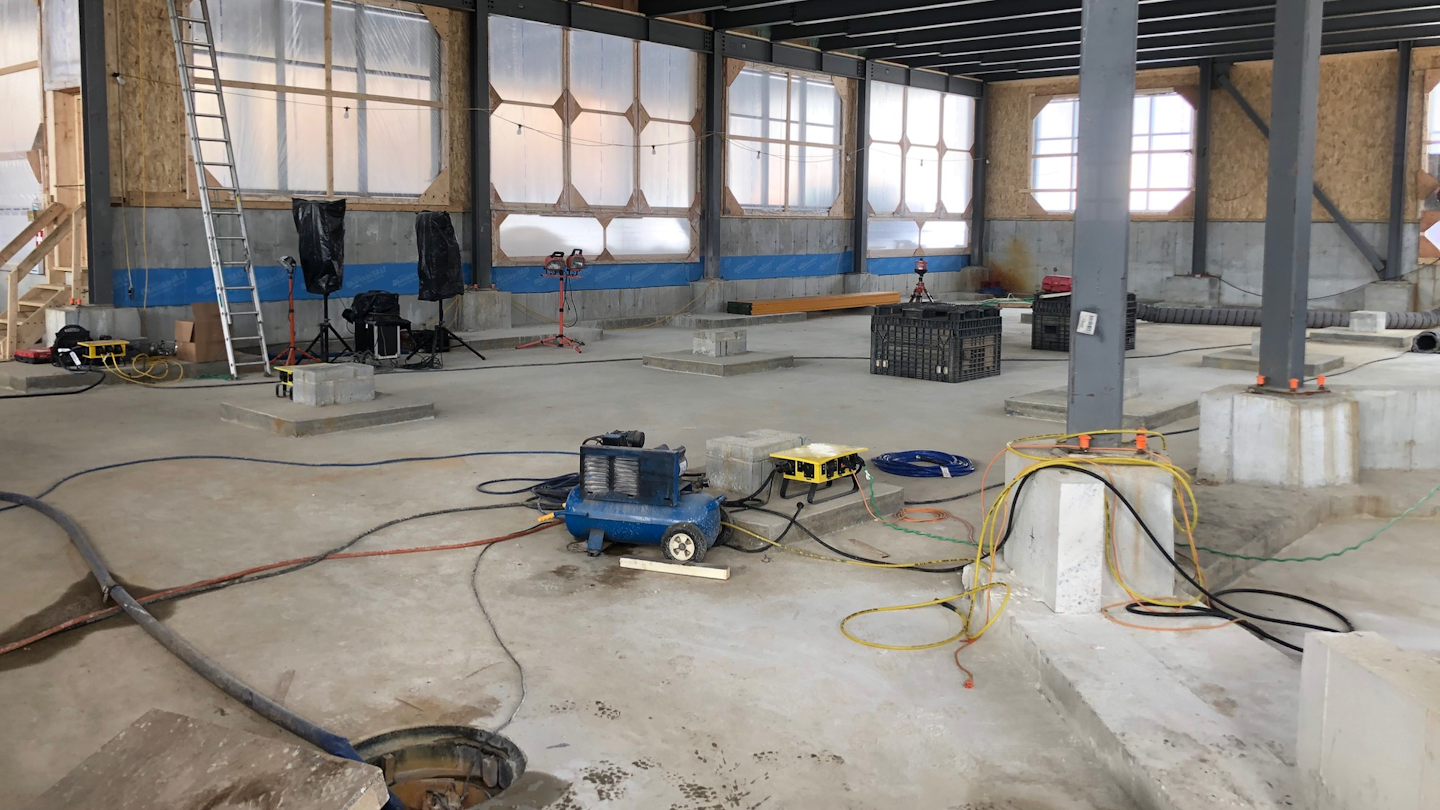 During construction, the project encountered many problems and roadblocks, including the COVID-19 pandemic. Unfortunately, performing arts and other subjects were taking a backseat to the global priorities that the virus implemented. However, Tsurumi Pump did not make any excuses as it helped its construction jobsites overcome challenges, that the pandemic and other environmental concerns, presented.
"We conceived a design that incorporated innovative green techniques, aesthetics and a custom-designed space," said Gail Gibson, head of development for the AEL project. "However, there was a problem — the land that was donated for the project sits in between two wetlands, with the ocean on another side. It really is almost an island."
Once the project began, contractors noticed that the soil in the area was severely hydrated and needed to be dewatered before any concrete could be poured onto the site. To overcome this hardship, Tsurumi Pump donated three HS2.4S submersible pumps, accompanied by eight 50-foot discharge hoses.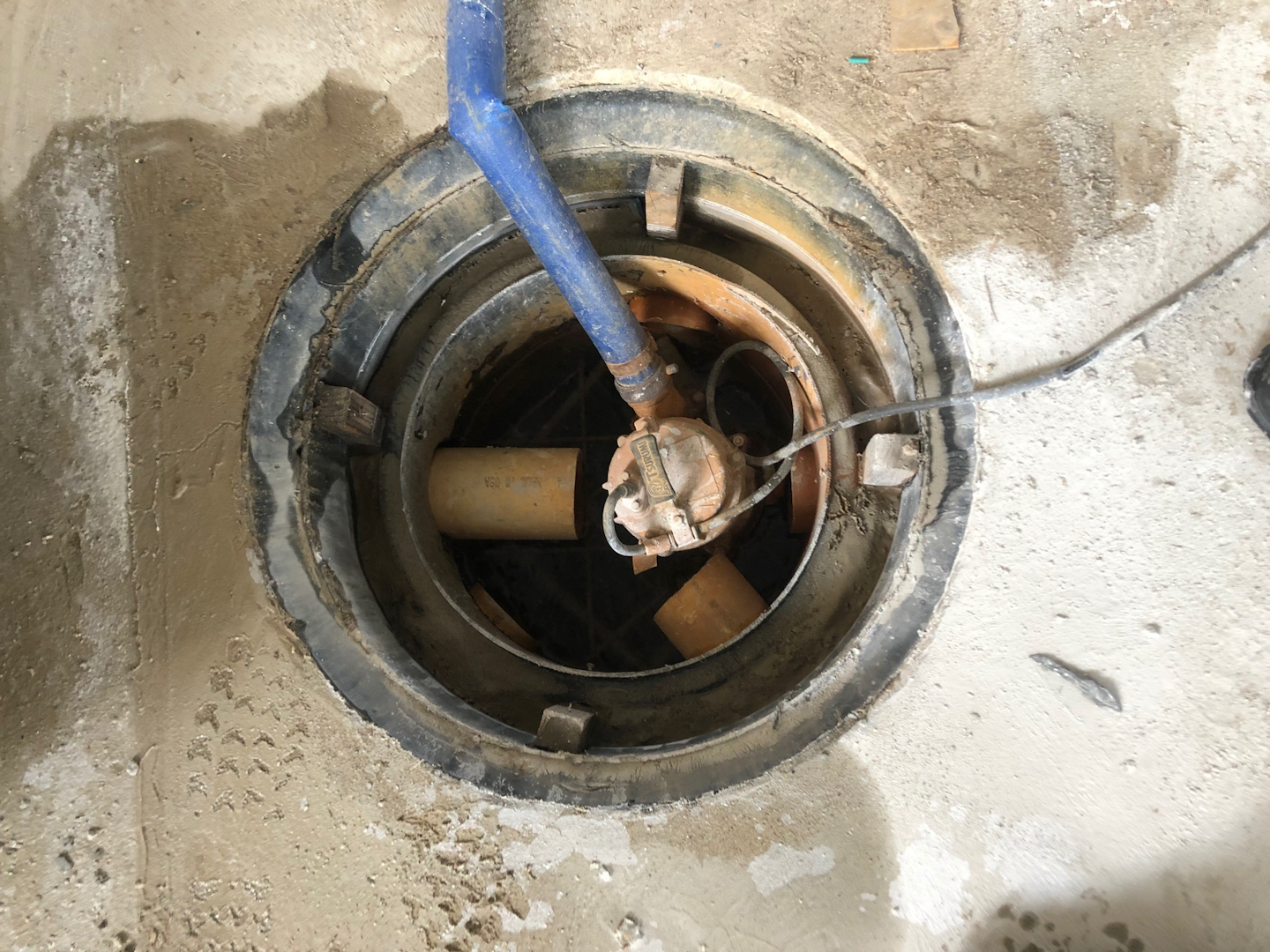 The Tsurumi Pump HS2.4S submersible pump features:
Side-discharge trash pump
Built-in shaft mount agitator for suspending soil
Semi-vortex impeller
Double mechanical seal
Oil lifter
Ability to transfer 53 gallons per minute
In December of 2019, sub-sea-level foundations and footers were poured. Two of the pumps were relocated to a crawl space, while one of the pumps remained permanently in the basement to remove and recycle ground water.
In January of 2021, two additional HS2.4S pumps were donated for the prevention of pooling rainwater around the building's exterior for the remaining six months of construction.
"The contractor told us, 'We have no complaints. They've been pumping 24/7 without a problem so we can get our jobs done,'" Gibson said. "The Tsurumi pumps have been essential and completely reliable gifts, allowing us to keep the foundation dry, filter and send the groundwater to a swale from where it returns to the nearby wetlands, as well as creates a beautiful koi pond."
The two story Performing Arts Building features:
Three rehearsal rooms on the first floor with the ability to open and form one large room
One rehearsal room on the second floor
Second-floor balcony overlooking the rehearsal space for instructors to observe movement
Conference room for meetings and small catered meals
Solarium/greenhouse for refreshment and beauty
Truck bay for easier loading and unloading of instruments and theater seats
Solar panels spanning the roof, accompanied by a wind turbine for energy
Thermally efficient walls
Raingardens to collect runoff to irrigate plants and herbal remedies
Watch the following video which highlights the construction project's current progress:
"Tsurumi's website talked about its corporate philosophy of encouraging creativity, respecting harmony with nature and valuing passion," Gibson said. "Honestly, that is this building. We want people to walk in and feel surrounded by creativity and then they will springboard off of that."
The completion of the PAB aims to be done by July of 2021, creating a beautiful center of the arts for the community of Orleans, Massachusetts.
Information provided by Tsurumi Pump and edited by Chantal Zimmermann.
Companies in this article