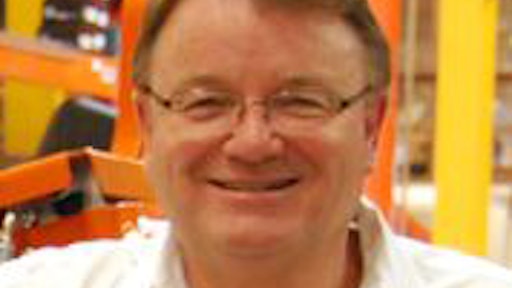 We had the rare opportunity to pick the brain of industry veteran and celebrity Don Ahern, CEO of Ahern Rentals, operating manager/president of Xtreme Manufacturing and owner of Snorkel, so we asked about what he sees in his crystal ball for the aerial industry in 2015 and beyond, as well as for his companies.
Rental: How do you view the aerial market now and into the near future?
Ahern: We've been seeing a real upturn for the last three and a half years. That's a long time. Things can change in a dime. A lot of equipment has been migrating into the oil and gas sector. What's going to happen to all the equipment if the oil and gas sector goes soft? If there is a whole flood of equipment that moves back into the commercial side, that would reduce used equipment prices and utilization levels, which could be a real problem. We've got to be cautious.
There are currently very good levels of activity in the aerial market. There are lots and lots of major projects going on, including as many as 300 projects exceeding $1 billion in value underway in the US right now.
Rental: What products are in the highest demand?
Ahern: Customers want products that are user/operator friendly, durable and sturdy, and allow for easy accessibility for potential repairs. Snorkel's current and latest products for the rental industry include the new line of electric slab scissors which were introduced to North America at The Rental Show in New Orleans in February. The new scissor lifts have been designed with a focus on the rental industry and include a number of innovative features that help lower total ownership costs.
We're doing a lot of work on hand-control CANbus systems. This commonality includes using Hawe valves. We use them with a lot of our hydraulics and are trying to make that standard across the booms.
Rental: What's coming down the pike for Snorkel and Extreme?
Ahern: Look out for Snorkel telehandlers over the next couple of years. We officially launched our first-ever telehandler at The Rental Show in New Orleans. The Snorkel SR5919 is the first model of the brand new line of rough-terrain telescopic handlers. The SR5919 can lift up to 5,900 lbs, has a 19-foot maximum lift height, and an 11-foot maximum forward reach. The machine is 71-inches wide and 6-foot 7-inches tall with a 10.8-inch ground clearance, and an 11-foot turning radius.
It will lift up to 15,000 pounds - above that capacity all telehandlers will be Xtremes. The Snorkel telehandlers will be in strong competition with the rest of the market. They will be built and priced competitively for 12,000 pounds and down. They will be rental friendly and rental priced; we'll give them a bit of the Xtreme DNA and make them the best in the industry.
Also, look out for booms with higher working heights that focus on horizontal outreach and high capacity. 
Between Snorkel and Xtreme, some 7,000 machines will be produced this year, totaling a turnover of $255 million. This shows they are players to be reckoned with in the AWP sector. We just need to be really good at what we do and provide a real alternative.