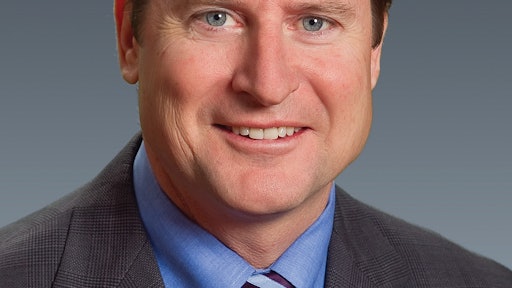 We caught up with Matt Fearon, president of Genie, Terex AWP, at The ARA Show in Anaheim, CA to get his take on the state of the aerial industry in 2019. Following is an excerpt of that discussion.
Rental: How do you see 2019 shaping up for the aerial market?
Matt Fearon, Genie president, Terex AWP: 2019 is going to be another good year. We got off to a little bit of slow start, but if we look at our starting point, which is our backlog, 2019 is definitely going to be a good year. The market is not growing as fast as it was in 2017-18, but it's going to continue to grow.
Rental: Why the slow down?
Fearon: We are starting to see some slowing in US non-residential construction and the architect billing index (ABI). Both of these are viewed as leading indicators that have been very strong in 2017 and 2018 and are now showing some softening. Not expecting a dramatic drop, but rental companies will pull back fleet growth if these trends continue.
Rental: What is your prediction for the near future?
Fearon: I would not be surprised if there was some kind of a temporary dip –not like in 2008 – but election years cause people to get nervous. If you look at the pent-up demand from replacement, the dip will be short lived with the market really coming in strong in 2021-22. So even if construction starts to decline a little bit, there will be enough replacement demand from the big rental fleets. I think we're in for a good run for the next few years.  
JLG President Frank Nerenhausen: JLG Doubling Down on Core Values of Innovation, Voice of Customer
Skyjack President Brad Boehler: Skyjack Embraces Technology to Meet Expectations of Future Customers, Techs
Snorkel President Matthew Elvin: Aerial Industry Continues to Grow Despite Global Challenges 
Rental: How have the political changes since the last election affected the construction and rental markets?
Fearon: Enthusiasm around talk of infrastructure spending and tax changes were viewed very positively, and we did see that growth as we went through 2017-18. In 2018, the tariffs were difficult to navigate because everything was coming at us very quickly. From a global manufacturer's standpoint, this definitely added some complexity to our business, as well as a bit of doubt. The biggest impact in the U.S. was the reaction from the U.S. steel companies. They saw this coming and raised their prices, and that translated straight to the OEMs in the construction sector. We're doing everything we can to understand the tariffs and stay optimistic; we're moving stuff around to mitigate the risks associated with them. It's a lot for us to manage, but we're making sure we do our part to continuously drive costs down because we know we can't just pass all of these costs on to our customers.
Rental: How are global markets faring?
Fearon: North America is the biggest aerial market in world, with Europe right behind it. Brexit seems to be creating some caution, and we're not sure how that's going to play out. China continues to grow… The Chinese are starting to accept aerials as the best way to work at height, and that's a healthy sign the runway is good for our products. Right now, the scissor lift market there is very robust, and booms are becoming more and more popular.
Rental: Technology is growing by leaps and bounds. How do you see customers responding to that and where is it going?
Fearon: One of the most exciting things about our business today is the way technology is advancing. If you look at this industry in general, it's made up of slow adopters, but what's happening right now is changing all of that. With every new advancement, there's a time when the technology is right, the cost point is right and the willingness to adopt is right. We've got that happening right now in telematics. We've been putting telematics-ready devices on our machines for five years and working with rental companies around the world. By the end of this year, every Genie scissor, boom and telehandler will have our new telematics solution – Genie Lift Connect – installed on it, with a three-year subscription to our program. We believe the time is right to save our customers money in the form of fewer service calls, more rental time on every machine. This addresses a big industry issue: There are not enough service techs. However, there is a new generation of mechanics out there, and they want to use this technology. We've got a solution that works for the big rental companies, as well as the smaller rental companies who maybe don't have the IT capabilities to outfit their own system. I think customers, big and small, are changing the way they manage their fleets. We have a history of being innovators, and this is an example of that.
Rental: How do you see independent rental companies performing in the years to come?
Fearon: I still see a place for the independents. They're fast, they find their niche and there's a lot of loyalty in their customer base. They can run a smaller fleet and run it very efficiently. That being said, the big guys keep getting more sophisticated, and it's impressive. I think we're seeing the industry growing, getting much better. This is a capital-intense industry, and the best people are figuring out how to optimize their fleets for its whole life. For a relatively low-tech industry, it's now starting to convert.  
Rental: What's coming for Genie?
Fearon: I want people to know our commitment to our connection with customers. Through those connections, we find purposeful innovations that will help our customers make money. We want our customers to feel listened to. With that in mind, Genie is a serious global player. We have teams all over the world, in the right time zone, and speaking the right language for every customer. And, we've got team members selling Genie who've been doing it for 20 and 30 years. Those are the people listening to our customers; people who understand their business.