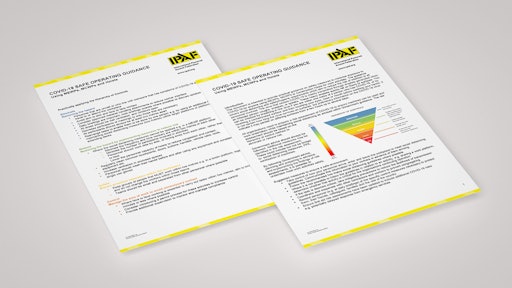 As the world slowly recovers from this unprecedented pandemic, it is understandable that the old ways of doing things are being subjected to rigorous new risk assessments to minimize and mitigate the risk of spreading the coronavirus or COVID-19. 
IPAF's globally recognized operator and supervisor training has been no exception to this; fortunately, there has been considerable work put in to convert many elements of IPAF's training into eLearning and the virtual reality environment over the past few years. These have been critical in assisting IPAF's training providers plot a safe route forward to allow a continuation of this critical instruction that is required by both MEWP operators and supervisors by the new suite of ANSI standards, which came into effect on June 1.  
IPAF already created an eLearning version of its world-leading MEWP Operator Theory training more than five years ago. Many training candidates had already taken advantage of this module to complete the theory element of the course remotely, at a location and time of their choosing. In the current climate, it remains the ideal option for those seeking to minimize time in the classroom with other candidates and allows training centers to deliver training with confidence. It also increases the number of candidates they can put through a practical assessment in a typical working day.  
Around the world, organizations and individuals have been able to utilize the eLearning version safely from their homes and the use of eLearning has grown more than eight-fold since the start of the pandemic.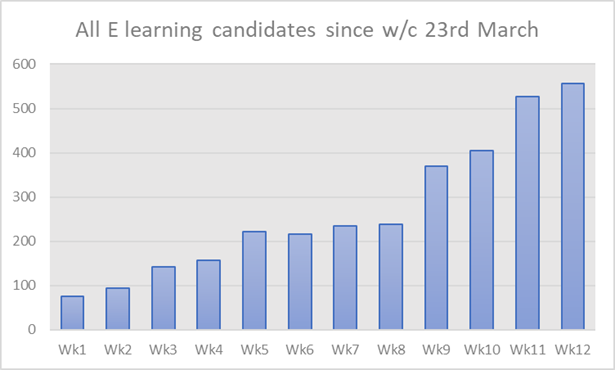 Peter Douglas, CEO and MD of IPAF, says, "Many of our members delivering training are eager to return to offering courses on the scale they were doing before the coronavirus pandemic, but equally, they are very keen to ensure this is done as safely as possible and in line with the best guidance available to minimize risk of candidates or training center staff coming into contact with or spreading the virus. 
"We think this new flexibility will be of benefit to our training providers as they look to reconfigure the way they work going forwards, and to bolster confidence that their staff and training candidates have the best range of options to allow them to undertake IPAF training with maximum confidence. Demand for IPAF training has not diminished during the global pandemic, indeed in many countries, including the U.S. where the new ANSI standards are now in effect, requiring all MEWP operators to be trained and also supervised by trained staff, and many of our training providers are now processing new candidates and PAL Card renewals at or close to full capacity." 
He continues, "We hope that by implementing these new measures across the board, our training centers will have increased confidence to issue the IPAF operator theory eLearning to candidates to complete before they arrive on site to undertake the practical element of their course and to undergo assessment, much of which can be conducted outdoors." 
Giles Councell, IPAF's director of operations, who has led the development of IPAF's 'next generation' eLearning, adds, "We have seen how effective the facial recognition technology is, as it has been used in our revamped MEWPs for Managers course since the beginning of 2019. It was a logical step to integrate this additional security measure into the existing IPAF operator theory eLearning module. 
"The changes will allow our test centers to operate more flexibly, while getting to grips with new ways of working to manage risks posed by the coronavirus. We hope the changes will help IPAF test centers deal with any training backlog they may have in helping people gain or renew their PAL Card." 
While the coronavirus pandemic has led to many challenges for our industry, it is clear that one of the key planks of working differently and safely is to utilize all the benefits of new and next generation learning to ensure the constant demand for properly qualified operators and supervisors is met and maintained.  
T
o find out more about the full range of IPAF training courses o
ffered
, visit 
www.ipaf.org/training
, where you can also use the geolocation search function to find your nearest IPAF training provider.