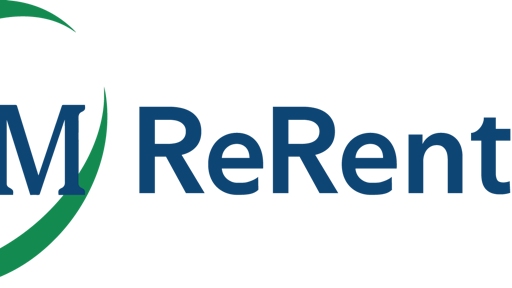 New American Dealer for Falcon Lifts Falcon Lifts A/S, the inventor and thus the oldest manufacturer of spider lifts in the world, has appointed USM ReRents as exclusive distributor for its Falcon Spider Lifts in North America.   
Falcon Lifts has produced and developed its world-famous Falcon Spider Lifts, which are able to pass through a standard single door and lift people to working heights of up to 52 meters/170 feet. A constant focus on product development and safety makes Falcon Spider Lifts' product range the market leader with unique designs and ground-breaking features.
The distributor agreement includes the sale of Falcon Spider Lifts and after sales services, such as spare parts supply, service and maintenance activities within the territory. Moreover, Falcon Spider Lifts and USM ReRents will work closely together on strategic projects and operations in North America, thus enabling US customers to rely on both the 40 years of manufacturing experience as well as local knowledge and proximity regarding daily operations.
Founded in 1990 USM ReRents has established itself as a premier re-rental partner to over 1000 rental customers in the United States and Canada. Since the beginning, USM ReRents has had a strategic focus on partnering with manufacturers that offers differentiated products and services in the marketplace. Falcon Lifts thus serves as a perfect match for USM ReRents by using unique engineering, superior safety designs, and time utilization attributes that affords equipment owners outstanding return on investment. In addition, Falcon Lifts is renowned for outstanding quality, post-sales support and focus on the customer:" For over (30) years USM ReRents has represented to their rental customers some of the most outstanding products and manufactures in the world. Now we proudly add Falcon Lifts to this distinguished list", said Tom Saxelby, Vice President of Sales for USM ReRents.
Enhanced Representation in North America According to CEO of Falcon Lifts, Thyge Mikkelsen, the exclusive distributor agreement with USM ReRents follows the strategic focus of Falcon Lifts A/S to strengthen representation with local know how and support availability on the North American Market: "At this point we intend to enhance and strengthen our sales and service representation in North America in a more direct and proactive way. We see great and unexplored business opportunities in the market for our type of products and services". Further, Thyge Mikkelsen underscores that USM ReRents constitute a perfect match for Falcon Lifts in North America: "We are therefore excited about our new partnership and looking forward to start our cooperation with such a wellesteemed partner in North America. With the strong USM team, we see a bright future for our state-of-the-art Falcon Spider Lifts across the North American markets". Lastly, Thyge Mikkelsen takes the opportunity to express his thankfulness for the many years of close corporation with Reachmaster Inc., which was recently sold to the European lift manufacturer Ruthmann.
Further Information Falcon Lifts USM ReRents CEO Thyge Mikkelsen VP of Sales - Tom Saxelby tmi@falconlifts.com tsaxelby@usmrerents.com