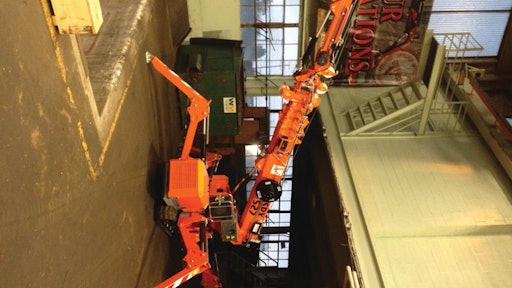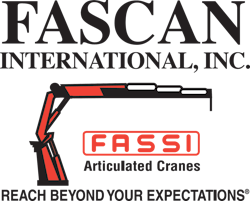 Fascan International will be displaying models of Jekko minicranes at the Lift & Access Showcase on November 8-9 in Scottsdale, AZ.
This event is the first public announcement of Fascan's exclusive agreement with Ormet SpA of Italy to supply Jekko minicranes to the U.S. market.
Jekko minicranes are compact crawler cranes designed to provide lifting and maneuvering capabilities in confined work areas. Each crane is equipped with retractable, stabilizing outriggers – an ideal design for operating in interior project spaces. All models are compact enough to fit through a standard single or double door. These versatile machines give operators lifting capacities ranging from 1.2 to 4.0 tons, and booms of up to 72 feet of tip height.
Operaters use  Jekko minicranes for a wide range of applications, including glass handling and installation, steel erection, HVAC, plant maintenance, infrastructure repair, utility servicing, precast concrete installation and landscaping.
Fascan will be displaying several of the mini cranes and mini pickers, as well as several Fassi light duty crane models, during the course of the showcase.
"Jekko products complement our substantial line of small-, medium- and heavy-duty lifting equipment," said Bernie Faloney, president and CEO of Fascan International, the exclusive U.S. distributor for Jekko. "This partnership enables Fascan to access new, end-user markets. We're happy to be displaying Jekko cranes at the Showcase."
The Jekko minicrane's unique design allows for a higher load capacity and lighter boom than similar-sized cranes. Jekko's integrated CAN-BUS microprocessor system gives operators precision control, and most Jekko cranes are  equipped with standard radio remote control for boom functions.
Fascan International is the sole U.S. distributor of Fassi Cranes, a family-owned and operated manufacturer of light, medium, heavy-duty and specialty cranes for nearly 50 years. Fascan is also the exclusive distributor of Jekko minicranes in the United States. For more information, visit www.fascan.com.