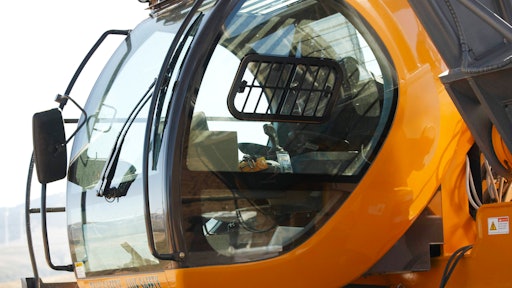 John Lanning, SANY America's research and development director for crawler cranes, has been promoted to director of engineering and development for SANY crawler cranes globally.
Liang Wengen, chairman of SANY Group, appointed Lanning to the key role directing SANY's crawler crane product development. Lanning's new post carries with it two titles, including deputy general manager of SANY Heavy Industry. His main duties will be as director of the R&D Institute of SANY Zhejiang Equipment Co. Ltd., based in Huzhou, a city located two hours west of Shanghai. SANY is moving its global crawler crane manufacturing and development operations to Huzhou. The company was previously known as the SANY Science & Technology Co.
Lanning's duties will include product development for the domestic Chinese market and global markets. He will continue his work developing crawler cranes for North American customers.
"This is a great honor," Lanning said of his new assignment. "Our challenge going forward is to make SANY the dominant player globally in crawler cranes. That will be my focus. I'll have a great team working with me in Huzhou and around the world. The next few years are going to be a great ride."
Lanning joined SANY America in January 2010 after four decades at Manitowoc, P&H and Link-Belt. He directed design of the 330-ton SANY SCC8300, the company's first self-assembling crawler crane, and the new 550-ton SCC8500 with its movable counterweight and automatic counterbalance equalization system.
Among SANY's recent crawler crane innovations is the UltraCab, the new operator station designed by Porsche Design Studios. The UltraCab features superior visibility and can rotate upward 20 degrees. Under Lanning's direction, SANY's 8000 Series cranes were developed for the global crane market, especially for the needs of North American customers.
"John's appointment to this new role is an important development," said Kyle Nape, vice president for global sales and marketing at SANY America. "His veteran leadership and product design expertise will be available more widely and benefit current and future SANY crawler crane products in all markets."