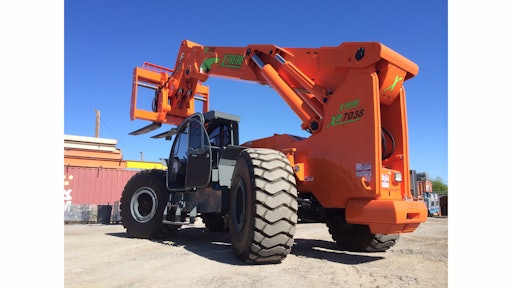 Xtreme Manufacturing will showcase over half of its product line, with a focus on larger capacity lifts, in its 7,000-sq.-ft. outdoor exhibit (Booth O30107) in the Silver Lot at the Las Vegas Convention Center during World of Concrete 2016.
Xtreme will display models ranging from the XR1045, which can lift up to 10,000 lbs., all the way up to the award-winning XR7038 telehandler, which can lift up to 70,000 lbs. The company will also be showcasing a number of attachments, including specialist attachments designed for the masonry industry.
A number of Snorkel lifts will also be on display on the Xtreme booth, including the new Snorkel electric scissor lifts and the popular Snorkel TM12.
The two-story booth structure will be constructed from Xtreme Cubes, and there will be a design center open to visitors who can create and customize their own building ideas using miniature versions of the modular structures at the show.
Las Vegas "Pawn Stars" Neighbors to be Housed in Xtreme Cubes