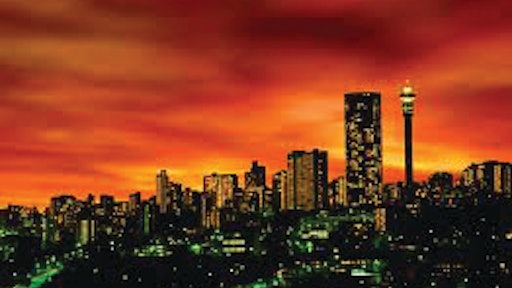 Messe München International is expanding its international network for the construction machinery sector with the launch of a new event in South Africa. The first bauma Africa takes place in September 2013 in Johannesburg. Messe München will set up a subsidiary in South Africa to implement this event.
Messe München expects the first edition of this International Trade Fair for Construction Machinery, Building Material Machines, Mining Machines and Construction Vehicles to attract around 200 exhibitors and to take up around 20,000 square meters of exhibition space. In terms of attendees, the show is directed primarily at customers from Sub-Saharan Africa.
"South Africa is a market with a future which offers great potential for the construction machinery industry. Messe München has demonstrated a high level of expertise in the sector, through the organization of construction machinery trade fairs not only at its base in Munich but also abroad. Now, building upon bauma China and the trade-fair cooperation bC India, one more professional, international platform is being created: bauma Africa. For this reason, too, the feedback from the industry regarding such a sector event has been very positive," said Eugen Egetenmeir, Managing Director.
The U.S.-based Association of Equipment Manufacturers (AEM), organizing jointly with Messe München the construction machinery trade show bC India, will be an official supporter of the first bauma Africa.
"AEM fully supports Messe München in its launch of bauma Africa. As part of AEM's strategy to cooperate globally to drive the 'best of class' in trade shows on a regional basis for customers, we also partnered on bC India – A BAUMA CONEXPO SHOW. This show was very successfully held in February to create a singular regional industry-run show, and AEM supports bauma Africa for this same purpose in bringing a regional show to Sub-Saharan Africa," states Dennis Slater, president of AEM.
"We have strengthened our efforts and have a global trade show memorandum of understanding for continued cooperation," he adds, "and part of that is a possible joint venture with Messe München in Africa." 
About Messe München International
Messe München International is one of the world's leading trade-fair companies. Each year more than 30,000 exhibitors and over two million visitors take part in the events held in the New Munich Trade Fair Center, the ICM – International Congress Center Munich, and in the M,O,C, Events and Order Center. In addition, Messe München International organizes trade fairs in Asia, Russia, the Middle East and South America. It has six subsidiaries in Europe and Asia and more than 60 foreign representatives actively serving over 90 countries.