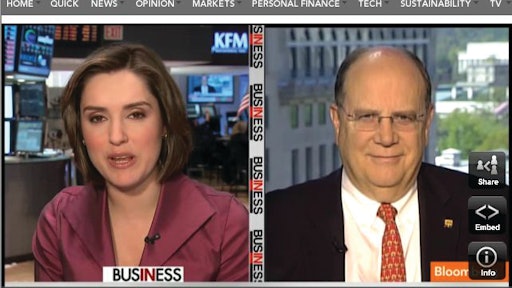 Terex Corp. hired about 500 workers at Genie's Redmond and Moses Lake, Wash., plants during the first quarter to meet demand from customers replacing aging machinery.
"This is a replacement market," CEO Ron DeFeo said in an interview on Bloomberg Television's "InBusiness with Margaret Brennan."
DeFeo's thrust in the interview was to decry SAFETEA-LU extensions and to suggest he would support the Senate's two-year Highway Bill.
"But what we really want is for our policy makers to start thinking like they're planning for our society's future, and for the commerce required for the next 10, 20, 30 years," DeFeo said. "And to do that, a 6-year highway bill is always what we've expected."