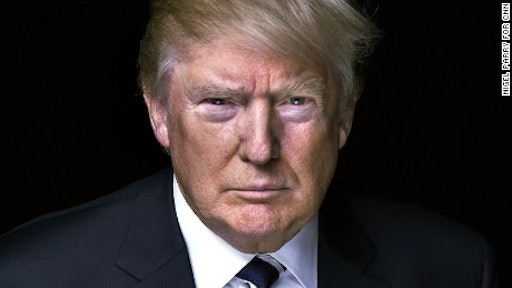 Editor's note: The following has been edited from an article published by Construction Dive on Nov. 3 comparing the proposed policies of Donald Trump and Hillary Clinton. 
How a Donald Trump presidency will impact the world is on everyone's mind right now. For those involved in construction, the questions center mainly on his policies on infrastructure and housing.
Prior to last night's election results, both Donald Trump and Hillary Clinton had emphasized the need for boosting infrastructure investment during their campaigns, but experts have criticized the plans for lacking detail. Housing issues received even less attention during this election cycle, as economic policy hasn't seen as much play amid the seemingly endless stream of controversies throughout the campaign. And, of course, even with promises to change policy and pass new legislation, the likelihood that the next administration will easily implement significant reform isn't high. 
Here's what we know about Donald Trump's proposals that would affect construction, as well as industry experts' take on them.
For more about Trump's proposed policies and their possible effects on construction...