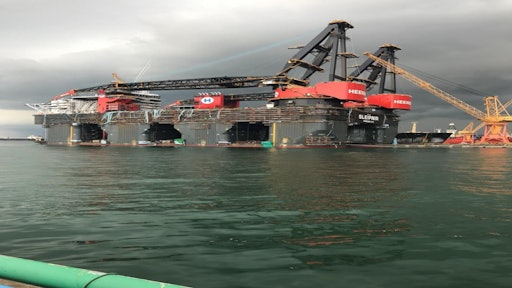 The world's largest crane barge is in the finishing stages of construction, and Aggreko has been trusted to load test the vessels' power capacity.
The 220-metre long barge, Sleipnir, can lift 20,000 metric tonne's with its dual cranes, and a ship this size and strength requires a grand total of 96 MW, produced by 12 generators.
The ship required stress-testing before commencing operations, and our experience, mobile, modular equipment and ability to mobilise rapidly meant we were chosen to provide our extensive testing solutions.
To produce the load capacity needed to push the 96 MW of generators to their limit, Aggreko supplied 12 MVA of loadbanks and transformers to singularly test each individual generator aboard the Sleipnir.