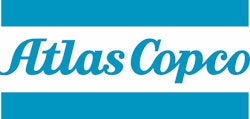 Commerce City, CO – Atlas Copco has received international recognition for its innovative and sustainable business practices. Recent honors include listings in Newsweek's Green Rankings and Thomson Reuters' Top 100 Global Innovators.
"Since August of this year, Atlas Copco AB has been recognized by Newsweek, Thomson Reuters and Forbes for innovative and sustainable business practices, along with strengthening our position in a ranking of global industrial equipment manufacturers measured by the quality of the companies' patent portfolios," said Mark Cohen, president for Atlas Copco North America LLC. "These acknowledgements show that not only is it possible to be an environmental steward while operating a successful and innovative manufacturing company, but that our global leaders embrace and incorporate innovation and sustainability in everyday business practices on every level."
Newsweek's Green Rankings identify companies as global leaders who "cut through the green chatter" and incorporate policies, practices and programs that foster environmental well-being. Newsweek's ranking, unveiled on October 16, 2011, listed Atlas Copco No. 161 among global companies, No. 15 among Capital Goods companies and third among companies with headquarters in Sweden. Newsweek derived the global companies' Green Scores based on a number of factors, including an Environmental Impact Score, an Environmental Management Score, and an Environmental Disclosure Score.
Thomson Reuters' Top 100 Global Innovators is a new list of the world's 100 most innovative companies. The list is based on an examination of the intellectual property of all companies or organizations that have had 100 patents or more approved in the past three years. The most innovative companies were singled out based on the success of their patent applications, the global scope of the patents and most importantly, the influence these patents have had on other companies' inventions.
Forbes magazine in August named Atlas Copco AB No. 67 among the Top 100 most innovative companies in the world, and the company will again be included in the Dow Jones Sustainability World Index for 2011. In addition, this year, it strengthened its position in a ranking by The Patent Board of global industrial equipment manufacturers, which measures the quality of the companies' patent portfolios; Atlas Copco was No. 13 on this list of 119 companies, moving up from its No. 23 ranking the previous year.
Atlas Copco is an industrial group with leading positions in compressors, construction and mining equipment, power tools and assembly systems. The Group delivers sustainable solutions for increased customer productivity through innovative products and services. Founded 1873, the company is based in Stockholm, Sweden, and has a global reach spanning more than 170 countries. In 2010, Atlas Copco had about 33 000 employees and revenues of BSEK 75 (approximately 11 BUSD). Learn more at www.atlascopco.com.