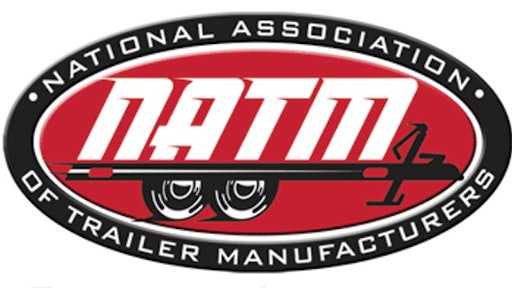 NATM announces its latest program, Dealers Committed to Compliance (DCTC). This new program, launched in March, allows NATM to recognize trailer dealers and help further educate consumers on the importance of the NATM Compliance Verification Program. 
The DCTC program was developed to close a communication gap between manufacturers and consumers. By adding DCTC, NATM and its members are now able to communicate the importance of compliance verification directly to consumers via trailer dealers.
Dealers Committed to Compliance affiliates are dealers whose new trailer sales are only those trailers built by manufacturers that have been verified compliant through the NATM Compliance Verification Program. DCTC participants must apply to the program and once approved, will receive recognition on www.NATM.com, a complimentary subscription to Tracks magazine, promotional marketing material and other educational materials.
"I am excited to introduce the DCTC program to trailer dealers," said Allison Malmstrom, NATM member services director. "This program will provide dealerships with the education and resources to share with consumers the importance of purchasing a trailer manufactured by a company that has verified compliance with our verification program."
The National Association of Trailer Manufacturers was founded in 1987 and represents manufacturers that produce light- and medium-duty trailers. NATM members also include suppliers to the industry. Organized to promote, both to the trailer industry and to the public, universal recognition of safety and quality in trailer manufacturing, NATM works to improve the trailer industry through the promotion of compliance with its Guidelines. The association currently has more than 770 member companies across the United States, Canada, Mexico and other foreign countries.