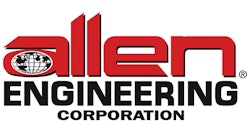 Allen Engineering Corporation (AEC), a global leader in concrete placing, finishing and paving equipment, has entered into a joint marketing agreement with Equipment Synergy International (ESI) effective July 1, 2012.
Under the agreement, ESI and AEC will share some of their sales and marketing resources to better penetrate the construction equipment rental market domestically and internationally under both the Allen & ESI Brands. Both AEC & ESI plan to take their respective expertise and jointly partner with each other to gain market share by selling high-quality, contractor-tough equipment.
To facilitate this agreement, Roger Euliss (president of ESI) has agreed to join Allen Engineering as sales director, while still retaining his position at ESI. As AEC sales director, Mr. Euliss will be responsible for growing Allen's business in both the domestic equipment rental industry as well as global equipment sales market.
Equipment Synergy International, headquartered in North Carolina, is a manufacturer and distributor of small-to-medium construction equipment which includes light compaction, concrete placing & finishing, concrete cutting, dewatering pumps, portable generators and related specialized equipment. Visit the Equipment Synergy International web site or call 1-866-648-7101 for more information.
Allen Engineering Corporation is headquartered in Paragould, Arkansas. The company designs, engineers, manufactures and markets equipment that is used on construction work-sites by concrete placing, finishing and paving professionals. For more information, visit the AEC web site.
Companies in this article