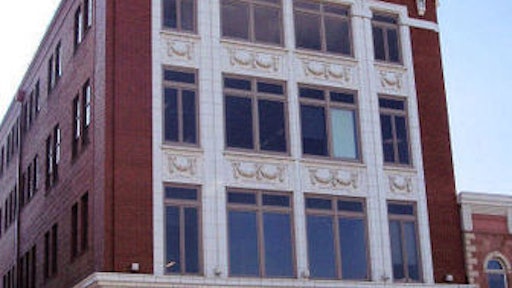 Alert Management Systems (AMS), a leading supplier of Windows-based rental management software, announces the successful move of its company headquarters from its long-time home in The Railroad Station on Pikes Peak Avenue in downtown Colorado Springs. 
AMS's new home, located at 19 S. Tejon St. in Colorado Springs, was voted one of the 20 greatest structures in the region. The Hibbard's Building was formerly Colorado Springs' last independent department store. Although it has been renovated into five stories of modern office suites, the building maintains its beautiful turn-of-the-century brick and terra cotta facade. 
Located in the heart of downtown, nearby neighbors include the new U.S. Olympic Committee Headquarters and numerous upscale restaurants and shops. It is also an easy walk from the Antlers Hilton hotel, host of Alert's International User's Association (IAUA) Annual Conference.  
AMS' second floor office suite was designed by an architectural firm for its own use.  Offering ample space for the Alert Client Care and Software Development teams, as well as its customer training lab, AMS expects the new location to easily support its current high tech needs as well as provide room for growth.