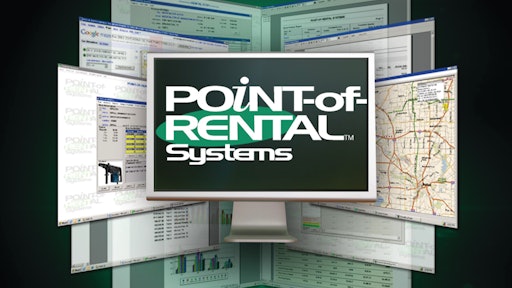 Point-of-Rental Systems has created an easier way for businesses to keep customers and shipping information up to date.
If your rental store ships a lot of items to customers using FedEx or UPS, Point-of-Rental's optional shipping module integrates the two. Point-of-Rental customers are now able to check shipment information directly from their counter system, then email the customer the shipment information along with a link to check tracking. Point-of-Rental keeps the shipping information current along with tracking status. Customers can also get a report that shows actual shipping costs per contract.
Designed to help rental businesses reduce shipping errors, the newly integrated feature will noticeably increase shipping department efficiency. For more information on this feature and other Point-of-Rental services, contact Point-of-Rental Systems at 800-944-7368.
Companies in this article