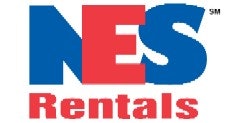 HireRight, a leading provider of global background checks, drug and health screening, and electronic Form I-9 and E-Verify solutions, announced that its client, NES Rentals, improved screening turnaround time by 180 percent by integrating its background checks with SilkRoad Recruiting.
NES Rentals serves its customers across the Central and Eastern United States with 78 locations in 30 different states. The company offers more than 700 different types of rental equipment, and distributes new equipment for nationally recognized manufacturers. With such a large breadth of locations spanning the country, streamlining corporate processes was an important aspect of NES Rentals' growth strategy. NES Rentals identified time-to-hire as a key goal and diagnosed several bottle necks in its background screening program that needed to be addressed.
One of the main challenges for NES Rentals was managing hiring operations through several different processes, which created significant inefficiencies. In addition, long turnaround times in the background screening program, as well as poor customer service from the existing vendor, prompted NES to make a change. The company determined that integrating a background screening solution with its applicant tracking system (ATS) would help accomplish its goals.
"We considered several providers that integrated with SilkRoad, and HireRight was by far the best," said Laura Westbrock, human resources manager, NES Rentals. "The HireRight platform is helpful and transparent about where my candidates are in the background check process. It provides greater visibility into our screening program, and significantly improved our turnaround time and efficiency. The HireRight integration with SilkRoad has enabled us to reduce our time-to-hire, while improving our overall hiring processes for our candidates, hiring managers, and recruiters."
HireRight was also able to provide a drastic improvement to customer service to ensure NES Rentals was receiving the level of support it needed.
HireRight's integrated solutions are built through an extensive partnership with leading recruiting and applicant tracking systems and have been carefully designed and tested for a seamless implementation. It is the result of extensive collaboration between the two technology providers to develop a robust solution that requires little or no customization. Integrating employment screening solutions can provide the recruiter with seamless access to employment screening services that include controlled transfer of key data.
"Our mission to help customers strengthen and simplify their talent management processes has been our driving force since we developed the industry's first integration between a background check solution and an applicant tracking system. Even today, HireRight offers more integrations than any other employment screening provider," said Mary O'Loughlin, vice president, customer experience, HireRight. "We are proud to work with the industry's leading recruiting systems to offer our customers seamlessly integrated and easy-to-use solutions that improve employment screening and the entire recruiting process, such as the one that SilkRoad and HireRight provided to NES."
Integrated solutions can improve efficiency and reduce steps upstream in the recruiting process and downstream in on-boarding processes, speeding time-to-hire and improving workflow efficiency throughout the system. Without an integration, recruiters have to work outside of their recruiting systems to conduct employment screening or check the status of a background check.
HireRight offers more than 50 integrated solutions with leading providers such as ADP, Avatar, Ceridian, Cornerstone, EBE Technologies, Greenhouse, HealthcareSource, IBM, Jobvite, Kronos, Lumesse, myStaffingPro, Oracle, PeopleAdmin, PeopleFluent, Saba, SAP, SilkRoad, Tenstreet, Ultimate Software, and Workday. www.hireright.com/partners